On a recent trip home for my grandmother's funeral, I walked into my parent's house to see her legacy stacked high on the coffee table.  Photo books galore.  Nothing fancy–just binders full of pictures and her priceless captions and grandmotherly musings.
"Here's Queen Nicolette and all of her royal subjects…"
As I sat down and opened the first book, my childhood unfolded before my eyes.  Moments I'd completely forgotten about, like the time we "built" a tree house by haphazardly nailing up old boards on a skinny little Aspen, or the quiet moment I sang to my grandpa on my guitar before he passed away.
As I turned page after page, I was struck with the simplicity of each sliver in time she captured.  None of these pictures were the "perfect" events that you generally pull out the camera for: birthdays, graduations, Sunday mornings when each hair is plastered neatly in place and clothes are stain and wrinkle free.  No, these pictures showed kids with layers of dirt in their dimples, grass-stains on their knees, and wild, crazy hair that reached toward the sky.
Every single one of these pictures showed kids being kids.
Now that I think about it, when her camera wasn't propped up to her eye, it was on the kitchen counter, ready at a moment's notice.  I thought about my own camera, stored carefully away in its cushy case, way up high in the coat closet, only brought out for perfect occasions when every child looked their best; for special moments like the blowing out of birthday candles, or the presentation of awards.
Oh gosh, what had I been missing?
In my attempt to capture Instagram-worthy photos that would generate many likes,  I was missing the most important moments of my children's lives.  The quiet moments where they discovered the wonders of a goldfish, or created the most enthralling construction site ever.  In my attempt to wait for perfect moments, I was missing all of the imperfect ones that made each and every minute of my day so sweet.
Ever since this article, I have been desperately clinging to every thread of childhood that I have with my four babes.  Going through my sweet grandma's photo books made me suddenly realize: I have to stop waiting for perfect moments.
Life travels too swiftly.  In my daily life, I'm not ashamed to say that we reside in our jammies for much longer than is socially acceptable.  We have snarly, jacked-up hair that never seems to stay in place.  I have children whose assertion towards independence includes dressing themselves in creative ensembles you'll never find in a GAP ad.  The floor is generally strewn with toys, someone inevitably has snot running down their nose, and most of our grins are accessorized with chocolate quotation marks and milk mustaches.  In my daily life with four children, perfect moments are few and far between.
  Life is not made of perfect moments.  However, it is pieced together beautifully by many imperfect ones.  In-between those cracks is where real, authentic, life-long joy is found.  If I waited for perfect moments when everyone's hair was tamed, clothes matched, and noses were snot-less, I would miss my entire life.  It would pass me by so quickly, and I'd have nothing to show for it.
Stop waiting for perfect pictures.  Stop comparing yourself and your children to seemingly perfect photos on social media.  Capture as many banal, seemingly mundane, everyday photos of your children as you can.  Every day those shirts get smaller and those jeans creep up higher.
When my kids are grown, and I'm rocking back and forth in my squeaky old rocking chair…when my face is mostly wrinkles and I've lost track of my age…the moments I will treasure, will yearn for, are the everyday, messy-faced moments that I got to share with my babies.
Don't hide your cameras in the closet.  Every day is full of beautiful, tiny moments that will silently disappear unless you catch them.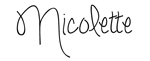 Sometimes it's hard to train ourselves to be in the moment, but a great place to start is to get involved with our #nowmom challenge! See the details:
Now that you're going to be getting out the camera a lot more, you might like to read these tips for taking great photos of your kids: