*This post is sponsored by Scentsy whose incredible fragrances and beautiful home decor we truly love! Their Holiday Collection makes your home merry and bright.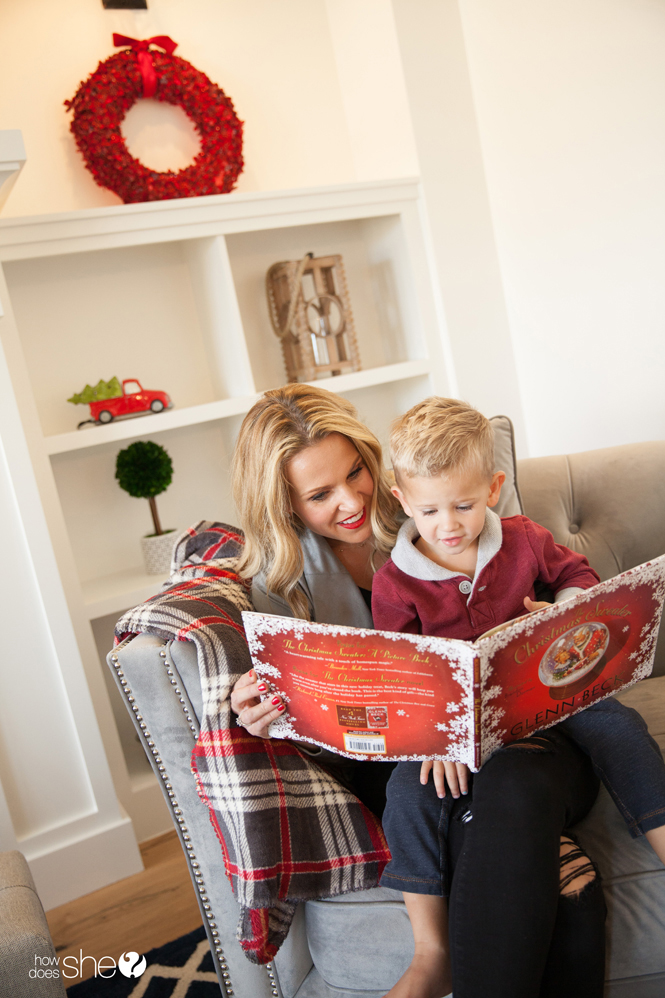 This morning I woke up to frost on the ground and as I stepped outside to wave goodbye to my kids, the air was crisp and smelled like the first breath of winter.
I love this holiday time of year and I love making my home into a cozy holiday haven with all my favorite smells and decorations.

 Falling leaves and cold mornings just invite warm cups of apple cider or hot cocoa. The smell of pumpkin cookies baking in the oven and cloves and orange slices simmering on the stovetop remind me of all of the delicious things my mom made for us growing up.
My four siblings and I would gather around the Christmas tree, pulling out our favorite ornaments from an old shoe box and share memories as we placed them on the tree. Mom would read to us from Christmas books and today, I find myself wanting my own children to experience the magic of the holidays just as I did back then.
Luckily, Scentsy has bottled up all of our favorite fragrances to make the holidays merry and bright!

Scentsy Holiday Decor and Fragrances
Scentsy is our longtime favorite home decor and fragrance company with roots right here in Meridian, Idaho where I live. They are an incredibly kind and conscientious company with the highest quality products that always deliver on style and delicious smells. I'm kind of sort of obsessed.
See our Modern Mom's Guide To Decorating with Scentsy as well as more ways Scentsy Creates Holiday Magic.
I love infusing my home with cozy holiday fragrances that remind my family of old memories and help us create new ones.  Scentsy has so many new Fall/Winter items that will make amazing gifts and festive homes this holiday season!
Holiday Decor and Fragrances
The Special Delivery Warmer just makes me happy every time I look at it. This bright red car carries a Christmas tree that reminds me of piling our whole family into my grandpa's old truck. We'd head to the mountains and search for the perfect tree to bring home.

Pared with the Iced Pine Scentsy Bar, this little truck infuses freshly cut pine smells that are great when you have a faux tree. After Christmas, you can simply remove the ceramic tree and still use the red truck warmer as decor!
As a child I remember trying to stay up as late as I could on Christmas Eve to catch Santa Clause. I'd sneak out of my bed at 9:00pm only to find a scented candle burning by the fireplace. The Scentsy Tinsel Warmer reminds me of everything that's magical about the holidays when you're a child.
The Tinsel Warmer creates a warm glow with beautiful etched Christmas tree and snowflake designs that dance off the countertops and walls. It is lovely. And with Scentsy wax bars like Baked Apple Pie, Cozy Chai, or Hug in a Mug; it smells like you've just been baking!
You can shop all of the scrumptious Scentsy Wax Bars here. Just place a cube or two into your Scentsy warmer dish and your entire home fills with wonderful fragrance.
Holiday Gifts
I love gifting Scentsy to teachers, friends, and family during the holidays! Here are my top picks!
The New Scentsy Go
I have been dying to introduce the new Scentsy Go fragrance system because it is incredible! Scentsy Go is a chic little pod that can travel wherever you want it to go.
You can put it in your purse or gym bag; you can take it with you in the car or place it in a locker. All you do is charge it up, drop in a Scentsy Pod, push a button, and you've got instant, cordless fragrance.

It's my absolute new favorite! Scentsy Go and Scentsy Pods would make a great gift for that fashionable gal on the go. (Or if you're like me, you can stick one in your own Christmas stocking!)

Scentsy Buddies
You know that one fuzzy friend you snuggled up to when you were a kid? Scentsy Buddies are a child's dream! Not only are they adorable and cuddly, but they smell divine too!

Any kid on your holiday list will adore a Scentsy Buddy.

Each Scentsy Buddy comes with a zipper pouch in his our her back where a Scent Pak can fit. Lenny the Lamb is wearing a holiday sweater and smells just like Sugar Cookie.

Get Milford the Moose here.
Introduce your little ones to Lenny the Lamb, Milford the Moose, and the rest of the Scentsy Buddies! Oh, and if you get a chance to stop by Scentsy Headquarters in Meridian, Idaho, they have HUGE, life-sized Scentsy Buddies that your kiddos can hug on right in the lobby! My kids had a blast there!
You can find even more Scentsy Kid gifts here.
 Scentsy Body
Scentsy just released a new line of amazing skin care products called Scentsy Body that are getting rave reviews—from myself included!
The fragrances you love from Scentsy now come in lotions, soaps, body washes, and my personal favorite…bath bombs!
Scentsy bath bombs are BRAND NEW! You are pretty much the first to learn about them and they are awesome! Scentsy Bath Bombs make perfect stocking stuffers, friend gifts, teacher gifts, and pretty much the perfect gift for anyone who likes to soak in a warm tub and smell incredible afterward.
Scentsy Body Creams are luscious and smooth. My favorite fragrance is the Sea Salt & Avocado, which you'd think would be odd, but it is heavenly. Live a little on the wild side—I promise, you'll love it—it's the top-selling scent!
Scentsy Body Souffle is a decadent whipped body moisturizer that leaves your skin exquisitely smooth and yummy-smelling.
You can slip a Scentsy Fragrance Roller in your purse or pocket for a subtle, lovely smell that doesn't overpower.
Put every single Scentsy Body item in my stocking or gift basket and I would be one happy camper!
Stunning Warmers
Scentsy Warmers are world-renowned, and for good reason. They have so many gorgeous designs that fit any style and serve as both home decor and fragrance vessels.
This Champagne Warmer is so luxurious and chic—one of my favorite new Scentsy warmers. Perfect to sit on your nightstand and give off a romantic glow and infuse fragrances like Love and Happiness.
Gifts That Give Back
We love gifts that give back and the Scentsy Built with Love Warmer helps give a family in need a place to call home. For every each Built with Love Warmer sale, Scentsy donates $9 to Habitat for Humanity®. Now that's a cool gift!

Perfect Stocking Stuffers
Scentsy has plenty of items that make great stocking stuffers. Check out these favorites, including the Silver Bells Fabric Ornament and Stan the Gingerbread Man Buddy Clip. (He smells just like gingerbread!)

Make Your Holidays Merry and Bright
Scentsy has everything you need to make your holidays special. Through smells like Cranberry Garland, Orange Clove Pomander, and Homestead Holiday, you'll find yourself remembering old memories and creating new ones.
Ordering from Scentsy is easy. You can order through your Scentsy consultant or just go to Scentsy.com and order there. Your deliciously smelling package will show up right to your doorstep!
Catch Me Live at Scentsy!
Finally, tune into Facebook where I'll be LIVE at Scentsy Headquarters showing you all the amazing new things Scentsy has this season, plus asking some fun questions. It's going to be a party! See you there!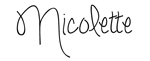 Photos by Kara Eaton