MERRY CHRISTMAS!
You asked…we listened! You LOVED the Halloween printable banner so much you wanted a Christmas one! I'm glad because so did I! 🙂 Christmas charm in the perfect bright and trendy red and green! You are going to find all sorts of uses for this!
Use the printable for wrapping your Christmas goodies and gifts…
Or
for making a festive banner…
OR
to display pictures. I used our Christmas card pictures from past years with the circle year underneath. I strung them in an old window. I think all your pictures with Santa would be fun, too!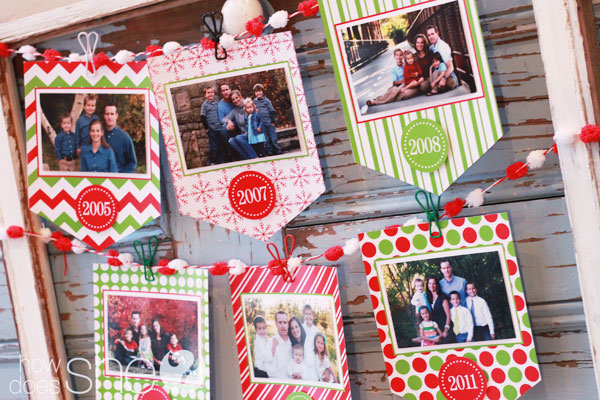 and then put them both together…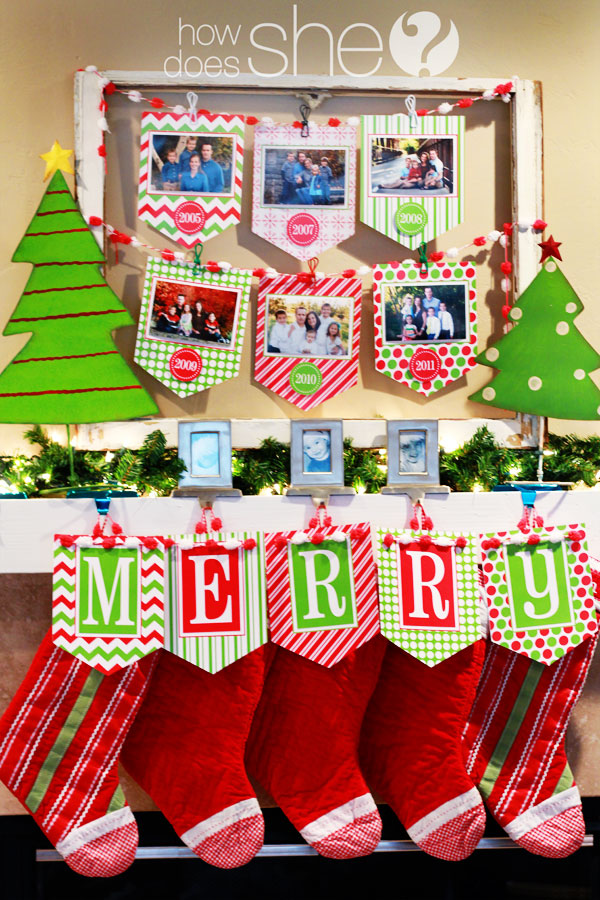 It is so easy! Just cut them out and glue on a 4×6 picture (vertical or horizontal included) and then add the corresponding year!
I am also going to use them as ornaments to decorate my tree…as soon as I buy one. 🙂
I printed mine at Office Max for about $.50 per page because my printer was acting up – so even if you don't have a color printer of if you just want the colors to really POP – call around and find a good deal on color prints. They make it easy for you…upload the file, tell them which pages to print then go pick it up! They will even ship it to you if you want, and can wait. 😉
This is a look at the package all printed…
Exclusively designed just for you.
And don't forget last year's FREE printable…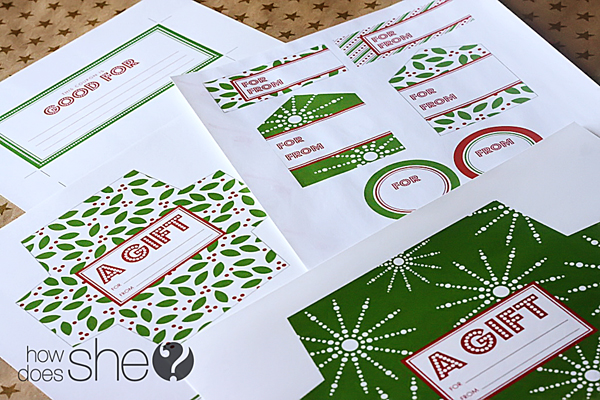 How do you get yours? If you are already on our e-mail list, this exclusive banner is in your inbox.
If you aren't on our list…join us!  Simply fill in your email address below, confirm your subscription and they will be automatically e-mailed to you.
Thanks for being a HowDoesShe gal! We hope you take time to enjoy the holidays!

Thank you for supporting HowDoesShe by shopping through amazon this holiday season. Merry Christmas!