So the beauty powers who be are now telling us to tone it back on all the hair washing. So what's a girl with greasy hair to do when she can't wash her hair every single day? Ladies, it's called dry shampoo and it's going to rock your world.
What is dry shampoo?
Although "dry shampoo" is the new buzzword around town these days, it's anything but new; it's been around centuries before the liquid stuff was even invented.  Dry shampoo is pretty much what it sounds like. It's a dry powder or spray that goes on your hair in between washes to absorb excess oil and make your hair feel and look clean and fresh. It's kind of a life-saver for gym days, busy days, and bad hair days.
Dry shampoo should not replace your regular shampoo and conditioner regimen, but it is great for those in-between days to lengthen the life of your hair.
What kinds are best?
There is certainly no shortage of dry shampoos on the market. You can get it in powder form, spray form, and even in liquid form. Prices vary from $5 to $25. Here are the top 10 dry shampoos according to Harpers Bazaar. You can find them on Amazon or in stores near you.
Batiste Dry Shampoo: This one comes in spray form and retails for around $8. It also comes in different scents like tropical and cherry.
Captain Blankenship Organic Mermaid Dry Shampoo: Found at Sephora and Amazon for a slightly steeper price ticket of $19. This one is a powder you would sprinkle in your hair for a more natural, organic dry shampoo.
Not Your Mother's Clean Freak Dry Shampoo: $23 on Amazon or available at Target too. This dry shampoo smells heavenly fresh and won't leave any residue behind.
You can find plenty more dry shampoo products here.
How To Use it Properly
The instant lift you can get from dry shampoo is pretty incredible. But there are a few things you need to know about applying it.
A few days after your last wash, when your hair starts feeling greasy and limp, take your dry shampoo and first apply it to your hairline (where your forehead and face stop and your hair begins).
Next, separate your hair into sections and apply the dry shampoo to the roots of each section. Section and apply until you've got to pretty much all your roots.
Lastly, flip your hair upside down, sift your fingers through your hair to blend the powder and then brush or style as usual.
Common Mistakes
Try to avoid these common mistakes when using dry shampoo:
Don't spray too close to the scalp. Stick to the roots.
Avoid use too much. No need to bath your hair in dry shampoo or it will come away dull and discolored.
No need to massage. Sifting through your hair should be enough to evenly distribute it.
Make sure to use the right tint for your hair color. (Yes, there are specific products for light and dark hair.)
Don't use it every day. Too much dry shampoo can cause yucky buildup. Shoot for only once in between washes.
Use it correctly and dry shampoo will quickly become the bestie you can always count on!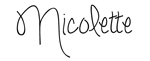 All non-product photos: Savanah Poulsen
Looking for even more hair care inspiration? Try these ideas on for size:
Coconut Oil for Hair Moisture Treatment: Hair Health and Growth
Hair Health 101: 3 Secrets To Getting Hair That Says Wow
15 Hairdos That Take Less Than 5 Minutes