*We are thrilled to partner with Kinder Joy to share one of our all-time favorite Easter traditions!
You know some holidays that hold a special meaning to you because of traditions you had growing up? Easter is that holiday for me.
My Favorite Easter Traditions
Ever since I can remember, my grandma Alice has hosted a special Easter egg hunt at her house in the country. The entire extended family (all 56 of us) gather in my grandma's home for a special Easter tradition. First we color and decorate Easter eggs while the adults hide Easter eggs and treats outside for an epic Easter egg hunt. Next we eat a hearty pot-luck lunch, and then it's the moment we've all been waiting for—the Easter egg hunt!
Now my grandma's Easter egg hunt is not like normal Easter egg hunts.
It all started when we were kids and she'd have a cute little Easter egg hunt for us. The funny thing is, we never wanted to stop. When we became teenagers and went away to college, we'd always come back for Easter and beg my grandma to hide Easter eggs for us!
Today we are all grown with kids of our own. So my grandma has one Easter egg hunt in the back yard for the little kids, and then one in the front yard for the "big kids"  (ages 14-55!). My grandma just watches from the steps and laughs. I can tell it makes her happy to see what she's created.
It just goes to show that traditions stick and become an important part of our lives. This Easter we're making Kinder Joy a part of our Easter tradition because it is the perfect Easter treat for both kids and big kids alike!
Kinder Joy is the Perfect Easter Treat!
Kinder Joy, one of the most popular confectionary brands in the world, has officially launched in the US with Kinder Joy! Move over regular Easter treats—Kinder Joy Easter-themed eggs are here and they are so much fun for any and all Easter celebrations!
Kinder Joy is a treat like no other with two separately sealed halves: one side a deliciously creamy chocolatey treat, and one side a fun Easter-themed toy!
I am a huge chocolate lover and Kinder Joy is so delicious. Nestled inside the chocolate are these two chocolate covered wafer bites that are filled with cocoa cream. This treat is to die for! Plus, Kinder Joys come with a tiny little plastic spoon that you can conveniently eat with.
My kids love the treat too, and they especially love the mystery toy in every single Kinder Joy. This season, you can find fun Easter-themed Kinder Joy eggs in a store near you. (I have found them in Walmart, Target, and several grocery stores.)
They're filled with fun Easter-themed toys like these cute little paint brush characters that your kids can actually use to paint their Easter eggs!
This Easter, while you continue old traditions or create new ones, make Easter extra special with the unique Kinder Joy Easter-themed eggs.
Keeping Easter Traditions Alive
This year I am excited to incorporate Kinder Joy into our Easter traditions. I know they will be a smash at our family Easter egg hunt and I can see the adults fighting over them. Kinder Joy is the treat that everyone will want to trade for!
Traditions are an important part of family life. Traditions bring us closer together and help create lasting memories. Even though we have to travel five hours every Easter to Grandma Alice's house, it is always worth it. I love to see my own kids coloring Easter eggs around my grandma's table, just like I did as a kid.

Chatting with my cousins and aunts and uncles over lunch reinforces the love we have for our family. And the one Easter tradition that I will never let die, is the kid/adult Easter egg hunt.
If you've never had an adult Easter egg hunt, try it this year! Elbows might get thrown, but I promise you'll feel like a kid again and a basket full of goodies always feels good, no matter how young or old you are.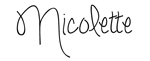 *A big thanks to Kinder for sponsoring this post. All opinions and childish Easter antics are my own.