Here is one from the archives that we know you'll love this holiday season! Holiday Preparations Made Perfect – 5 tips to help!
This month we have been collecting and sharing our favorite ways to take our holiday preparations from PANIC to PERFECT! After all, aren't the holidays meant to be enjoyed by everyone –  host included? If you are finding yourself closer to the panic end of your preparations, fear not – we are here to help. In case you missed these fabulous posts, here is a round up of 5 ways to make this holiday the very best yet!
Every holiday ought to involve pie in some way, shape, or form (in my humble, hungry opinion.) Before you start the work of making those pies, READ THIS POST! You will never make pie crust any other way. Trust me – this crust recipe is THAT GOOD! And did I mention that they are easy to make, too? BONUS!
You go to all the work of roasting the perfect bird, and mashing the perfect potatoes, for your holiday table. Why drench those tasty tidbits in anything less than the BEST gravy around? You'll be drooling over this cider gravy in seconds flat!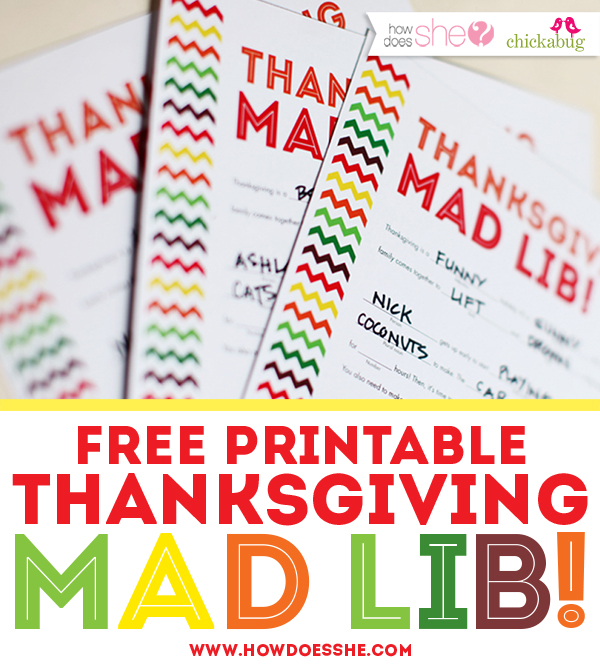 Is dinner taking a little longer than you planned to get on the table? Are the kids starting in with their chorus of "I'm HUNGRY!!"?  Keep those little (and big) hands busy with these free printable thanksgiving mad libs. Lots of laughs, guaranteed!
Speaking of keeping kids busy – having these adorable felt thanksgiving creations handy will be a great idea. Whether it is before dinner, or after – young and old will enjoy spending some quality time together creating their own unique felt masterpieces!
5. Holiday Gift Guide For Everyone On Your List!
 Finally, what are the holidays without showing our love for our friends and family with a thoughtful gift? You have been waiting for this post, and it's finally here! Our 2013 holiday gift guide for everyone on your list! Lots of inspiration to be had here.
The holidays aren't meant to be stressful and manic. They are the time we give ourselves permission to sit back, relax, and enjoy life with those we love. Let's keep things simple and gather our friends and family close. Bring on the holidays!