***This post is sponsored by Kohl's. All opinions are my own.

Spring is a time of refresh! From cleaning our windows to changing out old bedding and towels, it's a great time to get a makeover on a variety of spaces in your life. It's also a time our family looks forward to because of Spring Break! I look at Spring Break as a "soul refresh". There's nothing like enduring a long, cold winter and feeling those warmer temperatures and getting a break from the daily grind.

I go to Kohl's for all of my Spring refresh needs. From new fluffy towels to Spring Break essentials, it's my one stop shopping!
Plus, they have THE best member rewards, and I can almost always find a coupon or promo code to use on top of their already affordable prices! I am always checking out their clearance online as well and have found some fantastic treasures there!
Also, did you know you can order online and pick up in store? This is a huge time saver for us ladies without a ton of extra time!
Kohl's has just about everything you need for the whole family, and your home for Spring. I love knowing I can do all my shopping at one place.
Is your family going anywhere this Spring?
Many of our readers have mentioned Disney trips! It's a hot spot for young and old! Our family has been to Disney World several times and they're memories we won't forget! One way to save a little cash is to buy all your Disney themed gear at Kohl's. They have such a fantastic assortment of toys, clothing and more! Our family might or might not (It's a surprise so I can't deny or confirm) have something Disney in our future, so I hit Kohl's for some fun things I just had to share!




First up, the toys.
If you've ever entered a gift shop at any amusement park, you know just how pricey those themed toys and gear are! We're talking MAJOR markup.
I mean, it's genius marketing. Often you have to walk through the gift shop to even get off of a ride! I've learned to purchase a few fun gifts AHEAD of time at Kohl's.
I can get SUCH great pricing and they're just as cute!
This time, I snagged a stuffed Mickey and Minnie for my 2 littlest.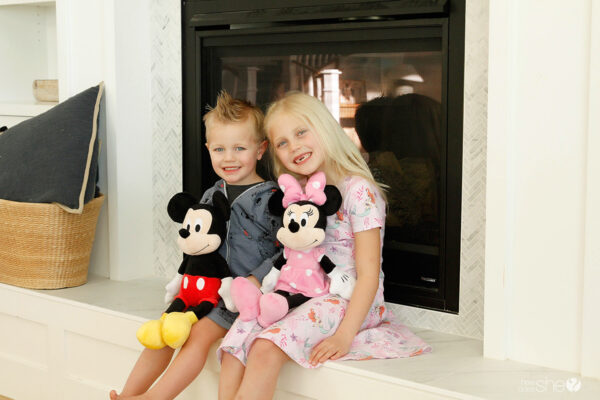 They got to work playing "school" immediately.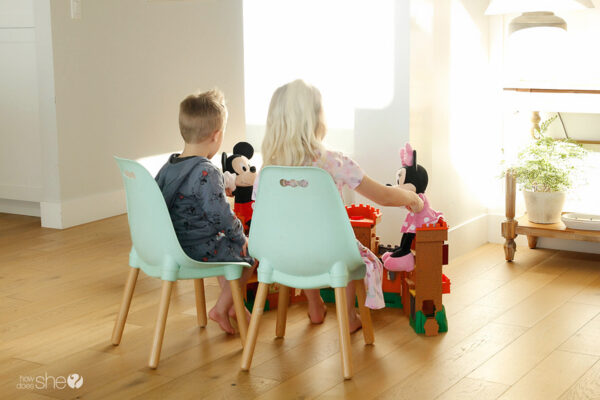 Fantastic quality, and you just can't beat the price.
Buy these as a souvenir and don't pay the high prices elsewhere!




Kohl's has a ton more Disney themed toys for your Spring trip HERE.

Next up, BAGS!
I have 2 tween daughters and they are all about the cute bags right now. From the popular fanny packs making a comeback to the handsfree backpacks, there's something at Kohl's for everyone.
We found THE most darling, Minnie backpack and it was a no brainer!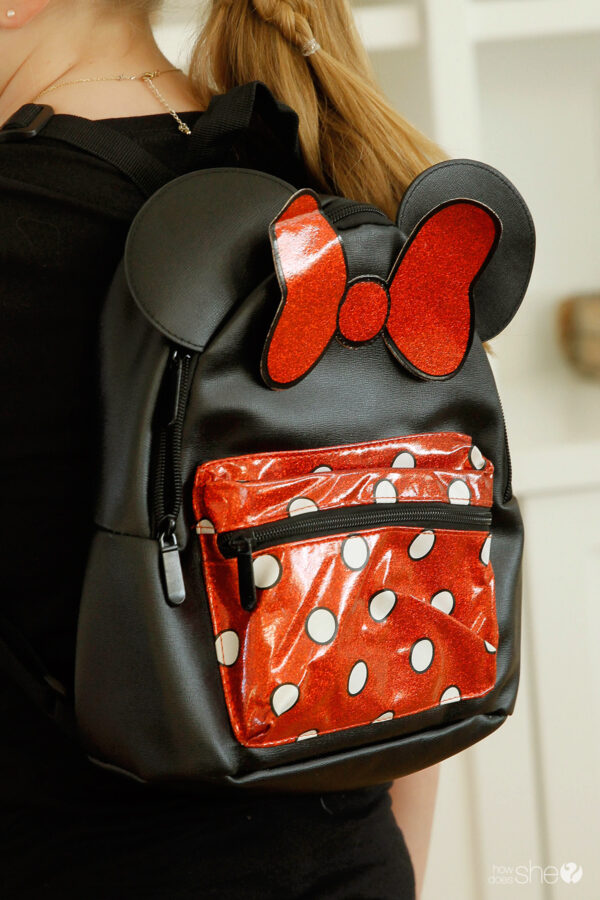 Not only is it DANG cute, but it's also perfect for packing along all day! You can stick a water bottle, and a few essentials inside without being too heavy.

Now, the clothing.
It seems like Disney trips bring out the themed clothing for the whole family! I have to admit, my teen isn't so thrilled about the idea, but I was excited to find options for even him at Kohl's!

First up, my tween twin daughters.
These 2 no longer match on a day-to-day basis, but when the opportunity arises to rock the matching Mickey ears, they're down!




We all loved these darling leopard mickey ear tees. Simple, not too flashy, but still FUN!
They pair easily with jeans or shorts, depending on the temps!

We couldn't let the girls match and not extend the same opportunity to the boys!
I'm grateful Kohl's has a wide size range in many departments so we can pull it off.




I knew the boys wouldn't go for anything too, what they call "cheesy", so these simple grey tees with a subtle Mickey silhouette were just perfect!
And heaven knows, I will never get them out of their basketball shorts, alas, we had to find some black ones to pair with the tee.
(Sidenote: I get almost all of my kids Nike sports gear at Kohl's, year-round. I always find the best prices there!)

I also tried these sporty "tech shorts" for my teen. They're a step up in dressiness from bball shorts, but just as comfortable. HIGHLY reccommend.

For the family's blonde princess, we had to go with a twirly dress!
This Ariel dress is perfect for ALL the spinning!
Plus, it has ARIEL. I still feel like Ariel isn't given as much screen time as she deserves. That girl has pipes!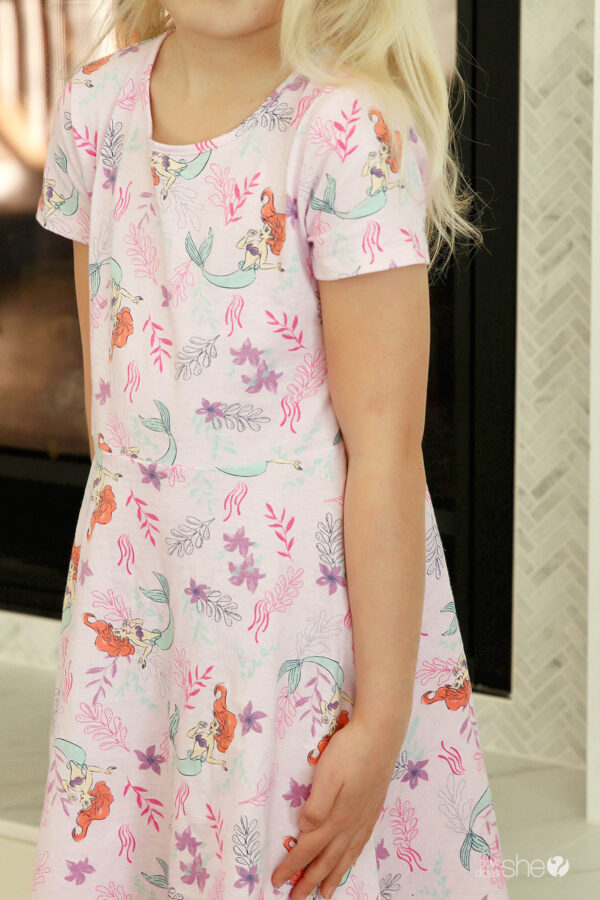 And then there's the little man.
Meet the most spoiled toddler in all the land.
That's what happens when you have 5 older siblings that tend to your every need. 😉

This matching short/hoodie set is darling!
I like that you have a zip up option for cool mornings or evenings!




Whether you're prepping for a Disney trip, or just looking for a Spring wardrobe refresh, Kohl's is your BEST bet for everything you need at the best prices!
Whatever your plans are, we hope you have LOTS of fun as a family!