Don't you just LOVE the look of these trendy floral crowns everyone is wearing for photo shoots?! I knew I had to get one for my little girl's upcoming photo session so I went online to order and those babies are kinda pricey! I guess I understand because they do take some time to make, however the supplies to make them are cheap, cheap. And being the thrifty gal I am, I decided I would make my own and (of course!) share the how-to with all of you!
Here's what all you will need to gather:
The bouquet of flowers were purchased from my local supermarket for $4.50. This bouquet would have easily made two crowns, however I decided to make one crown then use the remaining flowers for a cute centerpiece on my table.
Let's start!
First, grab your floral wire and wrap it around your child's head to get an idea of how big the crown needs to be. Then wrap around a couple more times so that you have 3 wires in a circle.
Twist the ends around to secure your floral wire circle.
Grab your flowers and start cutting them, leaving about 1-2″ of the stem.
Place 2-3 flowers together.
Take your floral tape and wrap around the stems.
Take your hot glue gun and dab a tiny bit of glue onto the floral tape then carefully wrap around the base of the flowers to secure the flower cluster.
Continue making flower clusters until you have about 10-12 clusters. Then lay them out how you want them to go on the wire.
Grab a flower cluster and place on the wire.
Grab your floral tape and wrap the wire to the cluster.
Secure the tape by using a little hot glue.
Continue using the floral tape to secure the clusters to your wire, making sure to place the clusters close enough together to hide the base of the clusters.
And done!
Isn't this the cutest thing?! And the floral crown is pretty cute too. 😉
It was easy peasy to make. Only took about $5 and 30 minutes. Well worth the time and money instead of spending a fortune online and waiting for one to arrive thru the mail.
You could easily use silk flowers and use the exact same method to assemble.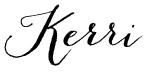 If you have got an extra little one that might not keep a floral crown on her itty bitty head, try making one of these adorable head wraps instead – equally adorable in photos!
Your little boy will look like a little man with his own bow tie made from one of dad's old neck ties! I mean, come on…
Now that your little ones are looking extra spiffy, try your hand at making your own photo prop tent to make the perfect setting for some adorable photos!