Is it just me or do you feel like Father's Day sneaks up every single year? Don't get me wrong, I love to celebrate my husband and my dad, but I always find myself scrambling when it comes to their gifts. If you're in the same boat this year, don't panic…we've got you covered!
We've rounded up the best Father's Day gifts for every type of dad. From the tech-savvy guy to the griller extraordinaire…there's a little something for everyone!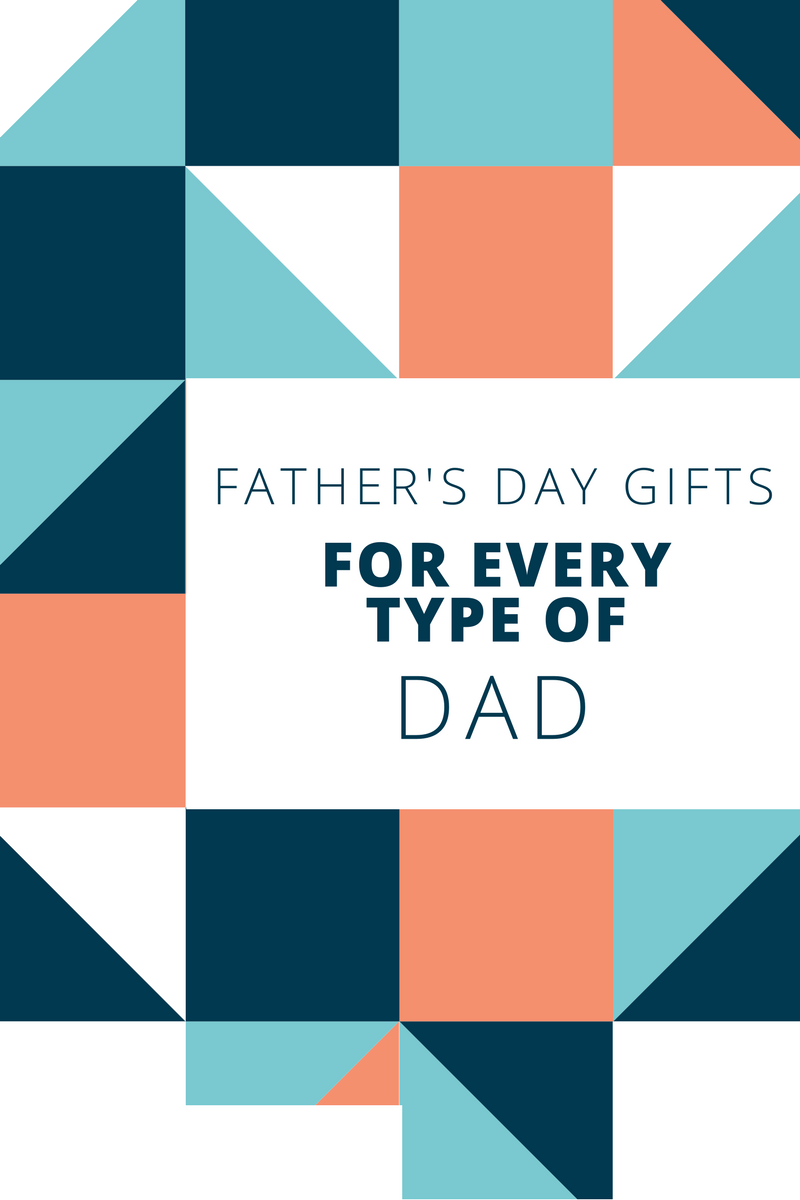 The Handy Dad
1. MagnoGrip – For less than $15, you can make his life a whole lot easier! Before my husband had one of these magnetic wristbands (whatever you do, don't call it a bracelet!!), he was always asking me to get nails or screws for him–or he'd have them hanging out of his mouth while working on a project. Sounds safe, right? Well now he's got whatever he needs, right around his wrist. It's genius!

2. Bionic Wrench – You can have 20 different wrenches or you can have this ONE. Just watch this video and you'll see why I kind of want one for myself!
3. Extension Cord Winder – My husband got one of these for Christmas a few years ago and I can't tell you how many neighbors have been drawn to it when they saw it hanging in our garage. They want to try it and then they order one for themselves! Because no one, I mean NO ONE, likes untangling extension cords!!!

The Techy Dad
1. Amazon Echo – If the dads in your life don't have one of these yet, they need one! Good ol' Alexa will play music, answer questions, read the news, report the weather, make calls, send messages, etc, etc. Now if only she could cook dinner. Ha! If you're looking for a little bit less, check out the Echo Dot…and a little more, try pre-ordering the new Echo Show. You can't go wrong with any of them!
2. FitBit Blaze Watch – For the techy guy that's also working on his fitness–this is the perfect gift! It's a smart fitness watch that does pretty much everything…from tracking workouts and heart rates to answering calls and checking the calendar. Not to mention, it's a super nice looking watch!

3. Wireless Bluetooth Speaker – It may look small, but this speaker packs some punch! That means Dad can take his (clear, high-quality) music anywhere he wants. And for a great price too!
The Foodie Dad
1. Grillbot – For the guy who loves to grill but hates to clean it–this is the ultimate gift! It's like a Roomba for your grill!!! Say what?!? Just put the Grillbot in the grill, push a button, and walk away. Easy peasy! And it leaves dad with more time for the things he loves. (Make sure you watch the video…it's pretty impressive!)
2. The Ultimate Steak Thermometer – This little gadget takes the guesswork out of grilling the perfect steak. A flashing light on a cordless probe tells you when your meat is done. Pretty cool, right?!? Your dad or husband will LOVE it…trust me!

3. Omaha Steaks – Grilling gadgets are cool, but they're no good with some meat!!! Omaha Steaks has some great value packs and gift packages that will make any dad's mouth water. And hey, it's not a bad thing if you benefit from the gift too! 🙂
4. The Manly Man's Flower Bouquet – This is probably one of the most hilarious and incredible gifts for dudes that I've ever seen. We got my father-in-law (who is a huger jerky lover) one of these jerky flower bouquets and it was a giant hit!
The Fashion-Forward Dad
1. Sanuk Flip Flops – My husband got a pair of these last Father's Day and he's barely taken them off since. I mean, the soles are made from real yoga mats…so why would you want to wear anything else?!? Seriously though–these are amazing!
2. Wooden Sunglasses – If dad needs a new pair of shades, these are super cool and so nice looking! Only problem is, you might be tempted to steal them for yourself!

3. Leather Messenger Bag – For work or leisure, most guys could use a nice messenger bag. And for real leather, this price is AMAZING!

Still need ideas? Check out this book, this tumbler,
or this handy dandy pocket tool! And if you need something for the "athletic dad"–check out this sporty roundup!
Finally, if you want to make dad feel EXTRA special, be sure to grab our exclusive Father's Day Printable Set. It's packed with super cute ideas that are sure to make him smile on his big day!
Now hop to it, ladies! 9 days and counting! 🙂