I live with a big jock. Sports are always on. Sports are always being played. Even loading the dishwasher becomes a competition. It's fun to see that love being instilled in my kids already as I feel like that sports can be an important addition to childhood (Read more about that HERE).
When I asked my husband want he was hoping for for Father's Day (Yes, I'm one that asks….don't judge;)), he responded "Sports stuff…like stuff I can wear and play sports with my kids with."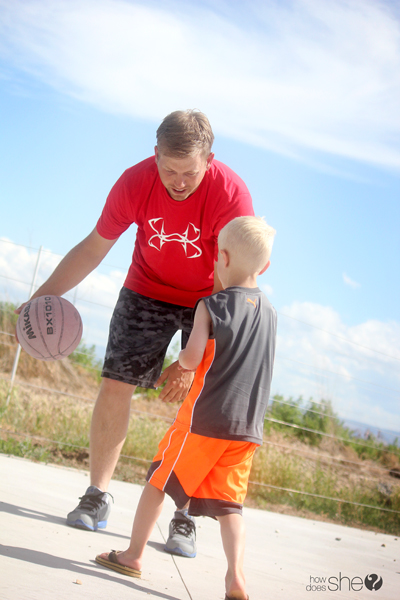 Okay.
Sports "stuff".
I figured we couldn't go wrong with some Underarmour, right? I was super excited to find such an awesome selection at Zappos.com. They seriously have every sports wear necessity under the sun….from headbands to socks to shorts to SHOES (oh, the shoes). Plus, they have FREE shipping and FREE returns so if you have a 6'3″ husband like me, if it doesn't fit, it's super easy to return. Check out this awesome tee and athletic shorts I found.
They're sort of  dark camo type print and I think they're awesome…..
(Hey, nice leg Hubs!)

Did I mention the shoes? Zappos has the best selection of shoes around!
(And speaking of shoes, can someone tell my 6 year old flip flops aren't ideal for basketball?)
My hubby really likes this style because they are light weight and "less bulky" so he can wear with shorts.
They also have a fantastic selection of kids and womens' wear.
Does anyone else think a little boy in a sport get-up is the cutest thing EVER?
  I asked this crazy guy, and some other active dads, to spill some more of their favorite Father's Day sport gifts.
Maybe it will help in your house too?
1. Sportbrella
Spending hours in the sun at sporting events? This is the lightweight, easy to set up sportbrella is a great way to protect yourself and players from the sun and heat!
2. FitBit
Monitor everything from your heart rate, to calories burned, to amount of sleep. This wireless activity band is a perfect choice for techies and athletes alike.
3. Hydracentials water bottle
This is the mother of all water bottles. No condensation. Stays ice cold. Perfect for sports. Don't believe me? Read the 1,348 5 star reviews!
4. The Sports Gene: Inside the Science of Extraordinary Athletic Preformance
Get your man the gift of reading! A great read for ALL! Takes a super interesting view on athletics and the science before it.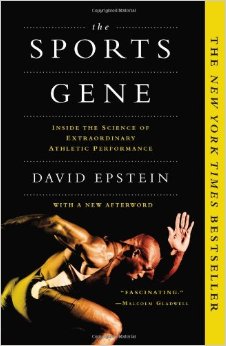 Amp up those muscles after a good workout. Lots of us are trying to get in better shape and protein powder is a favorite in our house. PLUS, you can get $10 off at Vitacoast right now! Yep. $10!! Just go HERE  to try!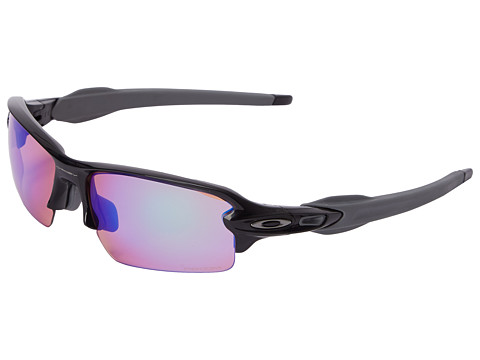 Protect those eyeballs from the summer sun! It's amazing the difference a GOOD set of sports glasses can make! We're loving all these styles (AND the free shipping). This Oakley style is our personal fave.
 7. Sports Magazine Subscription
Nothing like a fun little mail each month. Brush up on your sports knowledge with a subscription!
 (This post is not sponsored, but does contain affiliate links)