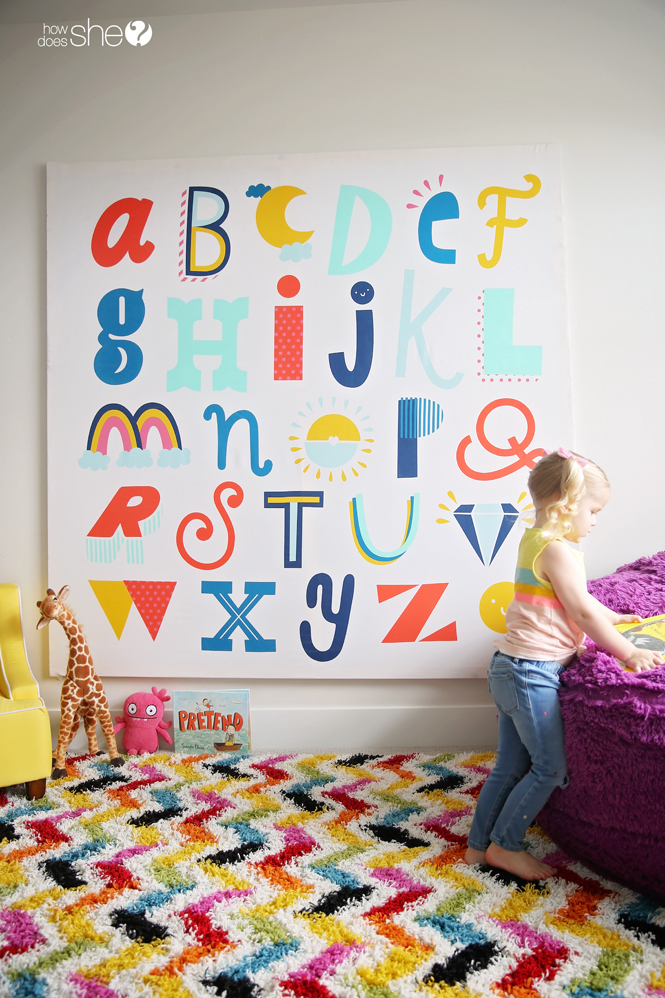 Looking for a project that is easy and impressive? Need something cool to fill a large, blank wall? This DIY shower curtain art is just the ticket! We're partnering with Arrow Fastener, whose iconic tools can help you build this simple project. Here's how to do it!
How To Create Easy and Impressive Shower Curtain Art
First of all, this project is awesome because of its sheer size. It looks like a huge canvas that can cost a small fortune. But believe it or not, this shower curtain art piece costs about $35 to make.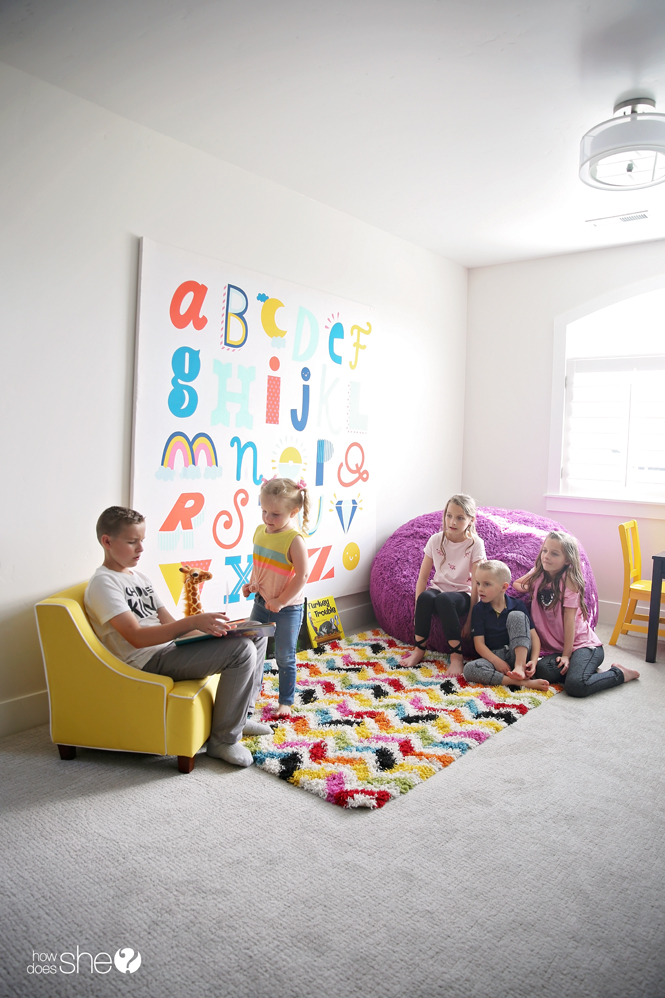 Supplies You'll Need:
A cool shower curtain (this one is from Target)
(5) .75"x1.5"x6' boards, cut to size to your shower curtain (They will need to be cut at least six inches shorter than your shower curtain to allow space to fold and staple.)
Arrow Fastener T50 staple gun and staples
Arrow T50AC electric nail and staple gun
Level of Difficulty: Easy
Time: 30-45 minutes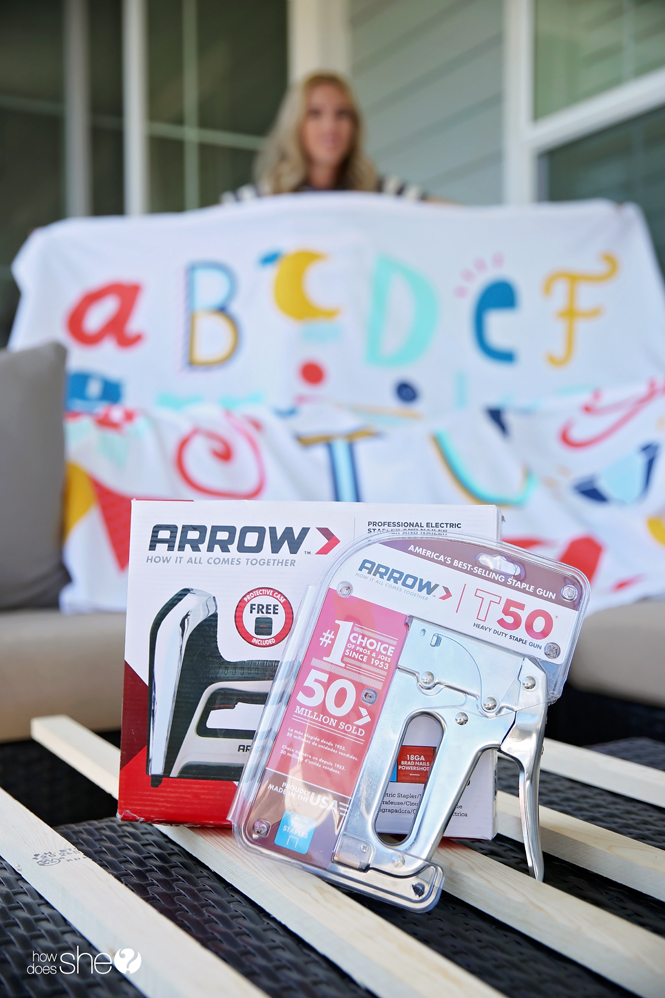 Watch the Video Tutorial!
Step 1: Build the frame
First arrange the boards into a square frame with four sides and one board (sized to fit) reinforcing the middle.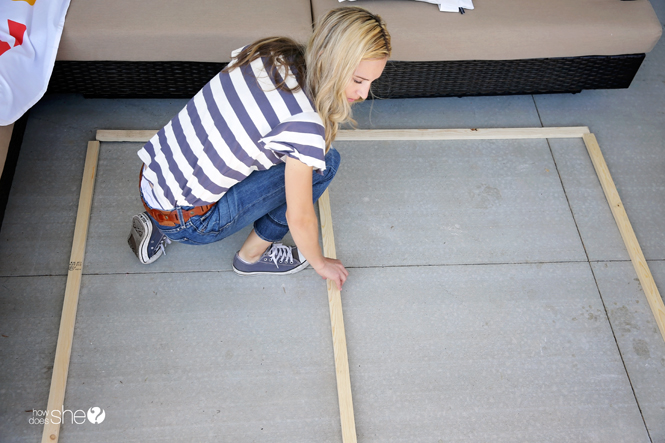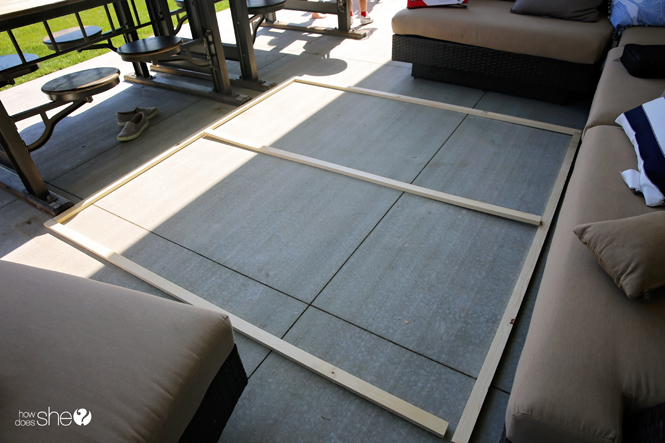 Attach all sides securely and middle reinforcer. I used the Arrow T50AC electric nail and staple gun because it makes projects like this so simple and quick.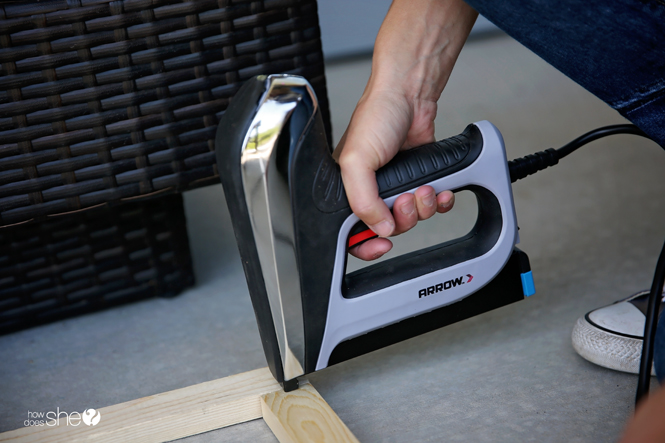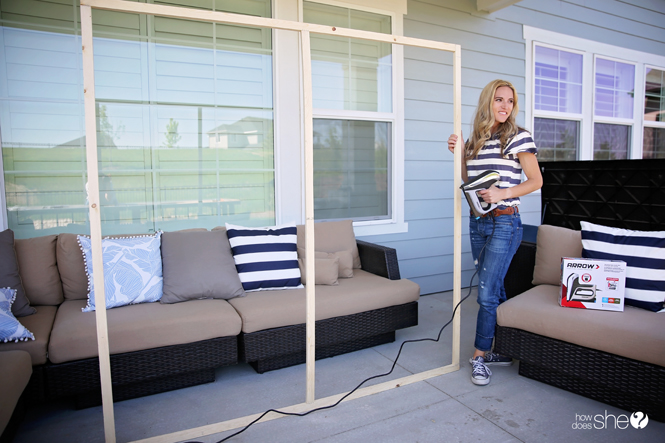 Step 2: Attach shower curtain
Next, lay a tarp on the ground to ensure that your shower curtain doesn't get dirty while attaching it to the frame (learned this the hard way). Take your shower curtain (make sure it is ironed or pressed free of wrinkles) and lay it face down.
Place the wooden frame on top of the shower curtain. Fold over the edges and begin stapling them to the back of the frame.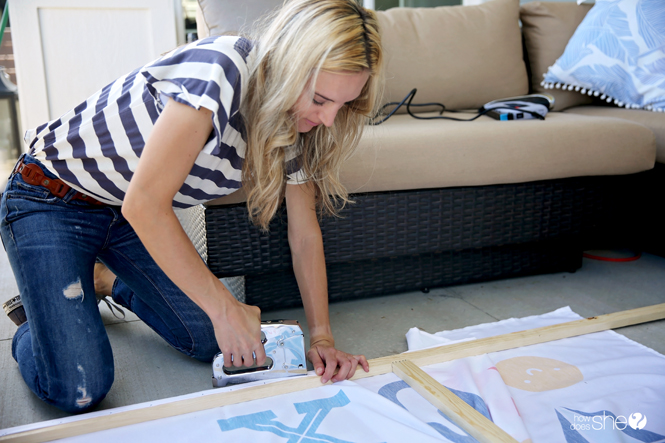 I've been using this Arrow T50 for years. It's one of those go-to tools that every household just needs. It's handy for so many projects and heavy duty enough to last several lifetimes. (No, seriously, I inherited this one from my grandpa. He may even have gotten it from his father!)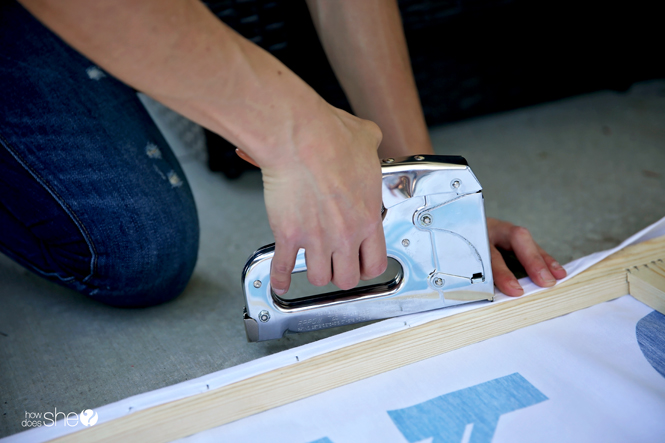 Make sure to stop and stretch the shower curtain every so often so that there is no slack or sagging.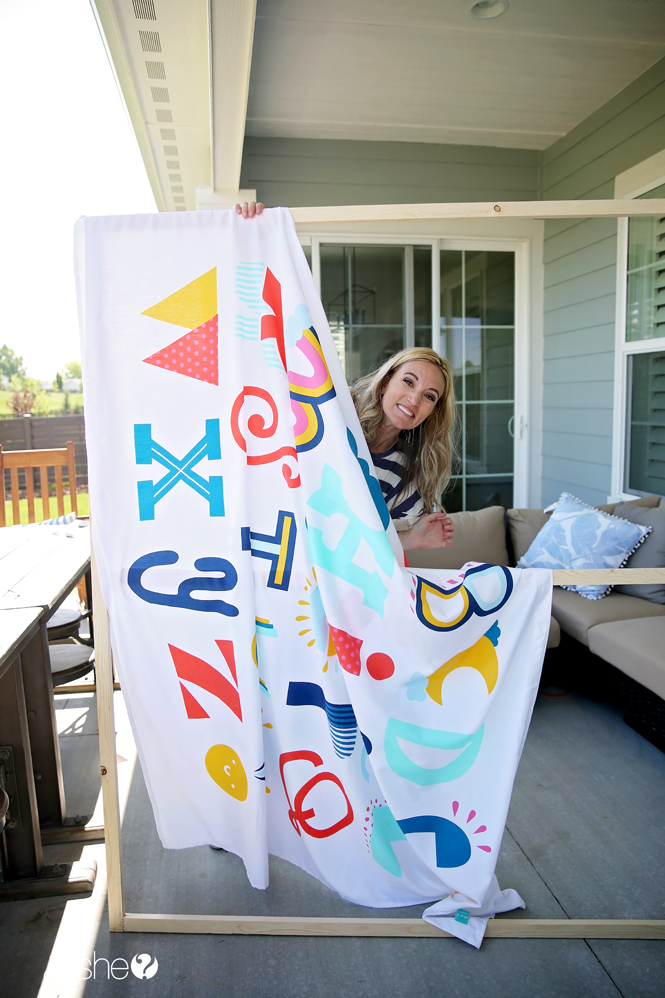 After you've stapled all around, that's it…done! Easiest project ever!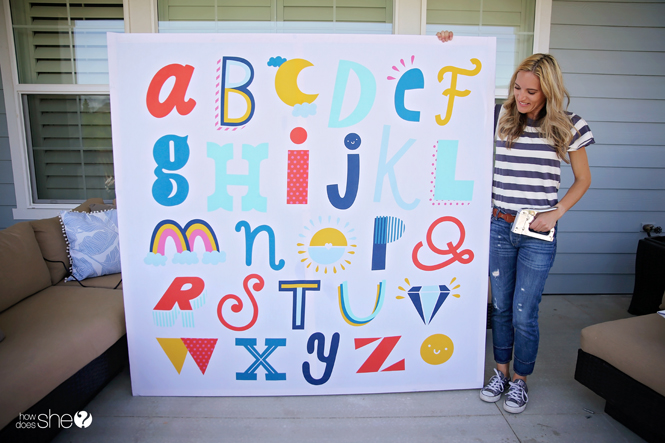 From start to finish, this project took 30, maybe 45 minutes after trimming the boards to the right size.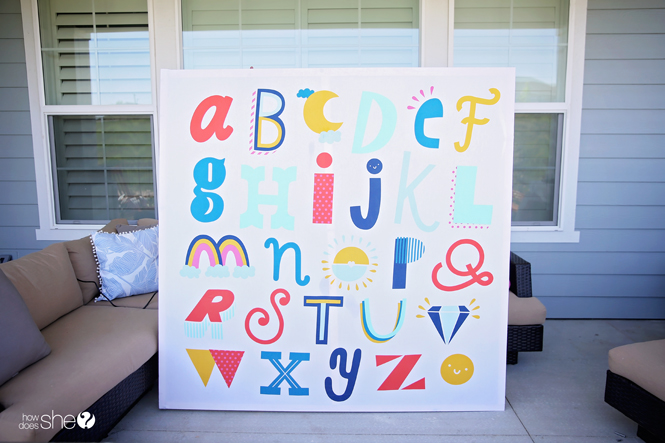 Step 3: Hang and enjoy!
Simplest project ever and it is so impressive! Shower curtain art is great for a kid's bedroom, playroom, or any wall that you want to showcase something large, unique, and impressive. You can hang it or even lean it against a wall.
I loved the ABC shower curtain because it was perfect for a playroom. It looks like an expensive canvas! If you bought this from a store, you could easily spend over $100. DIY it for $35!
So start looking for cool shower curtains that speak to your space, and get to work on this project!
I love "Wow-factor" projects like this one. This large-scale shower curtain art gets tons of compliments from guests who are surprised that it's a DIY and even more shocked that it only cost $35 to make.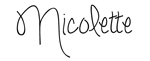 You may also like: