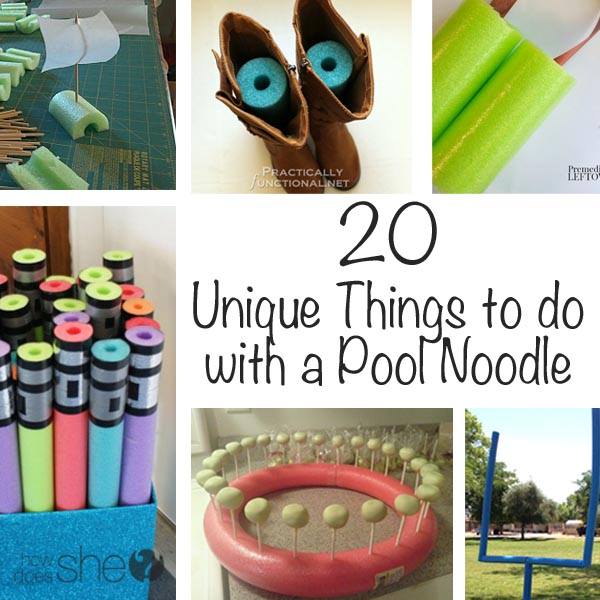 There's nothing better than taking something stashed in your garage and giving it a new purpose again. I have always had a hobby of making awesome things from old items. Enter the Pool Noodle. Super excited about these! I've got a few worn-out pool noodle pieces that could definitely use a new life! And they are budget-friendly too! Can't beat it! Let's go get some pool noodle hacks!
1. Need a new summer wreath? Make it from a pool noodle! Customize it according to the size of your door! Check it out here!
2. Replace those worn out trampoline safety pads with pool noodles. A cleaver idea to make sure of a safe landing. See how here!
3. Use your noodles to make Candy Cane Decorations! One of the best creative ways to decorate your pool. Perfect for Christmas time!
4. Loving this easy DIY project for a paint Paint Brush Holder!
5. Just need some pool noodles and duct tape and you've got yourself a fun playhouse! Turn boring pool noodles into your child's favorite playground!
6. I'm loving this idea! Would make a great Christmas gift for my toddler…. make your own Quiet Blocks!
7. My son got one of these Foam Star Wars Lightsabers at a party once. He had a blast with it! Make them their own lightsabers for Star Wars fans of all ages!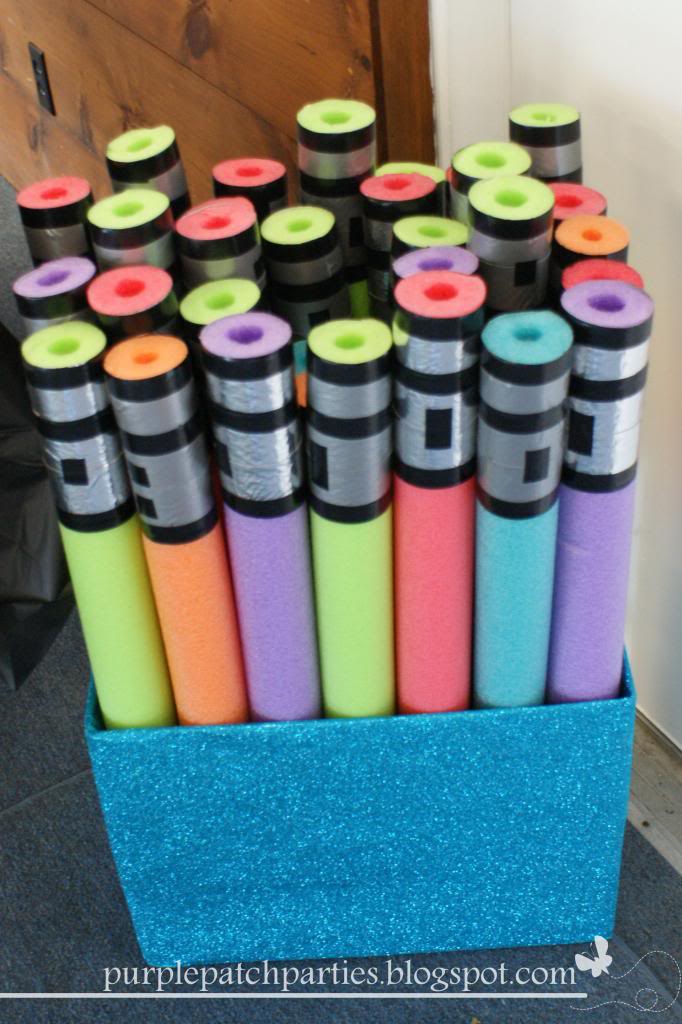 8. This Pool Noodle Water Wall looks like a blast. Only problem would be the kids will have hours of fun and won't want to end bathtime!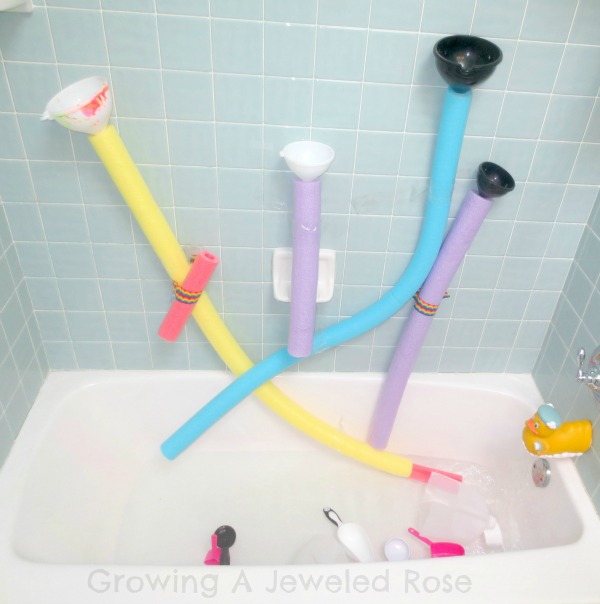 9. Ever struggled to fill your mop bucket? Use pool noodles! Turn pool noodles into PVC pipe. See it here!
10. Use a noodle under the fitted sheet as a bumper this is an excellent idea to support your rolling children! Love seeing these sweet babies!
11. This DIY Backyard Sprinkler Tunnel looks like a fun game and is done on a budget! Yea!
12. Use those pool noodles to keep your boots upright! Check out this simple pool noodle hack here!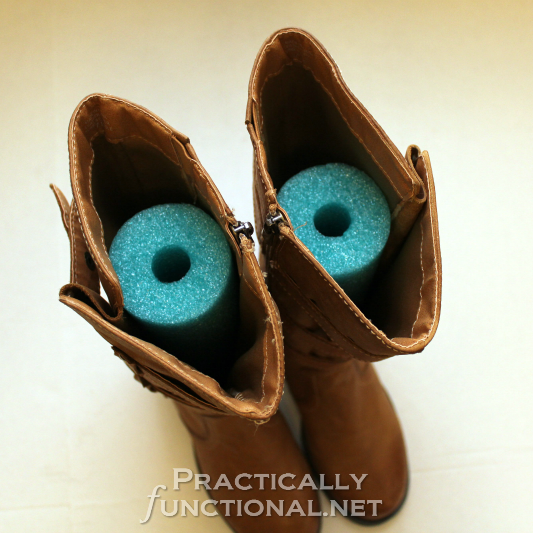 13. Making cake pops and need a place to put them? Use old pool noodles! Check out this brilliant cake stand!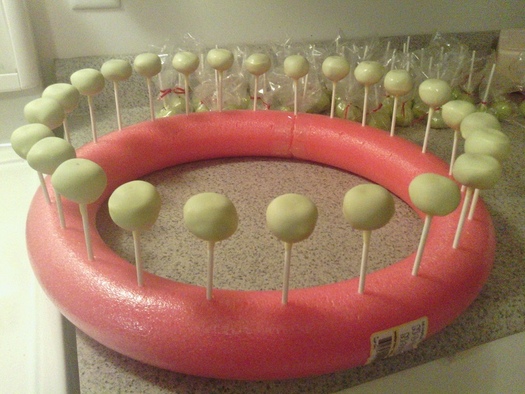 14. Have you ever had fingers caught in slammed doors at your house? We have several times! This is a great way use for a pool noodle! Make a Door Stopper!
15. Loving this idea for an inexpensive cub scout activity! Use the noodles for your Raingutter Regatta! Cut noodles into small sections and decorate! Ready to sail!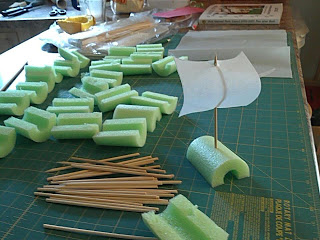 16. Oh man this looks fun. I've got to remember this when it's summer time! It's a fun game for kids of all ages. Check out a great tutorial on how to make a Pool Noodle Goal Post here!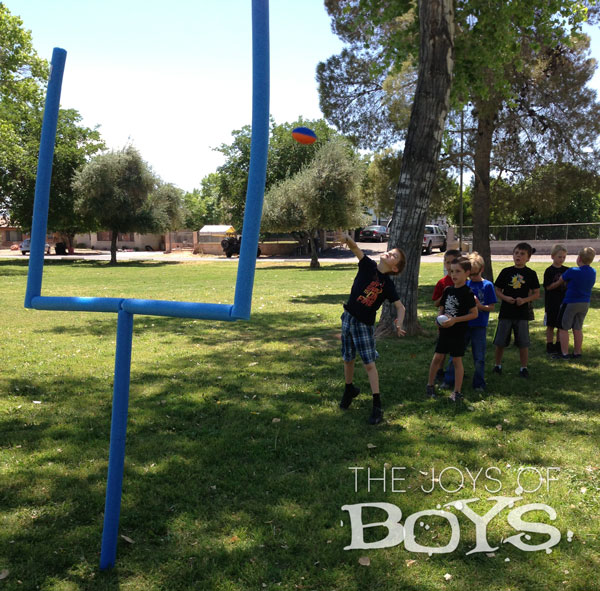 17. These Ninja Turtle Nunchucks would be the perfect fighting weapon! No one's getting hurt with these!
18. My preschoolers would love this one! Use your noodles to help you with spelling!
19. Need some witch legs? Throw some tights on your extra pool noodles and your halloween decorations are amazing!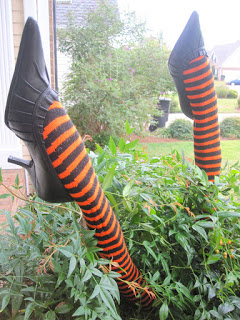 20. Ever get those creases on your pants while hanging up? Check this brilliant idea out!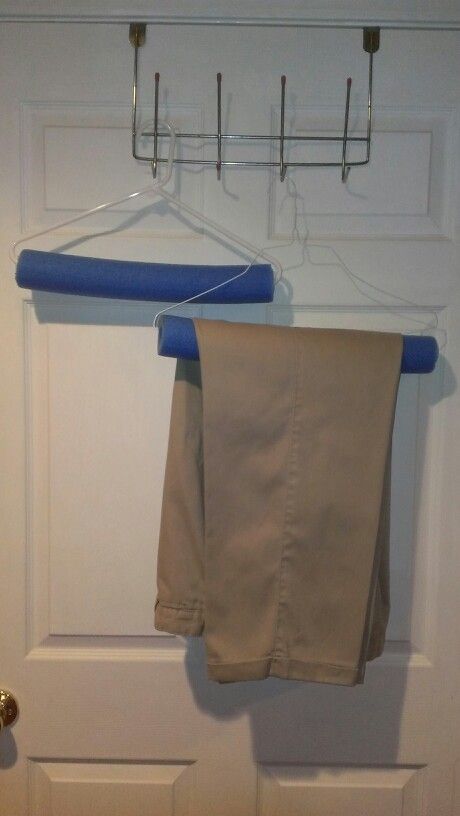 I think it's time to use my noodle (ha!) and make some great stuff! How about you?