St. Patrick's day isn't a major holiday, but at our house we always have fun with a little treat or two to celebrate. There's lots of great ideas here to go around, whether celebrating at home, school or at the office. Enjoy!
1. These St. Patrick's Day Rainbows are sure to make any kid (or grownup) feel super lucky! So easy to make too!
3. Another great way to make a rainbow is this rainbow and pot of gold treat. This would be a hit at my house, I have a bunch of skittle lovers here!
4. These Lollipop Shamrocks will surely charm your friends! Such a cute way to display them too!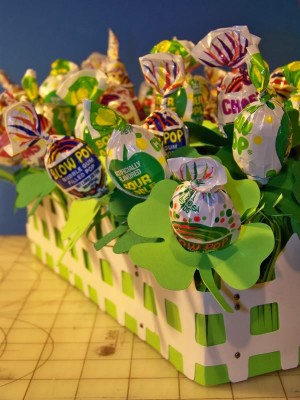 6. Perfect for your St. Patrick's Dinner, try this easy Shamrock punch!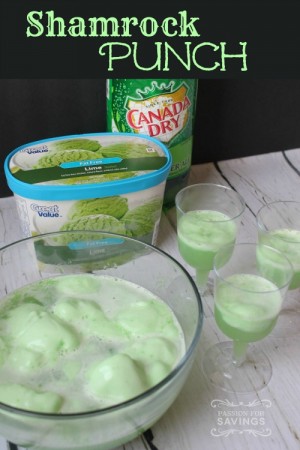 8. How cute is this Shamrock Shake? I'm dying over that adorable rainbow!
9. This Green Candied Popcorn would make the perfect treat for St. Patrick's Day! Looks yummy!
 10. Use those delicious girl scout thin mint cookies (ours just came today- woohoo!) and whip up some delicious Thin Mint Cookie Truffles! Best part – no baking!
11. Another spin on the popcorn snack is this adorable Leprechaun lunch. Your little leprechauns will love it!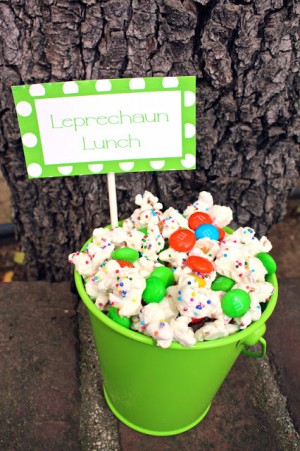 12. These lucky oreos will make everyone feel lucky to know you! They look amazing!
13. This Thin Mint Puppy Chow looks super easy and delicious! Perfect for a large family gathering!
14. Maybe some leprechaun poop is more your style? You might want to just give this one to your kids, maybe not your friends, ha!
15. Of course your leprechauns need a hat! Whip up some adorable Leprechaun Hat S'mores for them!
16. How easy is this one? My kids love these fruity tic tacs, you'll love this adorable Taste the Rainbow free printable made and ready for us to print! Woohoo!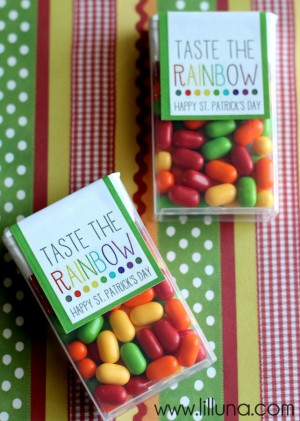 17.  Make a treasure hunt for your kids and uses these adorable free printables to make their treasure pop!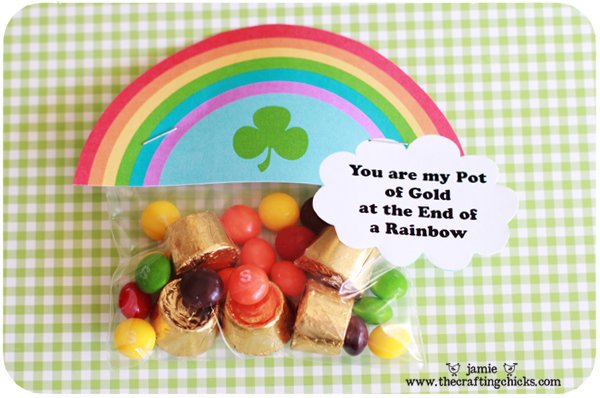 18. Or this adorable printable from our very own files. Anyway you want to give a rainbow, we've got you covered with these free St. Paddy's Day in a Jar Printables!
19. Here's some salty Shamrock Pretzel Pops to make your day lucky!
 20. You can't go wrong with this healthy treat- try this fruit rainbow snack and everyone will be happy!
Here's to hoping your St. Patrick's day is a sweet success!
For more St. Patrick's Day fun, be sure to visit us on pinterest here!