One of our favorite Valentine's Day traditions is having a Valentine's dinner. Sometimes it's a dinner with the whole family, and sometimes it's the kind of special Valentine's dinner where you get a baby sitter. No matter how you do it, here are 17 things you've simply gotta have to make a GREAT Valentine's Dinner!
17 Things You Gotta Have To Make a Great Valentine's Dinner
1. This amazing "show love" salad
2. What a simple and chic dessert!
3. Oh yum. Red velvet and strawberry trifle
5. I wouldn't object one bit to this Valentine's chocolate box for dessert.
6. If you and your love can't be in Hawaii for Valentine's Day, bring a taste of Hawaii to you! This Thai baked pineapple fried rice looks scrumptious, not to mention impressive!
7. You have until February 14th to learn how to make a mean surf and turf! What a sexy main dish!
8. A heart-shaped spin on chocolate covered strawberries…my favorite!
9. A main dish for your main squeeze–balsamic glazed steak rolls. This is one of my favorite Pinterest recipes that I've made time and again. Delish.
10. Aren't these homemade heart-shaped raviolis precious! Kid-friendly too:)
11. Don't forget the drinks! Sweetheart punch for all ages.
12. And every Valentine's dinner needs some fancy Valentine's decor.
13. Love this pink and gold table display!
14. And if you don't want to be too cliche..try this simple, chic table setting.
15. Kid-friendly party setting—I love the felt heart on each chair to hold Valentines.
16. Valentine's dinner especially for the kids…
17. A "Love Dinner" including free printable menu and more! (I wish I knew where those great plates came from!)
Happy Valentine's Day!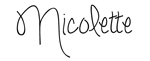 You might also like: