Oh Christmas Tree, Oh Christmas Tree…it's one of the best things about Christmas, and there are so many ways to decorate one!  Change it up this year with any of these fabulous, festive ideas.
5. Burlap tree
6. Rustic Cabin Inspired Christmas tree
7. Antlers tree
8. Snowman tree
10. Simple Country Christmas Tree
11. Santa Tree
12. Grinch Tree 
14. Non-Traditional Ladder Tree
Check these out for more great holiday ideas!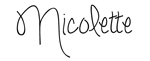 Disclosure: This post may contain affiliate links. This means, we may receive a small commission if you choose to purchase something from a link we post (including links to amazon.com because we are a participant in the Amazon Services LLC Associates Program. Don't worry, it won't cost you anything. This small percentage just helps us keep the power on and the Diet Coke stocked. We appreciate your support!