Elf on the Shelf Ideas
 If you haven't started the Elf on the Shelf tradition with your family yet, DO IT!  It is so much fun!  You can get it HERE, just in time for this holiday season.  However, after weeks of trying to be creative, parents can get a little burned out.  Here are 25 genius Elf on the Shelf Ideas that will keep you going until the big day!
2.  Elf shaving
 5. Elf sleds down the rail on a tupperware lid
 6. Circus elf
 7. Elf wins the sack race
 9. Elf sticks bows all over the kitchen
 10. Elf takes a shower
 11. Elf writes on family picture
 12. Elf snow angel
 13. Elf goes fishing
 16. Elf replaces stockings with kids' undies
 17. Elf takes a hot air balloon ride
 20. Elf puts google eyes on all the fruit
 21. Elf rides in kid's car seat
 22. Elf packs the kids' lunch
 24. Elf offers free reindeer poop (chocolate cereal or treats)
 25. Elf plays golf
Hope your elf is mischievous as ever!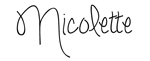 Have you see this video on :  How to make a Christmas Tree Napkin  ?  It's kinda cool!