If you love pina coladas…you're going to love these pineapple ideas that will transport you to a white beach with a hammock swinging in the warm breeze, bongos playing in the background and a cold drink in your hand!  Pineapples are totally trending right now—in fashion, food, accessories, and decor.  These sunny pineapple ideas just make me happy and I hope they make you happy too!
24 Trendy Pineapple Ideas You'll Love
1. DIY painted pineapple ukulele.  I either want to strum a Jack Johnson song on this cute little thing or eat it up.  Darling!
2. Ok, this I do want to eat up.  Immediately.  Easy rum-marinated grilled pineapple
3.  You've probably seen this little guy floating around Facebook, where he's made himself madly famous.  Try this teriyaki chicken pineapple bowl tonight.  
4. How cute would this DIY pineapple planter look on your mantle or kitchen counter?
5. The perfect craft for little fingers: fingerprint pineapple craft for kids!
6. Can you guess what this little guy is?  It's a pumpkin!!
7. I couldn't believe this was a DIY!  Check out how to make your own pineapple lamp.
8. This pineapple birthday cake makes me smile.
9. Your kiddos will look adorable with this pineapple drawstring backpack.
10. Oh my, how scrumptious!  DIY baby pineapple costume.
11.  Free pineapple art printable for your wall.  I love the gold!
12. I'm definitely a fan of delicious flavors, and this great pineapple sign.
13.  Make your own pineapple printed fabric using a homemade pineapple potato stamp!
14. Then make a cute pineapple pillow.
15.  I haven't had the pleasure of tasting the real thing yet, but this copycat Dole pineapple whip looks divine.
Adorable Pineapple Decor Ideas
16. What a colorful addition to your kitchen!  Pineapple clock
17.  And tons of lovely pineapple pillows to choose from!
18.  I'm totally on the lookout for a great pineapple shirt like this one.
19. To go with my new pineapple earrings!
20. And of course, a DIY pineapple necklace!
21. This little pineapple purse…swoon.
22. Cookies from a pineapple cookie jar taste ten times better.
23. And I'm dying to throw a fun pineapple party like this one…
24. Or this one…(it has golden pineapples!)
Feeling hot, hot, hot yet?  Bring on the pineapples!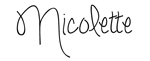 If you liked this post, you're also going to love…