The more I travel, the more I realize how many incredible hidden gems are out there, often in our own back yards. I've partnered with the Arkansas Department of Parks and Tourism to tell you about one of those amazing gems right here in the United States. Hot Springs, Arkansas is an awesome place to visit and it's just a road trip away if you live in the South like I do.
My little family (well okay, we're a big family to most people's standards) of seven packed our bags for the weekend, grabbed a bunch of snacks for the car, and set off on the three and a half hour car ride to Hot Springs, Arkansas. Our trip was amazing and I can't believe we haven't done it before. Here is a little bit more about Hot Springs, Arkansas and some of the top things to do there!
Things To Do in Hot Springs, Arkansas
Hot Springs, Arkansas is also home of Hot Springs National Park. They both get their name from an array of naturally heated springs that still supply water for thermal baths (more on that later, 'cause it's really cool!). Hot Springs National Park is the smallest and oldest National Park (dating back to 1832) and you can visit for free! I love finding free things to do on trips.
Until this weekend, I'd never visited Arkansas before. When we drove in, the sun was just setting, turning the sky a marvelous orange and purple that was absolutely beautiful. Arkansas is full of trees and lush greenery that I didn't expect to find. There are beautiful winding rivers and breathtaking views and I was sincerely blown away. I don't know why it took me so long to visit Arkansas, but I'm definitely going back.
Hot Springs is a really unique town you can visit in Arkansas and here were some of our favorite things to do there:
1. Spend a day at Oaklawn Racing & Gaming.
This trip was full of firsts and visiting a real horse racing track was an experience my kids and I will never forget. Located in Hot Springs National Park, Arkansas, Oaklawn Racing & Gaming is a BIG deal. They've been one of the nation's most premier Thoroughbred racetracks since 1904. That's over 113 years of history! You can watch the live video we shared from Oaklawn here.
I'll admit I used to wonder what the big draw to horse racing was. I didn't grow up attending horse races, so I didn't understand what an awe-inspiring opportunity a day at the race tracks could be. It's a total sensory experience. When you walk in, you smell the earthiness of the dirt and the stables along with the yummy smells of grilled burgers and French fries. When that iconic trumpet fanfare sounds across the stadium, it ignites the inner kid in you and when the horses take off with brightly-dressed jockeys crouched on their backs, you can't help but cheer!
Speaking of kids…my five kiddos loved the Oaklawn Racing track! We had a special behind-the-scenes tour that allowed my kids to get up close and personal with the horses who star in the Oaklawn races and the jockeys that ride them for big winnings.
We met two amazing jockeys there who made sure that my kids felt special. David Cabrera is a famous 23-year-old jockey in Oaklawn with humble beginnings. He came to work there as a stable hand when he was 14 years old. Now he earns over $1 million a year in winnings. Another incredible jockey we met was Alex Birzer who really took my kids under his wing and let's just say they were super impressed.
Oaklawn Racing & Gaming is great for a family outing or a date night with so much to eat, do, and see. We could have easily spent several hours there! And at only $4.50 per ticket for upgraded seating on the weekends and free general admission, it makes for inexpensive entertainment! Oaklawn is the #1 tourism attraction in all of Arkansas and a must-see while you're there. It's an experience like you've never had before!
2. The Mid-American Science Museum
I love attractions that not only entertain my children, but help them learn as well. When you're in Hot Springs, Arkansas, make sure to visit the Mid-American Science Museum. It's Arkansas's largest hands-on science center and so much fun!
The museum itself is modern and spacious—very cutting-edge.
My kids loved the Marvelous Motion Gallery where they could play with a sand pendulum, a vertical wave machine (that was really cool!), the Peanut Fountain, and the Loopy Lasso.
It basically kept my kids actively enthralled for three hours. I loved that they could do so many hands-on activities without someone telling them, "Don't touch that." Museums like this are refreshing for both kids and parents alike. I highly recommend spending some time at the Mid-American Science Museum in Hot Springs, Arkansas.
3. Bathhouse Row
Now this was cool! Bathhouse Row is a row of eight beautiful historic buildings built between 1911 and 1923.
Remember, Hot Springs is named for all of its naturally-occurring hot springs. Well the ladies and gentlemen of historic Arkansas would travel to Bathhouse Row to have a relaxing, rejuvenating full spa experience. How neat is that?
Today you can visit Bathhouse Row and walk among these unique buildings and even book a genuine five-step spa treatment at the Quapaw Bathhouse (a family-oriented spa) which includes a large spa pool. When we go back to Hot Springs, I'm going to go back and book a massage there.
One of my favorite things about Bathhouse Row was the quaint shops surrounding it. There were gift shops, a cupcake bakery, a candy shop, a wax museum, and even a fortune teller booth on the sidewalk. We gave the kids each $10 and they had a hey-day!
4. Take in a magic show at the Malco.
In the heart of charming downtown Hot Springs, Arkansas, lies the newly renovated Malco Theatre. The theatre is fun and will take you back to the first theatre you ever stepped inside. We saw master illusionist Maxwell Blade perform magic, comedy, and an entertaining act that my kids are still talking about. Seeing a show at the Malco is a great way to relax from a busy day sightseeing in Hot Springs.
5. The best food in Arkansas!
I'll be the first to admit that one of my favorite parts about any vacation is the food, and I'm still dreaming about some of the food we had in Hot Springs. Here were our favorite restaurants. I'd love to hear your suggestions as well!
1. Deluca's Pizza Napoletana. This low-key pizza place was just voted best pizza in Arkansas and it hands down deserves the prize. This pizza is perfectly dressed with fresh toppings and a crispy, chewy crust.
2. McClard's Bar-B-Q. Some of the best BBQ in the South and I live in Memphis, so that's saying something.
3. The Pancake Shop. You know when you pull up to a place and the line is already out the door that it must be amazing. That was exactly the case when we got to The Pancake Shop. This place is a local hot-spot and amazing for breakfast.
6. Other Arkansas must-sees that we're coming back for.
One weekend just didn't quite cut it for all the things we wanted to see in do while we were in Arkansas. Here are the must-sees that are on our to-do list for next time:
Crater of Diamonds State Park. You can actually dig for diamonds in this one-of-a-kind state park. The kids were so disappointed we didn't have time for this one. We'll definitely make another trip in the spring to visit the Diamond Discovery Center and diamond search area.
Travel to Little Rock. Little Rock sits on the banks of the Arkansas River and is the largest city in Arkansas (population 200,000). Among the many fun things to do in Little Rock (shopping, dining, parks, etc.), I've heard great things about the Museum of Discovery, the METRO Streetcar, and the Big Dam Bridge Pedestrian and Bicycle Trail.
Overall, I was genuinely impressed with our road trip to Hot Springs, Arkansas. It was diverse in so many ways that I didn't anticipate and we were thoroughly entertained the entire time.
It's so fun to explore places in the United States that have so much to offer. If you live near Hot Springs, Arkansas, I highly recommend taking a road trip there!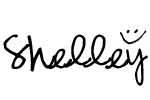 Thank you the Arkansas Department of Parks and Tourism for sponsoring this post. All opinions are my own.
SaveSave
SaveSave