Saying yes to certain things our kids ask us is very important. Sometimes as parents we get so wrapped up in the day-to-day grind that a lot of "nos" come out of our mouths.
Not right now. Maybe in a few minutes. I'm busy. No.
Kids are only kids once and our time with them goes so fast that one day, they will no longer be asking. Here are 5 important things parents and grandparents should always say yes to.
Say Yes When Your Kids Ask for These 5 Things
---
1. Will you read to me?
The single most important activity a parent can do to build knowledge in their child, according to the Commission on Reading, is read aloud to them. Reading to children is not only beneficial to their development but one of the sweetest bonding moments you'll ever have.
I vividly remember the books my mom read aloud to us: The Cat in the Hat, Miss Nelson is Missing, and The Moster at the End of This Book. And now, when we visit grandma's house, I love that she reads the exact same books to my kids. Although dishes might be piling up or your energy is completely zapped, whenever a child asks, "Will you read to me?" try and say yes.

2. Can you play with me?
With young children, I can't tell you how many times a day I get asked this question. Mom, will you play babies with me? Mom, will you do a puzzle with me? Mom, can we play Candyland together?
Sadly there are many times that I probably tell them not now, or in a minute. All those in-a-minutes turn into moments that are now lost. Already they are starting to ask less and less. Before they stop asking at all, I need to remind myself to say yes to playing with my kids whenever possible. Surely the day will come when I'll give anything for one last tea party with them.
3. Watch me!
Kids love an audience, whether they're practicing pirouettes or running their little hearts out. In our self-absorbed world of smart devices that steal our attention, let's remember to give the most important people in the world—our kids—our undivided attention. When they ask, "Mom, dad, grandma, grandpa…watch me!" let's give them our eyes, ears, and a great big fist pump in the air.

4. Will you hold me?
I know how frustrating being a parent can be. I've got four kids who all want me to drop whatever it is I'm doing and give them a little TLC. Although it may not seem like it when you're trying to make dinner, mow the lawn, or talk to the insurance people on the phone…four of the sweetest words in the world are "Will you hold me?"
Take a second, pause what you're doing, and snuggle them while they still want you to.

5. Can I tell you something?
We all want an open relationship with our kids. We want them to come to us at any time and tell us anything. But sometimes we just get so dang busy that we brush off their attempts to talk.
"Can I tell you something?" is grounds for complete parental attention. Put down the wash rag, put down the phone, and let them know that you're all ears. Too many just-a-seconds lead to dead air.
***
Our time with these kiddos is too short to brush them off. Saying yes to these five things especially will build relationships that last 'til they're grown.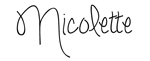 Photo credit for all photos featured above: MelodeeLynn Photography 
—–
We are huge proponents of family together time – even though we also know it can be challenging to orchestrate it at times. Here are a few more tips we have shared that help us make the most out of the time we have together:
5 Surprising Things the Happiest Families Have in Common
Why Your Bedtime Routine is More Important than You Think
5 Bonding Ideas for Your Next Family Reunion