Family life is full of ups and downs and there's no perfect family out there.  But despite the arguments over favorite toys, borrowed clothes, and "That's not fair, she always gets to go first…", the happiest families have a few surprising things in common.  I'd bet your bunch does a few of these too!
5 Surprising Things the Happiest Families Have in Common
---
1. They have dance parties.
Who cares what you look like doing it…happy families aren't afraid to cut loose.  Crank up some Michael Jackson, Katy Perry, or Pharrell Williams and get your happy dance on!
2. They have inside jokes.
There are some things other people just don't get.  Like that time your four-year-old took the best selfie video and coined the phrase, "I am the greatest boy in my life!" and now your entire family has adopted the phrase and uses it in nearly every situation.  "I am the greatest mom in my life!" or "It's the greatest crepe in my life!"
Happy families are full of inside jokes that other people just wouldn't get, but that make them special.
3. They have a family motto.
Whether it's formally written down, or just something you say all the time, the happiest families will have some kind of family motto.  For me growing up, my parents would say "Never forget…" before they tucked us into bed, before we went out with friends, before graduation, or for no big reason at all.  Never forget how much I love you.  Even now as an adult, "Never forget" texts still pop up on my phone.  What's your family's motto?   If you don't have one yet, get one!
4. They have that one weird uncle.
Every family has one.  The weird uncle.  He's actually pretty cool and funny.  Weird uncles make it so none of us turn into Stepford families.  He may speak Klingon, wear cat shirts, or have the uncanny ability to appear out of nowhere and practically breath down your neck, but weird uncles are an essential part of any family tree.
5. They do embarrassing things that make them cool.
So your family likes to role play Lord of the Rings?  Maybe you sing bad karaoke or have belching contests.  The happiest families tend to do a few embarrassing things that actually make them cool.  You don't care what other people think, because at your family reunions, you pile whipped cream on top of your head and let the kids throw puffed cheese balls onto it and you all have a blast doing it!
Let us know what your family does to build and strengthen relationships.  Hey, as long as it's legal, we're down!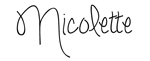 Most people, when asked what their #1 goal in life is, respond with "be happy". We know just how much joy life has to offer and love sharing what has worked for us. Check out these ideas for adding more joy to your life:
9 Secrets to Raising Happy Kids
Natural Joy: How Connecting with Nature Can Uplift Your Life
How I Learned To Look at Messes Differently and Became a Happier Mom
Disclosure: This post may contain affiliate links. This means, we may receive a small commission if you choose to purchase something from a link we post (including links to amazon.com because we are a participant in the Amazon Services LLC Associates Program. Don't worry, it won't cost you anything. This small percentage just helps us keep the power on and the Diet Coke stocked. We appreciate your support!