The Gulf Coast of Florida is home of beaches so white, you'll wonder if the sand is even real. I guarantee you, it is, and when you sift your toes through those pale granules with a cold drink in your hand, you'll believe you're in heaven. If you've been to Destin, Florida, you know what I'm talking about. If you haven't, then make it a point to get there asap! Destin is the perfect destination for families, couples, or friends, and in our case—sisters! And the only place we ever want to stay when we visit Destin is The Henderson.
The Best Place To Stay in Destin, Florida
Fall is an especially gorgeous time to visit the Gulf Coast! While the weather cools off in your home town, summer weather doesn't end at The Henderson in Destin, Florida. Now is the perfect time to book your stay at The Henderson with its Non-Stop Summer Package.
From now through December 2019, the resort is offering a complimentary third night. Yep, your third night is FREE!!
This package also includes:
Complimentary room upgrade (and these rooms are incredible!)
Late checkout at 1:00pm (no need to rush off)
Complimentary valet and parking (which we've found is so nice)
Complimentary daily beach rental (including two beach chairs and an umbrella)
I mean, imagine winter break by the beach. (Just sayin!)
Here's a look at the Henderson and some reasons it's the best place to stay in Destin, Florida.
If you're looking for an unforgettable experience, you simply have to try The Henderson, A Salamander Beach & Spa Resort. It's mere steps away from the beach, has an incredible spa, two different pools (a family-friendly pool and an adult-only pool), offers fantastic dining experiences, and has unique on-site activities.
1. The Beach
The Henderson is just steps away from the beach. In fact, the resort lies beside a beautiful state park which ensures your beach experience is exclusive. One of our favorite parts about staying at The Henderson is the private beach access where other beaches in Destin tend to be overcrowded.
The Henderson also offers free paddle boards and kayaks for its guests to use right there on the beach.
2. The Spa
On a girls trip like our most recent one, the spa is a must. The Salamander Spa at The Henderson is absolute heaven. Book a body treatment there and enjoy the amenities like the Lavender Lounge, experiential shower with colors of the Northern Lights, pools, and utter relaxation.
The resort also has a Himalayan Salt Suite (see below) with amazing health benefits known to help treat asthma, allergies, the common cold, and skin conditions like eczema.
Stepping into the Salamander Spa is like leaving the world behind for a few hours. All your worries melt away as you focus on complete relaxation.
You can check out everything Salamander Spa has to offer here.
3. The Pools
If you're traveling with children, they will absolutely love the pool experience at The Henderson. There is an awesome lazy river, shallow areas for smaller children, and plenty of opportunities for splashing.
And if getting splashed is definitely not on your vacation agenda, then head to the adult-only pool for the most pristine pool and lounge area in Destin. This pool is not to be missed!
Cabanas with a cool breeze, poolside chairs for sunbathing or reading a good book, and turquoise waters are all waiting for you at the adult-only pool at The Henderson. Believe me, it's perfection for parents who are escaping for the weekend.
4. The Food
There are some fantastic places to eat in Destin, including Donut Hole (for breakfast/brunch), Pomano Joes (seafood right on the beach and a great photo op), McGuires Irish Pub (they have over 100,000 dollar bills hanging from the ceiling!), and Primrose, which happens to be inside The Henderson. Primrose is elegant dining with an intimate atmosphere perfect for a romantic evening or a foodie night out.
They have a sushi chef who makes incredible sushi rolls right in front of you.
The menu is diverse and delicious. Our favorites were the Crispy Cauliflower (I'm still dreaming about it!), Atlantic salmon with lemon grass wine sauce, and of course, dessert.
The flourless chocolate cake with blackberry cabernet jam and fresh berries was divine, along with the beignets with mocha pot de creme.
Primrose is definitely a must during your stay at The Henderson. And if you're looking for quick eats, make sure to hit up the poolside menu at The Henderson, including frozen drinks and delicious salads.
4. The Activities
If you're feeling adventurous and want to try out some fun new activities, The Henderson has you covered! Sometimes vacation is the best time to do something out of your comfort zone, including one of the coolest classes I have ever tried…PaddleFit!
PaddleFit involves you, a paddle board, and a pool and is crazy fun and definitely challenging! You work on core strengthening and isometrics, all while trying to stay on your paddle board. (Believe me, people fall off all the time!)
The Henderson offers a variety of wellness and fitness opportunities, like rooftop cycling, Surfset (an awesome fitness class inspired by surfing!), and my personal favorite, beachside yoga.
Beachside yoga is complimentary to all Henderson guests (as are many of the yoga classes) and is always one of our highlights during our stay at The Henderson.
(Above: complimentary yoga on the beach)
And when you're ready to unwind, head back to your luxurious room.
In short, if you're looking for a fun vacation, Destin is your place. And as for the best place to stay in Destin, hands down it has to be The Henderson. Keep those summer vibes going with the amazing deals going on at The Henderson now!
Make sure to get your third night free from now through December!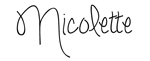 *This post is in partnership with The Henderson Salamander Beach & Spa Resort. Don't worry, all opinions are 100% our own and we'd stay at The Henderson again and again it's that great!