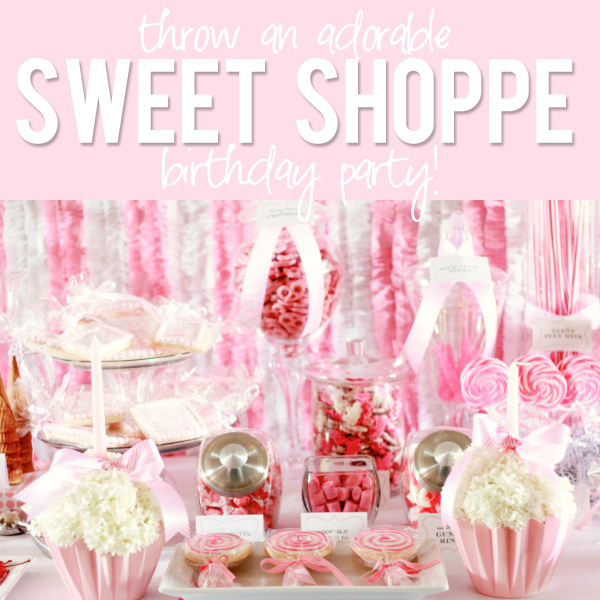 After a month of recuperating from the girls' first birthday party, here it is….FINALLY.  Who knew throwing a twin birthday bash would be so much fun? AND so exhausting?!  My husband told me that he learned one thing, and one thing alone from this experience.  That he WILL be giving me 'cash in an envelope' for my girls' weddings. 😉  Ha. Men. –I mean really,…how often do twin girls turn ONE?  My point exactly…
The Invitations – by CHICKABUG
Birthday Banner –by AtoZebra Celebrations
Ruffled Party Streamers – tutorial here
The Sweets Table – all dessert labels by CHICKABUG
Tutorial for cupcake centerpiece here.
Thank You's – Printables by CHICKABUG
Ice Cream Sundae Buffet

Over-the-top GORGEOUS sugar cookies – by Sweetopia

The Experience
The Family
Now I am not claiming to be my party idol, but I was pretty dang pleased with how it turned out.  Thanks to so many people who helped me pull this all together.
-My sweet husband, who rolled his eyes far to often, but smiled at the end.
-To all our family and friends who came to love on our sweet girls.
-To Missy for taking the pictures and to my sweet sister who edited all bjillion of them.
–CHICKABUG who designed all of the adorable printable graphics for this custom sweet shoppe theme (which is now available in her shop).
–Sweetopia, who usually does not accept orders, made an exception and created these breath-taking sugar cookies.  You can learn how to make the most incredible sugar cookies on her blog.  Similar cookies can be ordered through a highly-recommended business on the sidebar of her blog.
–A to Zebra Celebrations who made the custom Sweet Shoppe Banner that is too cute for words.  If you need a custom party banner, she is the gal to do it!  Check out her custom banners in her shop.
–Eat Drink Chic who gave me the idea for this party. Check out her gorgeous Ice Cream Parlor photo shoot.
–TomKat Studios who continues to provide an 'eye candy' of inspiration for all my parties.
-These Clear and White Polka Dot Balloons which just made me happy.
-The adorable pink and white striped party bags that can be found at the Layer Cake Shop.
And lastly Hannah Bannah Boutique for the pink and white headband.  I am a dork and had to 'match' the party.
—-
*Updated – This party inspired Cassie to create a similar themed Sweet Shoppe themed Birthday for her daughter.  You MUST check it out for more Sweet Shoppe inspiration! I love the 'steamer bar'.
{We're sharing this adorable party at these great linky parties! Check 'em out!}