*Werther's Original Sugar Free is on a mission to spread sweetness in 2017 and we are pleased to partner with them in celebrating life's little moments.
My grandpa Forbush had an unapologetic sweet tooth. He was known to hide colorfully wrapped goodies in grandma's porcelain flour jar, between the couch cushions, and even under his pillow. He taught me a lot about embracing little moments of sweetness.
Whenever one of his grandkids seemed to be in a sour mood, he'd reach into his pocket and pull out his all-time favorite candy–Werther's Original. The iconic gold wrapper and creamy, buttery sweetness of that little treat immediately brightened up any frown. One of the most important lessons grandpa taught me was that the best things in life are free.
The Sweetest Things in Life…
No fancy vacation could ever rival a backyard campout with all the cousins playing night games and a circle of dutch ovens cooking up fried chicken and potatoes. Who needs to go to the movies when you can go sledding with your best friends? Growing up, we didn't have the fanciest things, but we had a treasure of memories that didn't cost a thing.
The best, no the SWEETEST things in life are always free. A hug, a love note, a picture of a giraffe in roller skates created just for you by a very talented three-year-old. If you're looking for sweetness, Werther's Original Sugar Free provides the same smooth, rich, and creamy taste of Werther's Original, guilt-free.
Spreading Sweetness
Now as an adult, I try to keep my grandpa's mission to spread sweetness alive. He passed his smile, his optimism, and his sweet tooth down to me. I've been known to have a few good hiding places for my treats as well (like hiding them in an empty box of bran flakes…no one has ever checked there).
Werther's Original Sugar Free candies are perfect for on-the-go, especially when one of my kiddos could use a little "sweetening up." I keep them in my purse for doctor's visits, grocery shopping, and when we're stuck running errands in the car. With six delicious flavors, including Classic Caramel, Caramel Coffee, Caramel Apple, Caramel Chocolate, Chewy Caramel, and Chewy Chocolate Caramel, there's a Werther's Original Sugar Free flavor for everyone!
Sweet moments are everywhere, when you look for them. They are cuddling up to a good book, an afternoon with your best friend; they are moments that you just can't buy. Werther's Original Sugar Free fans can take part in the Real Moments of Sweetness challenge and win some sweetness of their own.
Simply post your own joyful moments on Instagram and use the hashtags #WerthersMoments #SugarFree for a chance to win weekly prize packs. As my kids would say…easy-peasy, lemon-squeezy!
And the best part—using the above hashtags will automatically enter you to win the GRAND PRIZE of a three-day weekend getaway for two with Pack Up + Go, a travel service that plans a unique, three-day vacation in the United States, but the catch is…the destination is a sweet surprise! You guys, I have always wanted to try this! The grand prize winner will also win a year's supply of Werther's Original Sugar Free. Visit here to learn more about the Real Moments of Sweetness challenge and giveaways.
Sweeten Up
If you could use a little sweetening up at this time of year, try hiding a few guilt-free Werther's Original Sugar Free candies in your pocket or between the pages of a book.
You can find Werther's Original Sugar Free candies nationwide at your favorite retailers. They're the perfect little treat—simple and sweet, just like your greatest moments should be.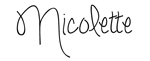 *Werther's Original Sugar Free sponsored this post. All opinions and tendencies to hide my candies are, of course, my own.
*Photography credit: the lovely Cristi Dame