Are any of you hosting this years' Halloween bash? What are you going to make?! That is always the big question! I always get so nervous thinking of what I can serve that is both easy (of course), and creative. I'm not really a huge fan of the gory, blood and guts themed food. I'm weak sauce and lose my appetite easily. 😉 So I take the cutesy scary approach. Here are just a few ideas:
BOOtiful Ghost Cake
This cake is inspired by my lovely friend Martha Stewart. 😉 She's a genius. This is my amateur, Martha-want-to-be, version.
It is actually SO simple to put together.
For the cute ghost toppers, all you need is marshmallows. I used large and small marshmallows to create different sizes.
THE TRICK to keeping them on the cake: Use toothpicks. Stick the toothpick through the marshmallows to keep them stacked on top of each other.
Use some black cake decorating paste for the eyes (I used Wilton's sparkle gel). Next, dab the tops of the marshmallows with whipped cream and voila!
Ghoulish Grape Sparkling Cider
You've got to have something to drink, right? Sparkling cider is always a good, EASY way to go.
I dipped the rims of the glasses with edible black sugar (or glitter sprinkles). Drop a grape in to add a little "spooky" touch.
Halloween printables always add the perfect touch. I burned the edges of these tags to give them more of a "creepy" look.
Caramel Apples
Don't these look delicious! Add caramel and chocolate toppings and dribble them all over the apples. You can't have a Halloween party without caramel apples. It's against the rules. 😉
Creepy Crawly Cupcakes
Nope, I didn't forget the cupcakes! The spider-webs are super easy to create. I used the Wilton's sparkle cake gel again. You can see a cute tutorial of how to make the webs using circles and a toothpick here.
You don't even need to step in the kitchen to have spooky party snacks. Just use your imagination and come up with "Halloweenish" names for everyday candy.
This is just a jar of green skittles…and a spider.
I used Reese's for 'Dracula Droppings'.
Mummified Oreo's
Do you remember Shelley's awesome chocolate covered oreo tutorial? These mummies make the perfect party food.
Or, attach them to a thank-you tag to give as party favors.
See! There's nothing to it. Hopefully I helped get those creative juices flowin'. What kinds of things do you love to make for Halloween? I wish I could come to all of your house's and taste your great food! I just love this time of year!
I hope you all have a spooktacular Halloween!
–
{Halloween printables c/o Tomkat Studio. You can find the glam collection HERE.}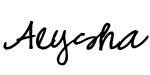 {We're linking this cute party to these cute parties!}