Just a few weeks ago, we took the kids to an amusement park.  While waiting for them to finish their ride, I watched the following scene unfold next to me.
____________
A mother and father held their toddler, talking to friends and laughing.
"Listen to this…this is hilarious.  Johnny, what do you say when you spill your milk?
"!#@*" shouts the boy, beaming.  Everyone laughs uproariously.  The boy's grin widens when he realizes he's done something funny.  "!#@*" he yells again smiling with pride at a job well done.  The adults laugh again, with coos of, "Oh, that's so cute!"  
!#@*…!#@*…!#@*, sings the boy and I'm grimacing because hearing that word come out of a tiny child is sending pin pricks up my spine.
____________
Fast forward to just yesterday, when my five-year-old came home from Kindergarten, his eyes shining with the excitement of learning.  We sat down criss-cross-applesauce and I Oohed and Ahhed as he told me a five-year-old's Spark Notes version of his day.  And then…
"Mom, what does *%@! mean?"
"What?" not sure I heard him correctly because of a slight speech difficulty.
"What does *%@! mean?"  Oh yes, I heard him correctly.
"Where did you hear that buddy?" I asked, trying to sound nonchalant.
"So-and-so at school said it and the teacher said we don't say *%@! in the classroom."
Again, pin pricks up my spine.
Is Swearing Cute?
To parents of small, impressionable children…are swear words coming out of their tiny mouths cute?  Do a YouTube search and you'll find plenty of videos like
"Funny Kid Swearing" with comments like "Aww, this is so cute."  I have an incredibly difficult time finding the humor in it.  To think of my babies, being placed in my arms as pure as freshly fallen snow, growing up with only thoughts of butterflies and bumblebees on their minds…to think of such ugly words coming out of their mouths makes me all sorts of sad.
Sounding presumptuous or holier-than-thou is completely not my intention—I'm simply offering one point of view.  I grew up in a household that didn't swear.  I have never heard my father swear.  Not even when he dropped a log on his foot (He did yell "Pig-dog!" though.)  My mom never spoke a profane word to my knowledge.  Now that I think about it, even being incredibly close to grandparents, aunts, uncles, and about 3 dozen cousins…no one really swore.  It just wasn't part of my upbringing.
Have I ever swore?  Of course.  No one is perfect.  When I drop a butterknife on my big toe, you better believe I'm screaming something profane in my head.  But if the kids are around…I close my mouth and let that word implode with only air sqeaking out like a deflating balloon.  Maybe I should give "PIG-DOG!" a try.
It makes me curious…how common is swearing in the averaged household?  Do you swear in your home?  Do you allow your kids to swear?
Let Them Be Innocent
I remember in grade school the first person who taught me how to flip the bird.  How can this be bad?  I thought, It's just a finger.  Kids are so innocent that their minds cannot comprehend profanity.  There is no line partitioning good and bad.
If I may offer one point of view, or perchance one wish: let them be innocent for as long as possible.  Please let them be pure, with thoughts of daisies and dump trucks on their mind.  The world's influence will creep in soon enough.  It's much cuter to see a child beaming with pride because they just did a somersault for the first time than because they spoke a profane word they don't understand.
As a high school teacher, I heard it all.  I saw it all, written on a desktop.  The funny thing was, the kids getting scholarships and Ivy League acceptance letters at the end of the year weren't the ones spewing profanities or drawing phallic symbols on desks.
Swearing is not the worst thing in the world.  Your kid will not be doomed to a cell with a tattooed bunkmate named Machete Mike.  On the other hand, I've never heard any president of the United States utter a swear word in a speeches, nor a medical professional let loose a string of curse words.  And I can't fathom Mother Theresa cursing like a sailor.
Kids will mimic what they see.  From TV, movies, other kids, and especially mom and dad.  Parents, we're not perfect…dang, not even close.  But if we can control what we say and how we say it, then maybe we can make a big difference in what our kids become.
So the next time you jam your finger, or milk cascades over the countertops, think about giving "Pig-Dog!" a try…it's kind of satisfying.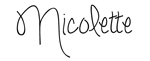 We've got some great parenting insights and inspiration from our team members. Have you checked out these posts?