As we approach another holiday season, in a world with so much turmoil, busyness, and confusion, let us remember that we are each human beings. Human kindness is the the most simple of gifts we can all give each other. Here are six inspiring true stories of holiday miracles brought about by the hands of ordinary people like you and me.
6 Real Life Holiday Miracles That Will Make You Believe in Human Kindness
1. Little girl's balloon message finds secret Santa
When little five-year-old Helen from Auburn, Washington released a balloon in the air containing her humble Christmas list, she thought it was going to the North Pole. She hoped it would reach Santa. Her wish list consisted of a doll, some clothes, and a pair of shoes—all of which would be a financial burden on her struggling family.
Almost 700 miles away, Julie Sanders and her son discovered a scrap of paper on the ground of their California ranch. Although the letter was written in Spanish, they could make out a few words and discovered that it was a wish list.
"The fact that she asked for a doll, some pants, boots, and nothing materialistic, I just knew it was a family in need," Julie told ABC news. She wanted to make sure there was something under the tree for Helen on Christmas morning, so Julie went shopping. She wrapped up a few toys and outfits and addressed a special package from Santa to Helen. Although the Sanders know what it's like to struggle themselves, they made a Christmas miracle happen for one sweet little girl.
2. Tiny house delivered to homeless mom just in time for Christmas
In 2015, Francesca Murray used to work as a business analyst for ICBH insurance, but one hardship after another found her living in a shelter with her daughter. Although on hard times herself, Francesca learned of a man dealing with stomach cancer who needed someone to cook for him during his illness. Francesca did this gladly without getting paid.
The man was so moved by Francesca's gift that he decided to pay it forward in a big way. He wanted to build a tiny solar-powered house for Francesca and her daughter to live in, but he needed to raise $25,000 in order to do this. so he put it out there for ordinary people to help. Donations poured in, but they were still $4,455 short.
One man even gave his last dollar to help, "That's my last dollar in my account. But I know what it's like to stay in a shelter…I can't imagine what it would be like for a child,"
This small donation inspired an anonymous donor to step out of their comfort zone. This individual donated the last $4,500 the charity needed to buy Francesca and her daughter a house. A message left by this anonymous donor is one that can inspire all of us this holiday season:
I felt inspired by that man who gave his last dollar. He gave 100%. My donation isn't my %100, but it's pushing my comfort zone. Generosity is contagious."
3. Fender bender miracle
One woman's pricey fender-bender turned into an unexpected miracle. With just weeks before Christmas, single mom Kim Kerswell accidentally rear-ended Serene Borr in the Panera Bread parking lot where Kerswell worked. Borr could tell she was stressed out.
As they exchanged information, Borr realized this was a woman struggling to make ends meet, raising two kids on her own. Instead of getting angry, Borr enlisted friends to help purchase gifts, groceries, gift cards, toys, and clothes for the Kerswell family. The two built an unexpected friendship that would last a lifetime. 
4. The hug shared around the world
In a photo that went viral after a rally on November 25, 2014, a tearful 12-year-old African American hugs a Portland Police Sargent. Among a demonstration where tensions were running high, Sgt. Bret Barnum noticed a young man with tears in his eyes holding up a sign among the angry crowd that said "Free Hugs."
This image and story will move you to tears and is the perfect reminder that rather than Republicans or Democrats and African Americans or Caucasian, we are all human beings.
5. The bucket list baby
When Jenna Gassew and Dan Haley found out that their baby would be born without parts of his brain and skull and would live only a few hours after birth, they decided to make him a bucket list. In the womb, Shane Michael Haley traveled from the Jersey Shore to Times Square seeing sights like the Philadelphia Phillies and the Empire State Building. Sights he would never see in his life.
Baby Shane was born at 2:25 a.m., got to meet his entire family, be baptized, and then died peacefully in his mother's arms at 6:15 a.m.
6. First World War Christmas truce
Perhaps one of the most inspiring holiday miracles happened on Christmas in 1914 during World War I. According to a letter sent home to his relatives, Lance corporal Henderson relates the following tale.
When the soldiers woke up on Christmas Day at 4:30 a.m., they marched to the firing line but couldn't understand why the firing stopped on either side.
When we got within a quarter of a mile of the trenches we could hear both sides singing. Our men were singing carols, and as they finished one of the Germans would give a cheer.

To our surprise, as soon as we could see across the German lines, we perceived dozens of the enemy…shouting and waving for some of us to go over. Some of them could speak broken English, and were shouting: "We no shoot and no work today". We got the order not to fire unless the Germans started, and from daybreak on Christmas morning up till late on Boxing Day, not a shot was fired by either side.
***
This holiday season, may we all find the humanity in our hearts and opportunities to practice it.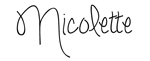 Images courtesy of Unsplash