*This post is sponsored by Orchard Valley Harvest and their yummy line of perfectly portioned Omega-3 and Antioxidant  fruit and nut mixes.
Autumn is a beautiful time of year, with the smells of harvest in the air, colorful leaves speckling the ground, and warm Saturdays days full of flag football and fall walks in your scarf and boots.
Bet when autumn transitions into winter, it can be a stressful time. With some major holidays on the horizon, it's easy to let yourself fall into planning and checklist mode. Come November, I already have a Christmas prep list higher than my oldest child. When the walls start to close in on me and my head starts aching right between my eyes, I know I need to reset.
Finding your personal zen this holiday season key to your mental and physical health and wellness. It will carry you peacefully through the hectic holidays. Here are my three favorite ways to achieve your own personal zen this fall and winter.
Holiday Zen and 3 Ways To Achieve It
1. Yoga
Yoga is one of the most focused, healing exercises out there. From its very roots, yoga offers you a way to still the natural turbulence of your thoughts and restlessness of your body. Yoga is for stressed people!
Typically, I love a good sweat when I exercise, like running or kickboxing. But when I'm feeling "off" and don't exactly know what's wrong, I turn to yoga. The calming atmosphere, the focused poses, and the challenge of testing my body's strength and flexibility immediately diffuses my stress and gives me inner clarity.
To get the most out of your yoga class, eat a small snack (not a large meal) before and after. For the perfectly portioned healthy snack, try the new Orchard Valley Harvest Wellness Mixes found at Safeway, Albertsons, and Walmart this fall. They are non-GMO and contain natural, whole nuts and dried fruits to power you through a great yoga class.
2. Get Your Antioxidants & Omega-3s
Autumn is the time of year that sicknesses start to crop up. It's hard to find your zen when you are sick with a cold, the flu, or a stomach virus. To avoid fall and winter sicknesses, bulk up on anti-oxidants and heart-healthy Omega-3s.
Antioxidants, like those found in the Orchard Valley Harvest Antioxidant Mix help flush the body of harmful free radicals and help you stay healthy.
The Orchard Valley Harvest Antioxidant Mix offers a good source of Vitamin E with a delicious blend of roasted almonds, dried cranberries, blueberries, roasted cashews, and pepitas. I know…they had me at pepitas too!
Nuts are a major provider of Omega-3 fatty acids—an essential fat that you can only get through food. Omega-3s reduce inflammation, prevent heart disease, and even protect against cancer. The Orchard Valley Harvest Omega-3 Mix provides an excellent source of Alpha Lipoic Acid (ALA) Omega-3 with 55% of the 1.6 Daily Value of ALA in a delicious blend of walnuts, dried sweetened cranberries and blueberries, almonds and pistachios.
3. Make Time for YOU
Most importantly, to achieve zen this fall, you have to find and make time for YOU. Whether it's nestling up with a good book, taking an uninterrupted bath, or hitting the hills for a hike, doing something you love–and doing it regularly–is the best way to achieve inner zen.
You can find a few of our favorite book recommendations here!
Orchard Valley Harvest Wellness Mixes for the Perfect Snack
With their handy Multi-packs that come with 8 one-ounce pouches, Orchard Valley Harvest Wellness Mixes make the perfect snack for pre-workouts, post-workouts, lunch boxes, backpacks, and purses.
Snacking on the go doesn't need to mean high in sugar and low in nutrition. You can get a seriously delicious and filling snack that is also kind to your body. For the entire Orchard Valley Harvest product line, check them out here! (The dark chocolate almonds are to die for!). You can also find them at your nearest Safeway, Albertsons, and Walmart.
Here's to happy and healthy snacking and to finding your own personal zen.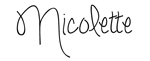 Photo Credit: Lindsay Brummer
*This is a sponsored conversation written by me on behalf of Orchard Valley Harvest. The opinions and text are all mine.
---
Disclosure: This post may contain affiliate links. This means, we may receive a small commission if you choose to purchase something from a link we post (including links to amazon.com because we are a participant in the Amazon Services LLC Associates Program. Don't worry, it won't cost you anything. This small percentage just helps us keep the power on and the Diet Coke stocked. We appreciate your support!