This year we've been partnering with Pull-Ups Training Pants to share some really helpful potty training tips. After potty training three kids and currently on my fourth, I've finally learned that potty training doesn't have to be daunting—it can be fun!
Here are some of the potty training topics we've covered!
Now with a new year on the horizon, I am still potty training my youngest, but that's okay. Each child potty trains differently and in his or her own unique time.
Many parents decide to wait until after the holidays to start potty training when the craziness dies down and families are looking to hunker down and finally get started. So, if your little one is showing signs of readiness and your 2018 resolution is to potty train, here are some valuable tips and tricks I've learned to make potty training a success!
Tips and Tricks for Gearing up for Potty Training in the New Year
1. Choose a date to start and then stick to it!
Much like any New Year's resolution you make, my biggest tip is to choose a date to start potty training and then stick to it. If your little one is ready, by all means make potty training official! Circle a date on the calendar and when that date comes, it's go time! When it comes to potty training, I've found it easiest when I commit 100% to it.
2. Have everything ready for that day.
If you want potty training to start out on the right track in the new year—be prepared. After you set a day to start, make sure you have everything you need for potty training success. Here's a helpful little list:
Ditch the diapers for good. I've tricked myself into procrastinating by saying, "I'll just use up this pack first." Nope. Donate your unused diapers to a women's shelter or diaper bank and then pick up some Pull-Ups Training Pants. Pull-Ups have been incredibly helpful in all my potty training experiences. They provide my youngest with independence and the look and feel of underwear. I keep extra Pull-Ups in the bathroom when we're potty training at home and also in my purse when we're potty training on the go.
A special potty. Each of my children have loved shopping for a special potty that is all their own. It makes potty training fun for them! This time around, we decorated the new potty with the stickers that come in each package of Pull-Ups Training Pants.
Potty training themed books. Check your local library for potty training themed books that you and your little one can read together. Also, check out how to create your child's own "My Potty Book" at Pull-Ups.com.
3. Family teamwork!
Believe me, potty training is much more successful when the whole family works together. Potty training is a huge milestone and when the entire family celebrates even the smallest successes together (like that first pee or poop in the potty), potty training becomes a positive experience!
Siblings can model going potty and offer high fives to your little potty trainer. Mom and dad can make a big deal of the process. It's even fun to call grandma and grandpa and get them in on the potty training journey. Your little one will love showing off their potty progress to the whole family!
5. Use incentives and resources to make potty training fun.
Incentives are a must in potty training, and they're a great way to keep your little one engaged. You can gear up for potty training in the new year by having some of these fun incentives ready!
A little jar of treats to reward those little successes.
 A sticker chart like these cute Pull-Ups Potty Training Sticker Charts that you can print off right now with Minnie and Mickey on them! And these packs of Pull-Ups come with a set of stickers you can use.
Get a call from their favorite character!Pull-Ups.com At your little potty trainer can get a call from one of their favorite characters that makes getting started with potty training so much fun. It's a great way to help you start on the right foot with their words of encouragement.
Games. Games make everything more fun and let your little potty trainer know that the whole journey doesn't have to be so serious!! Check out the Top 5 Potty Training Games for Toddlers!
6. Keep a good attitude.
When it comes to potty training, don't worry so dang much. As a seasoned mom who's done this three times already, I promise you that everything will turn out okay! Keep a good attitude, even through the accidents and slip-ups. Your positive attitude will influence your little one and help him or her have a good potty training experience. Pretty soon she'll be tackling Kindergarten, joining the soccer team, and tossing that cap and gown up in the air.
And to think—all that independence started with you helping her learn to tackle the potty. Good luck potty training in the new year!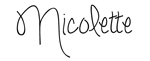 *Thank you to Pull-Ups Training Pants for sponsoring this post!