*Thank you to My M&M'S for sponsoring this post and for helping make our family reunion so much fun! Make sure to get your 25% off deal below! While this was a sponsored opportunity, all content and opinions are my own.
—
Family is the driving force behind everything we do. As parents, we'll do just about anything to make memories with our families. We'll go to great lengths just to see their faces light up. We'd climb mountains and cross oceans just to see them smile.
For six months, we've had this epic family reunion to the mountains planned. For six months, five families have planned, saved, and sacrificed to make sure every single person was present and that everyone had fun.

Some flew across the entire country with five small children, four giant bags, three over-sized car seats and two lengthy lay-overs. They filled baby bottles in bathroom sinks, told stories and sang songs to keep everyone happy on the day-long flight, and didn't even complain when they finally showed up smelling like sour milk.
Some gave up a month's income to pay for a beautiful rental cabin big enough to fit 31 people.
Someone spent days dusting off the old ski boat, fixing it up, and making sure it was ready to take the kids for a spin around the lake.
Someone spent days preparing a grandma store where the kids could earn prizes for their "secret cousins."
Someone bought matching t-shirts for all the girls to wear.
Someone went to the special effort to make personalized My M&M'S with a picture of grandma and grandpa ON the M&M'S, along with the names of every single cousin for some individual attention and some big time family fun.


We all wrangled 19 kids under the age of 9, packed mountains of food, clothes, and diapers, and endured bumper-to-bumper traffic to get up to that cabin in the mountains. Why?
Family.
Family is the reason we do everything we do and we are so thrilled to tell you about My M&M'S, your favorite candies that are bringing families together in fun and friendship through some extra special personalization.
My M&M'S offers personalized favors and gifts that are just as unique as your family. You can design your very own M&M'S!  Choose from 25 different colors, add images (like personal photographs), add clip art, and even text!
 My M&Ms are perfect for your parties, showers, weddings, DIY projects, and…family reunions!
When a super cool aunt showed up to our family reunion with several big bags of My M&M'S, the crowd went wild! Our reunion went from cool to electric as cousins went in for group hugs and dove into bowls of My M&M'S, searching for their own names.
"Wow, I found grandma and grandpa's picture on one!" someone yelled. "Sophie, I found your name…Jack, here's yours!" They all immediately bonded over one simple goodness—chocolate.
We couldn't let the fun end there, so we put together a little game of "Get To Know You Ball" with My M&M'S!
How To Play Get To Know You Ball
---
1.Take a large toy ball such as a beach ball or the one pictured above.
2.Write 30-40 get-to-know-you type questions in various spots all over the ball. Some examples:
What would you do if you had $10,000?
What's a food you'll never try and why?
What's a job you'd never like to have and why?
Name three things that make you happy.
3. Next, get in a large circle and take turns tossing the ball to someone in the circle. That person answers the question his or her thumb lands on.
You could stop there and just have fun learning more about each other, or…you could take it to the next level like we did!

4. Once everyone has had a turn answering a question, an adult passes out a handful of personalized My M&M'S to each person in the circle. A second adult then asks questions to see how well participants remember the answers given in the game. For example, "Whose dream house would include a pool with girls tanning by it?" Participants then have to look through their pile of My M&M'S until they locate the name of that person.
Once they locate the name, they hold the M&M up high and if they are right, they get to eat it!
We used My M&M'S to bring our family closer together. Like I said, we'll do just about anything to get lots of smiles.
Want a sweet deal on your own personalized My M&M'S? You're in luck! Score 25% off My M&M'S through September 1, 2016 when you click here and use the code HOWDOESSHE! They'll be perfect for your upcoming family reunion, block party, baby shower, bridal shower, or back to school bash!
Check out all of the cool possibilities you can put on M&M'S here!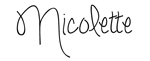 —
*This post was sponsored by My M&M'S.