It has taken the world by storm, and now has more users than Twitter. That's like a bazillion. The new Pokemon GO game app seems like a great idea. It seems like amazing fun. Basically, your favorite Pokemon buddies are roaming planet Earth and it's up to you and your kids to find them. The game superimposes the image of a Pokemon onto the image of your real life surroundings via your smartphone or tablet screen. Users lace up their sneakers and hit the streets (yeah, you literally walk around your neighborhood) in search of Pokemon.
But that encourages exercise, you say? Yes, the idea behind the game is fantastic. But since its recent release, users, parents, and even police have begun warning of the dangers involved with Pokemon GO, and some are pretty darn scary. So if you or your children plan on playing Pokemon GO, make sure you know about these 5 reasons the game might actually send you running in the opposite direction.
5 Scary Reasons Pokemon GO Should Send You Running
---
 1. It accesses 
very

personal information.

In signing up for the game—parents beware, your kids may download this game without your knowledge—Pokemon GO now has full access to your Google account. This means the game can access your search history, personal information, photos, location, and everything in Google Drive.

This also means the app and its creators can read your email inbox and Google calendar and can even modify it. Yikes!

If you have signed up for the game, read this article on how to revoke access to your personal information.
2. Pokemon GO puts your kids at risk of pedophiles.
The game leads players to public places, and sometimes isolated places where Pokemon then appear. If children are playing the game, there is the potential of pedophiles using the "luring" feature of the game for sinister reasons.
One woman conducted an experiment where she posted a "lure" to see how many game players showed up at her designated spot. Within just a few moments, several children appeared, most sans adults.
The enticement of finding Pokemon causes kids to throw away their stranger danger sense.
3. Victims are lured to isolated areas.
Because anyone can post a lure, innocent gamers are being drawn to isolated areas and then robbed, or worse.
Just days ago, a teenaged girl was trying to find a "water Pokemon" near the river and nearly stumbled on a dead body. In St. Louis, four teens used the game to rob players by luring them to their location. The app "lures" people to certain areas to hunt down imaginary monsters and could be used to lead users to areas where they could become victims.
Basically, if you or your children are playing the game, police warn to be careful. Only go to places that are public, populated, and safe. Never go to isolated areas, never play in the dark, and never go by yourself.
4. The game causes physical injuries.
As dumb as it sounds, kids and adults alike are so enraptured in Pokemon GO that they are running into poles, benches, buildings and potholes. Injuries such as broken legs, bruised shins, and twisted ankles have already been reported because players are glued into their screens while chasing Pokemon. Seriously!
Pedestrians have reportedly been struck by vehicles while playing the game, and some gamers are taking big risks by using the app while driving. Tsk, tsk.
Be careful out there folks.
5. Judgement flies out the window.
While the game is tons of fun and wildly addicting, it is forming a dirty habit—all judgement flies out the window. When playing Pokemon GO, you're so glued to your phone, you ignore stranger danger, wander into harm's way, risk innocent lives if you play while driving, and look like an idiot running into a brick wall. Come on people…it's not even real.
So to sum it up, if you plan on playing Pokemon GO, or letting your kids join the mass craze, just be careful. Use that old noggin and remember the common sense that has served you so well. Oh, and watch out for walls.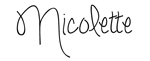 If you've got kiddos with a little extra energy, try these helpful tips on turning their hyperactivity into productivity!