*This post is sponsored, but it's no secret that we are huge QVC fans around here.
—
Just the other night as my husband and I were sitting down on the back patio, watching the kids dig in the sand box and the sun set below our Idaho mountains, I sighed and said, "We really need a hammock."
I could just imagine myself swaying gently in the breeze with a good book in one hand and a cold drink in the other. From there, I started dreaming about the makeover I would give our sparse little patio if I could have free reign on the credit card and the creative green light to just GO.
One of my girlfriends recently redecorated her back patio and I fell in love with her stylish outdoor furniture and of course had to know where she found it. "QVC," she replied.
"Like the TV shopping channel?" I asked her, remembering how my grandma always had QVC shopping in the background when we'd sit at her kitchen table playing Uno together.
Actually, QVC online is even greater than TV shopping! It has been the greatest discovery of my summer! They have thousands of high quality, stylish items at the touch of your fingertips, all shipped right to your front door. And with very reasonably priced outdoor furniture and accessories, QVC is for real people, real lives, and real back patios like mine.
And as you can see, mine needed a lot of help.
Kind of boring, not a lot of design going on, and not a ton of a space to work with. I liked the dark brown wicker chairs that I had to begin with but it needed…more. More color, more design, more entertaining appeal. QVC had exactly what I needed in that department.
I didn't waste a second getting online and perusing through the perfect items for my modest little back patio. QVC has an entire Outdoor Living section where you can find gorgeous benches, picnic tables, outdoor rugs, and guess what…hammocks! Really, you'll be able to find items you love within a budget you love too. Take a peek here for great ideas and new discoveries that could fit into your real life space!
1. Add one new piece of furniture.
My eyes first landed on an amazing dark brown wicker glass top coffee table to match my chairs! Amazing! It fits perfectly with the chairs and now we can actually put food and drinks down and eat outside.
2. Add a colorful rug.
Then I spotted this gorgeous outdoor rug. I cannot tell you how much my back patio benefitted from that one simple makeover solution. No more ketchup and mustard stained pavement! Check out all of QVC's outdoor rugs  and see how quickly that one item will transform the mood of your space.
3. Light it up with an impressive lantern.
Next, the Luminara lantern. I've been wanting one ever since Shelley raved all about them here. Let me tell you from personal experience now that I have one of my very own—they are gorgeous. Truly stunning. Larger than I thought and a real centerpiece for your outdoor decor. Check out my live Facebook video later today where I'll show you the Luminara lantern and all other amazing QVC items from my back patio up close and personal.
I love outdoor entertaining and am constantly inviting friends and family over for backyard barbecues, birthdays, and parties. I've always wanted a rolling cart that was both cute and functional, something I could place drinks, food, and dishes on. Well, I found the perfect cart on QVC! My husband thinks I'm a dork, but it's one of my all-time favorite items! If you like entertaining like me, you'll totally appreciate it.
It sits perfectly by the grill where I can place sizzling steaks and I can roll it back and forth from the kitchen to keep guests' ice cold lemonade topped off.

5. Spruce up your space with plants.
Next, my perfect herb garden. I love to cook, especially with fresh herbs. I've always wanted a cute little herb garden right outside my kitchen door where I could quickly go snip fresh basil for lemon pepper pasta or cilantro to top off blackened Baja tacos.
This Bernini garden planter with fountain is my dream come true. It's beautiful, self waters (which is an amazing high point for me since I always forget to water my plants), and the soothing trickling adds a nice ambience on a warm summer night.
6. Add a WOW factor.
You know I'm saving the best for last, right? My DREAM hammock…I found it!
Oh guys, it is perfection. Soft enough to drift to sleep on, beautiful enough to showcase in your yard, and the stand makes it perfect for anyone to own. You don't have to drill, hammer, or screw anything into your walls or ceilings. It is my tiny piece of heaven on earth. My kids just kinda sorta love it too.
My backyard has become a haven for my little family. It's the place we congregate every night after dinner to connect and wind down in the cool summer air. When friends come over, they rave about the transformation. They can't believe everything I found on QVC Outdoor Living.
You can discover unique pieces for your real life space at QVC.com too, where everything is meant for real people with real homes and real budgets.
I love my new back patio and was amazed at the total mood transformation that just a few unique items added. I know you'll love what you find at QVC, too! Happy shopping!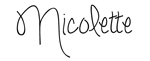 —
*This is a sponsored post. It's no secret we are huge QVC fans around here.