Thank you to our friends at UpWest for sponsoring this post. Summer is in full swing and these are some favorite outfits to wear to the pool or beach!
Pool season is here and you don't need to pull my arm to get me to the nearest beach, lake, or pool. I love the water and I love summer, especially summer clothes. Rompers, shorts, tanks, cool tees…it's what I wear all day every day. UpWest has some of my favorite summer clothes because they're so light, airy, and just cool. If you're looking for some fun and easy pieces to adventure in this summer, here are some of my faves.
(P.S. I just tried my first "cheeky" swimsuit and below are my thoughts…"
9 Favorite Swimsuits and Outfits To Wear Poolside
*Get in on the fun summer sale going on right now, including swimwear and poolside outfits!
I love the trend right now that one-piece swimsuits are acting as body suits. This makes it easy to transition from home to pool and home again. I'll even throw on a light cardigan and head to the store afterward to grab a few things for dinner. If you're looking for a one-piece that is super sleek and chic, this One-Piece Henley swimsuit from UpWest is the one.
It was my very first "cheeky" swimsuit and I was initially self conscious until I realized…they're not as scary as we think they are!
1. One Piece Henley Swimsuit
The Henley swimsuit is SO hot right now! And it really is so cute. It's the same cut as your favorite Henley, now in swimsuit format and it's just genius. I got the black one above, but it also comes in a lovely blue stripe.
I recommend sizing down on this one. And this is a pretty high-cut suit in the back, so own it! This was my first high cut swimsuit and it wasn't nearly as scary as I thought it was going to be!
And the backside…
Nothing crazy. But that high cut DOES take some getting used to. And if you have a coverup handy (like that gorgeous lightweight cardigan below), you can totally pull it off.
UpWest swimsuits have been price-slashed, so check them out!
2. Organic Cotton Swim Coverup
I love this light-as-air coverup. It's part robe, part feminine kimono and it's perfect for the pool, beach, or a romantic couple's vacation. Grab one while it's in stock and you'll wear it for seasons to come. (I'm still wearing my favorite comfy UpWest items from seasons ago, like those denim wide leg bottoms in the photo above.)
3. Lightweight Cardigan
The crocheted look is so popular right now and summer layering has never been more boho-chic. There are so many times I've looked through my closet for something like this lightweight cardigan to throw on over a swimsuit, tank, or summer dress. I love the mudslide color too! This is going to be a tough choice.
4. Go-To Tank Dress
What a sleek dress to wear poolside this summer! I love the sportiness of the tank and the subtle slit in the side. You could also wear this to a summer concert and look a little bit country or a little bit rock and roll. Size down if you like a more fitted look.
5. Hemp Jumpsuit
How cool is this jumpsuit? It would double perfectly as a unique swimsuit coverup or a chic fashion statement for a day or night on the town. And it's part of UpWest's summer sale going on right now! (This piece is kind of like the UpWest pants that I own and love, but in jumper form.)
6. The Perfect Beach Pant
Oh my goodness, I'm in love with this flowing beach pant. These would have been perfect for our trip to the Oregon Coast last year. Picture them flowing in the breeze as you walk along the beach picking up shells. So comfortable, so cool, so easy. Put them on over your swimsuit for a simple yet chic summer outfit.
7. Washable Satin Lounge Romper
Again, another cool alternative for a swim coverup. This Satin Lounge Romper can easily take you from the pool to reading your favorite book on the back porch swing. And it's washable satin which makes it so nice to care for without the hassle of dry cleaning.
8. Plisse Maxi Dress
Here's another pretty summer dress for you. This one would be so lovely for family beach photos! It's light, breezy, and just made to be barefoot in.
9. Plisse Tie Shoulder Sundress
Last but certainly not least on my list of favorite poolside outfits…this lovely Plisse sundress might just be at the top of my list. It's so easy to toss on over a swimsuit and comfy enough that you could wear it all day long. Don't miss this one!
And that's not all. UpWest clothes were made for days by the pool, or a hike in the mountains, or a leisurely walk on the beach. Get in on all the summer promos going on at UpWest and see for yourself how heavenly soft and ultra cool these clothes are! They just may become your favorite outfits.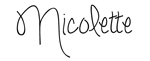 You might also like:
12 Soft Clothes You'll Want To Wear Every Day This Summer