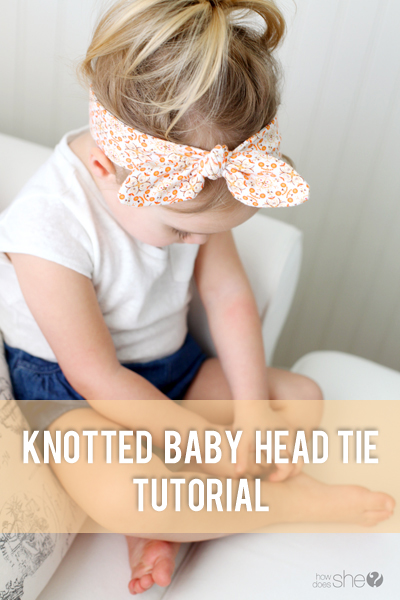 A knotted baby headband is such a cute accessory for your baby girl. I am sure you have all seen these cute knotted headbands that seem to be the latest style trend for little girls! I was dying to get my hands on some and decided to try my hand at pattern making and creating them on my own! This turned out to be such an easy little sewing project so I had to share these knot headbands with all of you ladies! These DIY headbands are so cute for babies up to adults! With a few extra minutes you will have a whole stash of new accessories to add to your little one's wardrobe!
DIY Knotted Baby Headband Tutorial
Supplies:
Old Tee Shirt or Knit Fabric
Sewing supplies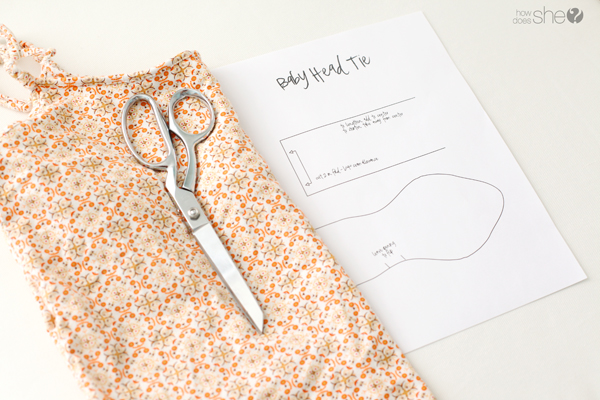 Start out by printing THIS Free Pattern and then cut it out and tape the two pieces together! You don't need much fabric or time for this.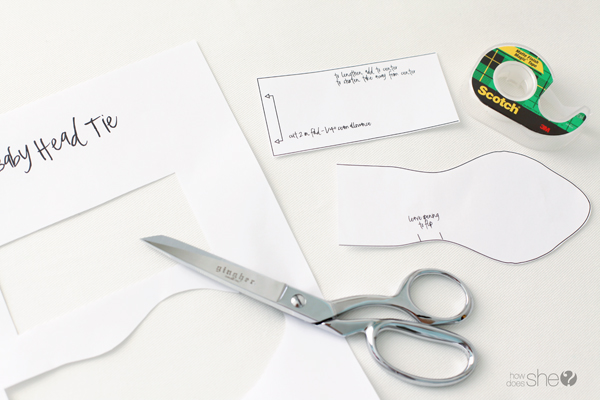 I like to use old tee shirts for this project, I can go to the thrift store and find so many cute patterned tee shirts for a dollar! You can use fabric flowers if you want. But this one is a twist headband which is relatively easy. You can also purchase knit fabric and it will work just the same. If you are using a tee shirt you will want to make sure the side seam of the shirt is smoothed out and perfectly straight, then place the pattern on the folded seam. If you are using fabric fold in half and place the pattern on the fold. To make cute little headbands follow the free tutorials here.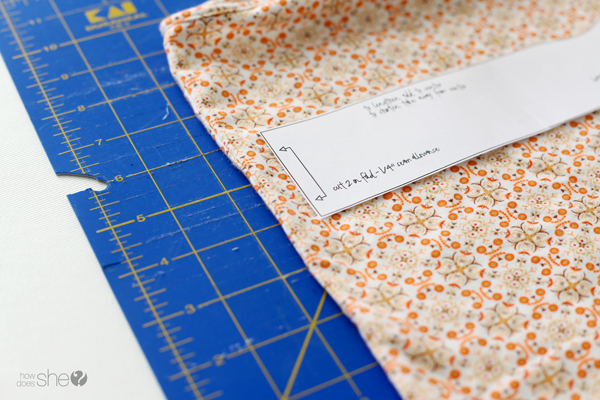 Cut two pieces using the pattern.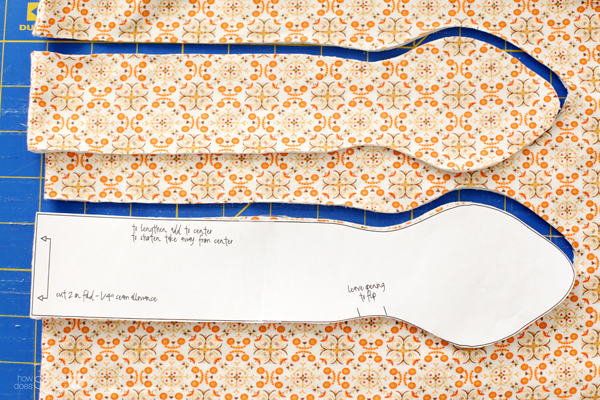 Next, unfold the pieces and lay them out.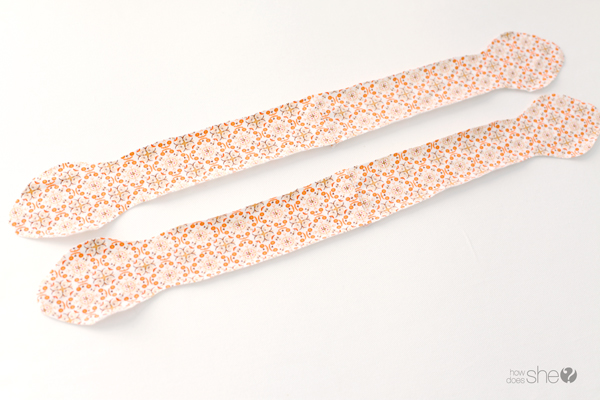 Then, place one piece on top of the other with right sides facing each other.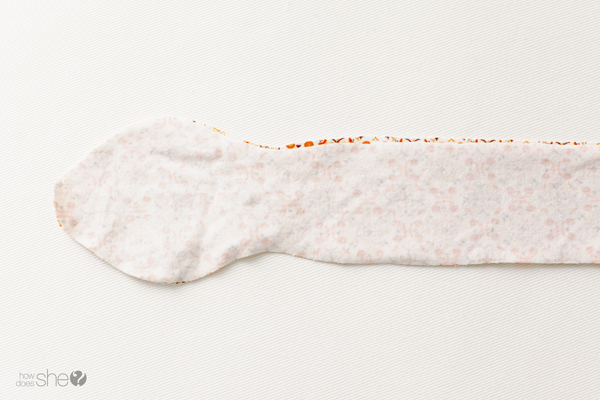 Using a sewing machine, zig zag stitch at 1/4 inch around the headband pieces. Make sure to back stitch and leave about a 1/2 – 3/4 inch opening to turn the headband right side out. The pattern has marked where this opening should be.

The opening should be just in the curve before the bubbled end of the headband.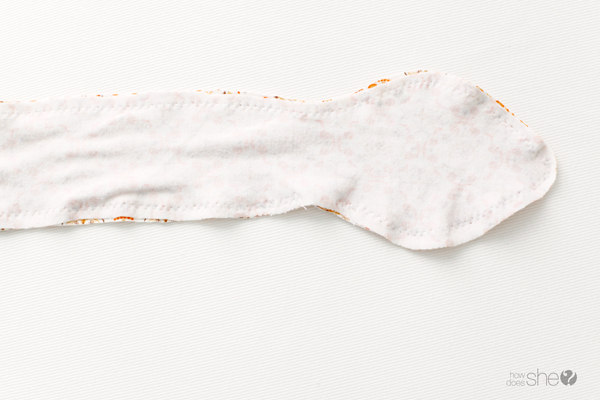 Finally, turn the headband right side out through the small opening you left.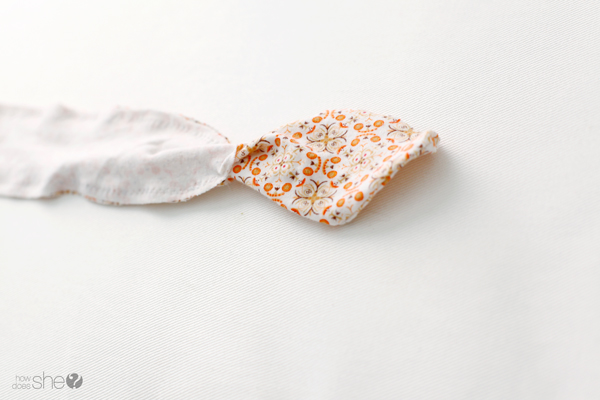 It should look something like this! You don't need to worry about closing the small opening you used for turning the headband. It is placed just right so that it ends up in the knot and no one will ever know there is a tiny hole! Now trust me on this… pressing the headband will make ALL the difference in how it looks in the end.
Shape the headband and pull all the seams to the edge. Press with an iron and you will not believe the difference it makes!
Crisp and Smooth and not at all lumpy or bunched up!
Next, tie the headband into a knot using the indents before the bubbled end as your guide for where to place the knot.
And there you have it! A darling knotted baby headband that probably only took you 10 minutes to whip out!
This knotted baby headband is such a fun little project to add a little something to your baby's wardrobe! Find some cute fabric or cute shirts to cut up and you will have a handful of new accessories in minutes!
A quick little side note if you find you want to make a smaller or larger knot headband than this pattern allows for you would simply add a little length or take away a little length from the "fold line of the pattern! Simple! This beautiful easy headband is a perfect gift for newborn babies.

P.S.  See this other great DIY Fabric Head tie post for even more details. Thanks!