*If you only read one thing this week, please make it this. We've partnered with AT&T to bring you the It Can Wait campaign that reminds us all that distracted driving is never ok. Take the 21-Day pledge now!
Not far from where I grew up, there was a terrible accident that rocked our small community. 21-year-old McNeil was driving a tractor back to the pumpkin patch he started with his cousin to earn money for college. In Idaho, it is a common sight (and completely legal) to see tractors driving down the freeway. Our small farming towns often require farmers to transfer tractors from field to field.
Before he left at 4:05 pm, McNeil posted one last Snapchat of himself and a spirited "YeeHaw!" in that tractor that could only top out at 27mph. That was the last time friends and family saw him alive.
At 4:21 pm, McNeil's tractor was violently struck from behind by a semi-truck, killing him at the scene. Photographs of McNeil's handsome face flooded the news. It was a face you'd double-take just to catch a rebound of his big, welcoming grin. You could imagine his future through perfect Instagram posts like McNeil bowling with college buddies, McNeil kneeling beside a pretty girl in a white dress, and eventually, McNeil leaning over to kiss his first newborn baby.
Sadly those photographs will never happen. All because of texting while driving.
With the family's permission, I share a just a little bit of McNeil's story, written by his sister ShaLyse:
Yesterday I saw the official police report on McNeil's accident. It was 28 pages long. Many of them consisted of the cellphone records of the driver of the semi-truck that rear-ended him. It was surreal to read down the time-marked log of the driver's phone calls and mostly texts—several per minute—back and forth, back and forth, with whom I assume were between him and perhaps his girlfriend, him and his boss, him and his friends.

Reading down the paper, it felt like watching a scary movie where you know something bad is coming and you want to scream into the screen, "Look behind you!" or "Don't go in there!" or "Run!" I watched the record of SMS text messages bounce back and forth—

4:01pm (sent)
4:02pm (receieved)
4:02 (sent)
4:02 (received)
4:03 (sent)…

And so on, every. single. minute, until it got to:
4:19pm (sent)
4:19 (received)
4:19 (received)
4:20 (sent)

At this point in the log I felt my blood pressure rising.

I wanted to scream, "LOOK UP. Look up, William. Look up! Stop. Please look up."

4:21 (sent)

Then the texts abruptly stopped.

They stopped for 14 minutes.

The pause in his text message exchanges mark that sacred and tragic moment of no return. A call to police went out at 4:23.

Paramedics arrived at 4:30.

The record states: No medical care needed.

Injury: K

I consulted the key on the report.

K: Dead.

That's it. McNeil's full name, his driver's license number, his address, and "K."
***
We've all been guilty of using a phone while driving. I don't want to admit how many times I've picked my phone up while driving my kids to gymnastics or the library and thought, "I'll just check my email at this stoplight…" or "I'll just voice-command this text to my sister."
Dumb. So dumb. Even though I tell myself I'm being safe, that phone in my lap or my hand is still a distraction. No text, no email, no phone call could ever be more important than the safely of my children, or in McNeil's case, of other people's children.
It Can Wait
AT&T, a company we've loved working with to make #HappyHappenings and #SpreadtheCheer is issuing an important 21-day challenge called It Can Wait.
It Can Wait means putting the phone out of sight, out of mind while driving. It means caring enough for those around us to put those phones away and drive distraction-free. It Can Wait sends a message to our passengers, to our children, and to other drivers that distracted driving is never ok. For 21 days, myself and our HowDoesShe team will take the pledge to drive sans phones.
Take the Pledge to Never Drive Distracted
We live in a digital age where we one tiny device connects us to the entire world. Our phones tell us the weather, our shopping list, and our to-do list. Our phones alert us that little Suzy has a doctor appointment in one hour and that so-and-so just posted a new photo to Facebook. Via our phones, we can text mom, order a pizza, and answer an important work email all at once.
But something so wonderful can turn disastrous in a matter of seconds when you bring all that connectivity to the driver's seat. Did you know that 95% of drivers disapprove of distracted driving, yet more than 431,000 crashes a year are caused by it?
We've all shaken our heads at other drivers with phones to their ears or in front of their eyes. Those people are the worst, right? But how many times have you told yourself, "I'll just glance at this incoming text really fast," which then leads to an awkward attempt to text a reply while glancing up every second. Crash.
No text is worth it.
The AT&T DriveMode App
To help you out, download the AT&T DriveMode App via Apple or Google Play. This app prevents distractions while driving by silencing incoming alerts and messages. The app activates with your speed reaches 15 MPH and deactivates when your speed drops below 15 MPH for 2-3 minutes. Cool!

Join the 14 Million
Join the 14 million people who've already made the It Can Wait pledge. 14 million people can make a difference; we can make a difference. Let's help raise a new generation of drivers, like our now seatbelt-friendly generation, that pledge to drive distraction free. Use the #ItCanWait for an opportunity to win a Google Cardboard or some cool It Can Wait swag.
Smart phones are great, wonderful in fact. But no phone call, no text, no Facebook update or Snapchat is so important that it can't wait until the car is stopped. Let's make a difference. Let's put our families first and put people first. The next time you get into your car behind that steering wheel, just think It Can Wait. Think of McNeil, think of your sweet babes in the back seat, and think of your family waiting for you at home.
You can read more about the It Can Wait campaign and take the pledge on the It Can Wait website. Starting now, we'll be taking the 21-day It Can Wait Challenge and posting updates on Instagram, Facebook, and Twitter using the hashtag #ItCanWait. Join along—we're all in this together! Check back in three weeks to see how our experience has gone!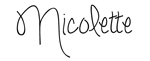 *AT&T sponsored this post.