Getting older is not easy, but sooner or later, it will happen to us all. Aging is inevitable. I've always thought it profound that we begin life the way we end it: depending upon the service of others. It all comes full circle. It's difficult seeing a parent or grandparent age, especially as physical or mental health declines. Many of us are entering an unchartered phase in life—the phase where we begin taking care of the ones that once took care of us. But how do you know the right things to do or say that can really help your aging parent or grandparent? Here are some great places to start.
23 Ways To Really Help Your Aging Parent or Grandparent
1. Visit them regularly.
Your parents and grandparents don't want stuff, they want to be with you. One of the very best things you can do to help your aging loved one is to visit them. Especially if they are living alone, it is so important to drop in regularly. Not only will you help curb loneliness, but you'll be able to monitor their situation. Sometimes it's fun to bring the kids, but sometimes too much chaos gets overwhelming and it's best to leave them home.
займ на карту мгновенно онлайн
2. Call regularly.
If visiting regularly isn't an option, call. Check in every few days or at least once a week. Even if your aging loved one is very independent, they'd still love to hear from you. A surprise phone call can really brighten a day.
3. Invite them on outing with you.
When it's not safe for a parent or grandparent to drive anymore, they feel frustrated at the loss of independence. You can help by inviting your loved one to go out with you. Provide them with an electric wheelchair in case of limited mobility. Even if it's just running errands, getting out of the house can be a welcome change and they probably have things to pick up as well.
4. Empathize with them.
Getting older comes with a whole slew of challenges like physical disability, health ailments, memory loss, lack of freedom, and the inability to do something you once loved. All of these can be extremely frustrating. Even if you don't understand them, try to empathize with them. Listening and then responding with empathy ("That sounds terrible. I can see how you'd be frustrated.") may not fix the problem, but it helps soften it. If they need additional help, try in-home health services for seniors. Get them all of the help that you can.
5. Fix something for them.
Offer a helping hand by fixing something that needs to be fixed. If you can't fix it, make the initiative to hire someone who can.
6. Locate potentially unsafe areas in their home.
While you are there, look around for any potentially hazardous areas like loose floorboards or uneven steps that could cause an accident. Make sure those areas are taken care of asap.
7. Attend doctor's visits with them.
Attending routine and specialized doctor's visits with your loved one not only shows your support, but it's a smart way to be aware of what is going on with their health. Be aware and be an advocate.
8. Help them declutter without being pushy.
Years and years on this planet equates to quite a lot of built-up stuff. Many old people could use help decluttering, but have a hard time doing it. First, it's hard knowing where to start, and second, a lot of the items we would consider "junk" hold special memories for them. Help your loved one declutter without being too pushy or intensive. Ask, Is this a treasure or a hinderance. Be patient with them through the process.
9. Recommend good books.
Reading is not only great entertainment, but it helps the mind stay agile. Help your aging parent or grandparent continue reading by recommending good books, helping them find books on tape, or by taking them to a library.
10. Update their calendar each month.
Some older individuals start feeling isolated from society or from their families. Keep your loved one's calendar up-to-date each month. Include items like birthdays, recitals, or kids' sporting events that they are welcome to join. Make them feel included and in-the-loop.
11. Help them prioritize tasks.
For the aging population, everyday tasks and to-do lists can become overwhelming. Sit down with your grandparent or parent and help them prioritize their business. Write items down and place the list in an easy-to-see, easy-to-find place.
12. Help them with shopping and meal prep.
Similarly, grocery shopping and menu planning can sometimes be too much to handle alone. If you really want to help, take your loved one grocery shopping or go for them. Take an afternoon to plan and then prepare some simple fridge and freezer meals that they can have on hand.
13. Plan a weekly event they can look forward to.
Young or old, we all enjoy events we can look forward to. Whether it's lunch with a friend or a weekend vacation, it gives us something to be excited about. Help your aging parent or grandparent plan a weekly event they can look forward to. Maybe it's bingo at the senior center, brunch with you, or a weekly class that they can happily anticipate.
14. Encourage physical activity.
Physical activity is important for everybody, but especially for older individuals. Much research has been done into the matter and physical activity in older people can help prevent disease, maintain independence, and improve quality of life (source). Encourage your loved one to make physical activity a priority. Help them join a gym, go on walks together, and help them stay active.
15. Help them get involved with other seniors.
There are so many great activities offered for seniors through local libraries, community centers, and outreach programs. An Internet search can help you find events and groups in your area that your loved one can get involved in.
16. Arrange for their yard to be maintained.
Their yard is a source of concern for many seniors. It's important to them that grass and flowers stay manicured, but many older people just can't continue maintaining their yards themselves. You can really help your aging parent or grandparent out by either putting in some work yourself or hiring the lawn maintenance out.
17. Talk to them about scams.
Seniors are a huge target for scams. Many scammers use tactics like phone calls, sweepstakes, and medical insurance scams to get at older people's money. Read up on common scams targeting seniors and then have a talk about ways to prevent them.
18. Hire a companion for them.
It's a great idea to hire a responsible individual to be a companion to your loved one. Many families hire someone they trust to check in on their parents or grandparents, drive them around to appointments and errands, read to them, cook for them, or help them exercise. It can be a great job for a niece, nephew, or grandchild.
19. Teach technology in small doses.
The world is ever-changing and that can be a bit paralyzing to those in the older generation. Introduce your aging parent or grandparent to technology in small doses. No need to spring SnapChat and hashtagging on them just yet. Start with useful services like email and paying their bills online.
20. Flood their mail box.
There's something to be said about a good old fashioned letter. Very few of us today write them, but back in our parents' and grandparents' days, letters were the main source of correspondence. You could make their week by getting the family together and flooding your loved one's mail box with hand-written notes or cards.
21. Help them discover something new.
You are never too old to stop learning. In fact, learning new things is invigorating and self-fulfilling. Introduce your aging parent or grandparent to something new like yoga or genealogy. Have them think of a bucket list of things they want to do and then work toward doing them.
This 90-year-old woman from Kenya decided to go to elementary school—an opportunity that she never had growing up. It just goes to show that you're never too old to achieve a goal.
22. Maybe a pet?
Some older people enjoy having a pet for companionship. Maybe it's right for your loved one?
23. Make a photo memory book for them.
Finally, one thing you can do that is really special is create a memory book for your aging loved one. This could include photos, stories, or memorabilia from their life that can be a great comfort. We absolutely love StoryWorth—it's a way to turn your parent's or grandparent's life into a book your family can treasure forever.
After all is said and done, the most important thing you can give your aging loved one is your time. Reminisce with them, empathize with them, and whether it's via phone call, a personal visit, or if they're tech-savvy—FaceTime, make connecting regularly a priority.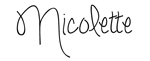 Photography by Alison Prince. Her grandparents are pretty special; you can see more adorable photos of them on Alison's Instagram page.