Ok, guys! I need to tell a little back story so you can see where the idea of the tooth fairy pillow came from.
My little girl is 5 and she's full blast 24/7. She's loud, stomps around the house, can't play hide and seek because she's too loud – get the picture? She is a LOUD child….until bedtime. Then she turns into a silent ninja. She can sneak into my room at night and get about 1 inch from my eyes before she whispers "momma!" Scares me to death!
Also, my little silent bedtime ninja is a very light sleeper. I can't even peek in her room at night without her waking. So, when she came to me last week with a wiggly tooth I thought, there's no way the tooth fairy is going to be able to get her tooth from underneath her pillow without waking up the ninja. But I was also torn because I'm a sucker for tradition. I like the idea of 'put your tooth under your pillow, then wake up to some cash from the tooth fairy'.
I decided the best way to handle this situation is to put a little twist on tradition and make her a tooth fairy pillow that hangs from her door. Genius, right?!
Tooth Fairy Pillow Craft Tutorial
I'm all about a quick, easy project and this is definitely one of those. Plus, I didn't have to leave my house for any of the supplies. And I bet you have the supplies in your house right now to make one for yourself (ahem…for your child, I mean.)
Here's what you will need:
2 7″ squares of coordinating fabric
scrap piece of fabric (about 4″ square) *optional
scrap piece of white felt
batting
 a small piece of ribbon
needle and thread
Tooth Fairy Pillow Pattern
Let's begin!
Start off with your scrap piece of white felt. This will make your tooth pocket on the pillow. The easiest way to get it symmetrical is to fold the felt in half and then draw half of a tooth. I used a disappearing ink pen but any ol' pen/pencil will do the trick.
If you want a FREE printable template for the tooth, go here.
Then cut out your drawn tooth.
You will have something that looks similar to this.
I decided I wanted to put my tooth on a scrap piece of fabric to make it stand out. This isn't a necessary step but I think it makes it prettier. 😉 I placed my tooth on the fabric and cut my scrap a little bigger than the felt tooth.
Pick up your needle and thread (I used embroidery thread) and stitch around your small fabric to attach.
Love the handmade vibe it's already giving off! Don't you?!
Now, let's sew in the tooth pocket. Start at the top right and sew all the way around your tooth until you get to the top left, then stop.
Look at that cute tooth pocket!
Next, take your ribbon and lay it out on your like this:
Pin your pillow front and back, right sides together. Also make sure you pin your ribbon into place so it doesn't move on you.
Sew all the way around your pillow, leaving about a 3″ hole to turn your pillow right side out.
Here's what it will look like after you turn it.
DIY Tooth Fairy Pillow
I let my ninja girl help me stuff the batting into the pillow – she loved being able to "make" her pillow. 😉
Stuff it until it looks like this:
Next, you will want to just stitch your pillow shut. I used an invisible stitch to do it. It gives it a cleaner look.
Annnndd, you're done! Something about making the pillow made my little girl have to pull her tooth, just so she could use the pillow. (p.s. it only took her 1 day after I made the pillow to pull her first tooth!)
And the next morning some sparkly cash was waiting on her. I highly recommend adding a little sparkle to the cash. I think it gives it that extra touch. Just spray with hair spray and toss some glitter on it. And btw, the glitter comes off easily, so no worries! Just make sure you're over a trash can before you dust it off!
Hope you enjoy making one for your own bedtime ninja! I know it's made the tooth fairy's job a lot easier at my house!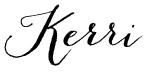 Want some more tooth fairy inspiration? You will love this MAGIC Shelley shared.
And don't forget our FREE Tooth Fairy Invoice printable..adorable.