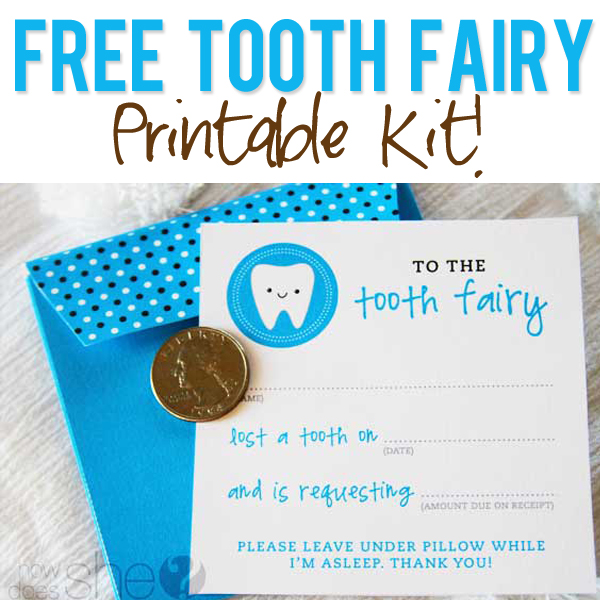 I love that tooth fairy.
What is not to love?
She is little and sparkly and she takes gross things away and leaves money its place. But I have heard that sometimes she has a hard time finding those little teeth buried under restless children's pillows without waking them up….so I have heard. Well, NO MORE!
Enter… the tooth fairy.
Did you spot her? Or maybe she looks like this…
Either way, you are both going to love our new FREE tooth fairy printables! The little note (invoice) you can have your child fill out and then slip it in the envelope with the missing tooth. I think it will be fun to keep the little notes for a keepsake. It will also help you record when all those teeth go missing and be fun to look back and see how your child's handwriting changes.
Chickabug did it again. I don't know how we are so lucky to have her creative designs on our blog, but we LOVE it! And we love her. Chickabug is so wonderful to work with – if you haven't ordered anything from her yet, it is about time. You will be glad you did!
These tooth fairy invoices and envelopes are super simple to put together. Just cut…
Fold and glue. No more searching –  just  a tidy little tooth for a generous quarter. That is all I got anyway. My kids' tooth fairy is a little more generous, not much… but a little. 😉
OR if you prefer the material version, it is VERY simple as well.
1. Cut out the pattern and your material…
2. Heat and bond the tooth to the front…
3. Sew a little ribbon for a closure (optional)
4. Sew on a button (optional).
5. Sew 1 straight line up each side.
6. Done. Front…
back…
Now I just need to find someone to lose some teeth. 🙂
Where are ALL of your FREE printables?! If you are a HowDoesShe email subscriber, they are already in your inbox. If you aren't an email subscriber, join us! The printables (along with all of our other FREE printable sets) will automatically be sent to you once you've subscribed.
We send an e-mail once a week updating you on our creative posts. Don't worry, we treat our e-mail subscribers right. We pinky promise to never EVER sell your e-mail address.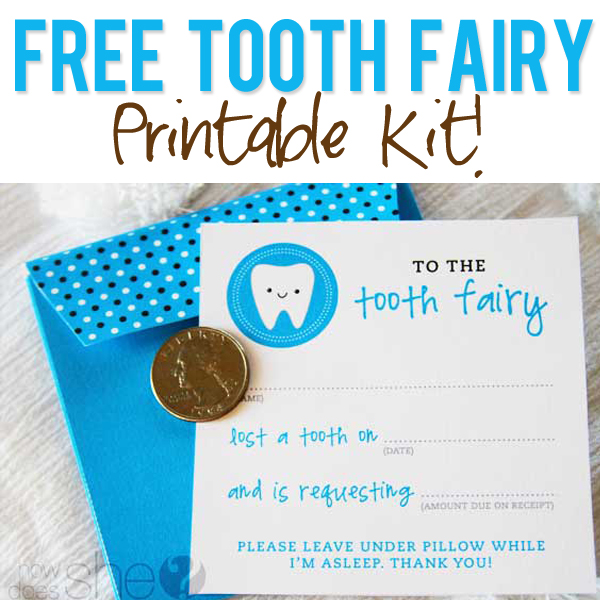 —
We've created quite the collection of exclusive printables! We hope you are loving them and USING them! A special thanks to chickabug, who has created every last set. She is an incredibly talented graphic designer whom we adore. Make sure to check out her party themed printables in her shop.
Thank you for supporting HowDoesShe. Enjoy!

ps If you need more tooth fairy inspiration, don't forget this sweet idea from shelley!