*This post is sponsored by Minute Maid and their #doingood campaign to remind hard-working parents like you and me that we're doing much better than we think! Don't miss your free printable gift below!
—
This week brought an epic Christmas parenting fail that nearly destroyed the delicate balance of fantasy and reality in my kids' minds. I'm talking about a certain elf.
The kids were begging mercilessly to set up the Christmas tree. I thought I'd be a pretty cool mom for agreeing to do this a few days earlier than usual. So I grabbed the ladder and navigated soccer balls and abandoned scooters in the garage to get down the many Christmas bins containing our Christmas tree paraphernalia.
While searching one of the bins for ornaments, my daughter yelled out in surprise, "It's Mackie-Ya-Cha-Cha!"
Our Elf on the Shelf.
"Mom, why is he in this box?"
Oh crap.
I rushed the kids inside, assuring them that it must be a trick Mackie was playing on us to make sure we were being good. "Hurry, let's go inside," I urged "so that Mackie-Ya-Cha-Cha doesn't lose his magic!" After a good five minutes of the kids fretting and speculating about why our personal Elf was in a box in a bin in the garage, I volunteered to go and check. I frantically yanked Mackie from his box and stuffed him in an empty flower pot and went in to tell the kids the good news.
"I guess Mackie was playing a trick on us all along!" I said with the most genuine smile I could muster. "He must have flown out the window and back to Santa Claus."
They all rushed out to see the empty box. They bought it. Mackie, that silly little elf, really was magic and was playing a funny trick on us! The biggest parenting fail of Christmas was narrowly averted, but it got me thinking of all of the great lengths we parents go to make the holidays special for our families.
We climb up on steep roofs in the freezing cold to put up Christmas lights. We forgo gifts for ourselves when budgets are tight and give more to our kids instead. We wrap gifts in the late night hours, move that silly little elf into a different position each night for a month.

We kiss sleeping kids who are dreaming of Santa Clause and hug their tears away when their little hearts break. Right now, parents everywhere are baking holiday goodies, setting up Christmas trees early, braiding hair into wreaths, and reading holiday stories to kids who believe beyond a shadow of a doubt in the magic of the season. We answer letters to Santa and make sure wish lists are granted, right down to the polka-dotted penguin you had to scour the Internet for.
Parents, you're #doingood
This year we've been partnering with Minute Maid to help spread the news about their #doingood campaign. It's awesome. It warms my heart that such a great company would care so much about parents like you and me. Minute Maid knows that parenting is tough business. They know that when you put good in, you get good out.
Especially during the holidays, parents make sacrifices large and small to make sure the holiday spirit is felt and that children experience true magic. Parents, grandparents, you are #doingood!
You may experience parenting fails, but don't sweat them. The caramel may burn, the toffee may flop, but the most important gift is the gesture.
Speaking of gifts, we've got one for you! We're debuting our BRAND NEW "Through My Eyes" printable letter that you can bring for free and give this holiday season! In addition, make one online with Minute Maid's Letter Maker here.
These are the greatest gifts to remind a parent (or someone you love) they're doing much better than they think. Keep reading for the printable gift!
Kids don't always know how to express their love and appreciation. This printable letter is the best gift a parent can get this holiday season. As a mom of four, it's not the bottles of perfume or the scarves I cherish, but the little hand-written notes and letters my kids leave on my pillow at night.
Moms, print these out for your kids to fill out and give to dad. Dads, do the same for mom. Teachers, grandparents, aunts, uncles, kids and teens can all use this sweet free printable letter for a special gift for parents this holiday season.
GET YOUR FREE PRINTABLE GIFT HERE.
Could you use a $300 Visa gift card to help with that holiday shopping? Just enter our Minute Maid #doingoodcontest and the chances are seriously good that you could win $300 cash, two Minute Maid journals, and a beautiful canvas print of your favorite family photo.
Read the easy details and enter HERE. A winner will be chosen December 8, 2016. Good luck!
Forget the Fails, Focus on the Simple Successes
Don't let the fails get you down. You are here, you are trying. The holidays are all about perfect little imperfections. If we didn't have lopsided snow men or newspaper-wrapped gifts, we would all be living in a Stepford world. Parenting is awesome. You  are doing awesome and don't you forget it!
Make sure to print out our free printable holiday letter and let a parent you know that they are #doingood.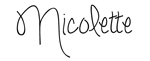 *This post was sponsored by Minute Maid.
**This prize was provided by Minute Maid, however, Minute Maid is not a sponsor, administrator, or connected in any other way with this contest. You are not required to promote Minute Maid or the products from The Coca-Cola Company for a chance to win, but if you do, you need to use the #doingoodcontest hashtag or otherwise disclose that you are posting those photos as part of a contest entry. Thank you!
Disclosure: This post may contain affiliate links. This means, we may receive a small commission if you choose to purchase something from a link we post (including links to amazon.com because we are a participant in the Amazon Services LLC Associates Program. Don't worry, it won't cost you anything. This small percentage just helps us keep the power on and the Diet Coke stocked. We appreciate your support!