*This post is sponsored by EDWARDS® Desserts, the beautiful, delicious desserts that are perfect for your next get-together!
Who are we kidding? Girlfriends don't really need a reason to get together, but babies, books, and celebrating the beginning of summer are all excellent excuses for hosting a delightful dessert night in.
Like me, you probably have a tribe of girls who love to get together to chat and share a sweet treat. My girlfriends and I circle up once a month and call it "book club." It's what we tell our husbands to lead them to believe we are enriching our lives through literary analysis and deep thinking. Righhht…
Hey honey, you got the kids tonight…I've got book club.
Works every time. And we all know that "book club" is really just code for a girls' night in. Moms show up in minivans, desserts come out, and secrets are spilled.
We laugh, eat, and talk about everything under the sun, from the tricks our babies are doing, to fashion trends and the latest celeb gossip. Sure we talk about a book for 15 minutes, but pretty soon three hours flies by and we've barely batted an eye. One has to wonder: How does that happen?
I'll tell you how—good friends and delicious desserts.
Girls' Dessert Night
This summer, EDWARDS® is totally owning dessert night with their beautiful pre-made pies that are impressive to look at, easy to serve, and so yummy to eat. EDWARDS® Desserts are Mmm, perfecto! Bring your A-game and a few Edwards pies to your next girls' night in and you'll have a raging success.
Why slave away in the kitchen over complicated recipes when you can show up with EDWARDS® Desserts that totally steal the show?
These patisserie-style pies come topped with gorgeous peaks of whipped cream and chocolate drizzles. They could come straight out of a magazine.
Delve into the EDWARDS® Key Lime Pie and savor the creamy tart and sweet flavors. The Edwards EDWARDS® Turtle Pie has layers of luscious chocolate and caramel with a sprinkling of pecans all on top of a cookie crumb crust. Chocolate lovers will adore the EDWARDS® HERSHEY'S* Chocolate Crème Pie and its layers of velvety chocolate, cream, and a chocolate cookie crust.These desserts look gorgeous at any party and taste so delicious your guests will be licking every last crumb from their plates.
I have to admit, there is an unspoken competition when it's your turn to host book club. Each of us wants to come up with a real show-stopper that will inevitably cause Oohs and Ahhs. EDWARDS® Desserts have hands-down won the prize for the most impressive treat.
Bring the Sweet
With several delicious varieties to choose from, summertime fun ramps up even more when you serve EDWARDS® Desserts. Each Edwards pie is rich and decadent. What vaults them above all other desserts are their velvety layers and crushed cookie crust. 
"Did you make this?" one of my girlfriends asked incredulously.
Nope girl, I scored big and bought it at my local grocery store. Less time in the kitchen, more time for party prepping.
Find your local retailer and bring the Sweet this summer by serving EDWARDS®—the delectable desserts that look as amazing as they taste, with layers of creamy deliciousness and a crunchy cookie crust. Girl, you'll own your next girls' night, get-together, or summer barbecue!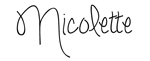 *Thank you to EDWARDS® Desserts for sponsoring this post. All opinions are my own.
Photos by Melodee Fiske