It can be difficult to find a hairstyle to fight fly-aways, but these braided buns that work with layers are perfect to keep everything tight and in place!
I love to do this style on my daughter when she is playing outside or swimming because it stays in place so well!
I have had a lot of requests for styles that could be done on shorter hair, or even on toddlers, and I think this one would work great.  My daughter's hair is not what I could consider short, but it is shorter than mine and she has layers so I used her to demonstrate.
I will show you how to do this style in the video below.  You may need to adapt it to your length, and use a few more bobby pins.
The elastics along the top and middle really help to keep fly-aways under control, especially on a toddler!
I hope you enjoy, and you can make it work for you!  Have a wonderful week!
XO,
Braids are such an awesome way to keep your hair pulled back while still looking fabulous! You can get as creative as you'd like with braids, which is why they are so fun. Here are a few more braid tutorials you can try today:
Pull Through Braid with a Twist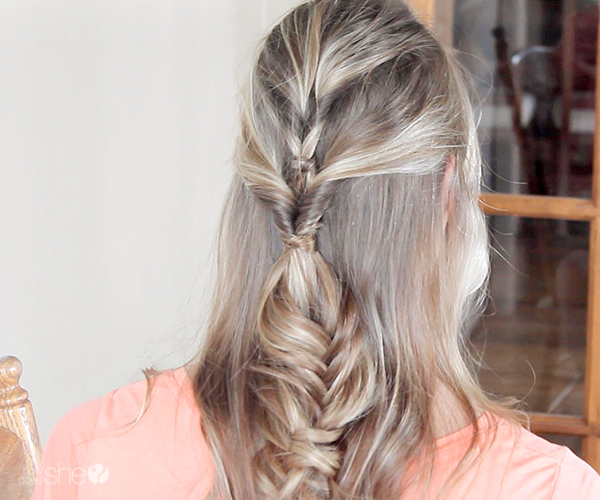 Disclosure: This post may contain affiliate links. This means, we may receive a small commission if you choose to purchase something from a link we post (including links to amazon.com because we are a participant in the Amazon Services LLC Associates Program. Don't worry, it won't cost you anything. This small percentage just helps us keep the power on and the Diet Coke stocked. We appreciate your support!