Best Strawberry Shortcake Recipe with Angel Food Cake: See How Easy it Is
This is the birthday cake I ask for every single year. There's just something about fresh strawberries and angel food cake that is so delicious! The kids always know it's mom's birthday when the strawberry shortcake is getting baked. These individual servings are so much fun to eat and serve too! The neighbor kids sure came running when they saw these being handed out!
Just take a few simple ingredients:
Cut up strawberries,
Cut up Angel food cake,
cool whip for topping.
And it doesn't hurt to place them in a fun cup or even push up cup!
Enjoy!

For a delicious side dish to any dinner, try our yummy cheesy bread! See our video for all the delicious details.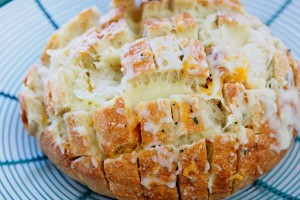 Have you joined us yet on Youtube? We're having a great time! For more how-to videos you should check us out! See you there!

Disclosure: This post may contain affiliate links. This means, we may receive a small commission if you choose to purchase something from a link we post (including links to amazon.com because we are a participant in the Amazon Services LLC Associates Program. Don't worry, it won't cost you anything. This small percentage just helps us keep the power on and the Diet Coke stocked. We appreciate your support!