Is your tween/teen ready for a phone? Want the best low-cost plan? We're partnering with Republic Wireless in this sponsored post to tell you about the best entry-level phone plan for kids. (Plus you get $40 off any phone!)
This year marked HowDoesShe's tenth birthday and after being with you for a decade, you've seen us at various highs and lows (lots of sweat pants days). We started HowDoesShe smack dab in the middle of a recession and today, we're all facing the difficulty of COVID-19 together as well. You've seen the birth of our babies, their first steps, and have read about our adventures in parenthood.
Together, we've been through a lot.
As our families grow, we know yours does too. Today, our "babies" are swiftly becoming tweens and teens and asking for later bedtimes and their own phones. And with this now uncertain economic time for our family and yours, we are all looking for more budget-friendly options. We've compared them all and Republic Wireless is simply the best, most affordable option out there.
Republic Wireless is a low-cost wireless service provider that uses T-Mobile and Sprint's nationwide networks, but costs much less. It's the perfect option for your child's first phone or if you're trying to cut back during this delicate economic climate.
The Best Entry-Level Phone Plan for Kids
1. Keep your money in your pocket.
Your hard-earned money is important. Especially right now when many families have already experienced job loss or financial changes. Everyone is pulling back and re-evaluating their budgets. The core belief of Republic Wireless is to help families save money for the more important things in life like family vacations and music lessons, while still giving them exceptional cell phone service for less.
Enabling their customers to save on their cell phone bill so they can have valuable life experiences…THAT'S what drives Republic Wireless. (Believe me, I've talked with their team and they are passionate about that.)
The perfect plans for kids, starting at just $15!
Republic Wireless is perfect for your child's first phone. I cannot stress this enough. Their plans are so simple and so affordable!
$15 per month plan: Unlimited talk and text (This is what I'm starting my kids out on.)
$20 per month plan: Unlimited talk and text + 1 GB data (and when the data is used up, it just stops for that month. You are NEVER charged overage!

You can always add data for $5/GB whenever you want via your Republic Wireless app. So if you find your kiddo is burning through the data, you're never left in a lurch. Each month is flexible!

)
Annual payment plans: Choose an annual plan and get two months of service FREE! It's like getting 12 months for the price of 10 and you can add data at any time for only $5 per GB.
No commitment. No long-term contract. No tricks, no surprises, just really great plans for real families.
Here's why it's the best phone plan for kids:

What kinds of phones work with my Republic Wireless plan?
Republic Wireless only works with Android phones right now. (They are actively testing iPhone, so fingers crossed that happens soon!) You might not want to give up your iPhone, but if your tween/teen is ready for their first phone, check out these great Republic Wireless starter phone options and get $40 off.
(I'm personally not going to start my kid out on a thousand-plus-dollar iPhone when they can't even find their own shoes!)
Get $40 off any Republic Wireless phone with this link.
These are GREAT first phones for kids!
Plus, this means I can keep tabs on them when they head off to middle school, which is an enormous relief to my mommy-nerves.
Already have your own Android phone? See if it's compatible!
If so, all you'll need is a $5 Republic Wireless SIM card kit to get started…so easy!
Start out with Republic, switch to Republic
Among all the great reasons to go with Republic Wireless, is the very core of what they believe: providing families with the most affordable plans and phones so that they can save money for more important things in life, like each other.
What will you do with all your new savings?
Maybe go on a family vacation when all of this quarantine business is over? Maybe pay for braces or save for college?
It's so comforting to know that Republic Wireless has your best interests at heart. They offer exceptional coverage (using T-Mobile and Sprint towers) and have a 14-day money back guarantee and SIM card swaps if you aren't getting the coverage you want. You can see their Interactive Coverage Map to check availability in your area.
So start your child out with Republic Wireless and give them a normalized "tween/teen" experience. Now, more than ever, it's important for us all to stay connected via phone calls, texts, and video.
Get started with Republic Wireless here and get $40 off your child's first phone!
(Can you imagine the smile on their face when you tell them? You'll be their hero!)
Stay safe, stay healthy, and stay connected.
XO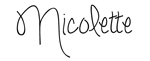 *We've worked with Republic Wireless before (because they rock!)…you might enjoy reading this article.