If you're like me, back to school season means new clothes and shoes for the masses. Time to throw out those dirty Tom's adorned with holes due to  my little man wearing them every. single. day the past 9 months.
I have to admit, one of  my more exciting events in life is dressing up my dolls…I mean, children. 😉 Funny how they look adorable in just about everything.
We're here to help you get those young ones dressed and out the door with our top choices for back to school fashion. We asked our readers and contributors, and compiled your favorite back to school clothing, shoes and accessories. These items are cute, and ready to stand the test of time. Time which includes lots of recess soccer games, spilled milk, and maybe a finger paint or two. Whatever your budget might be,  we hope you will find some great options.

Gymboree might not be a new name to you, but it's one of our favorites for several reasons. First, they are quality products. They don't shrink up or fade the first time I wash them. They are always stand outs in durability. Second, I love that you can mix and match collections. Buy a few pieces from one collection and you instantly have 5 different looks.
I also think they have great sales  (Like their 30% off back to school sale) and opportunities to stock up!  Be sure to sign up for their email list so you can stay on top of the latest deals and sales. I also get some awesome coupons in some of my magazines like "Parents" so be sure to check those when you're at your next dentist appointment ;). And for all you uniform wearers, they have uniform pieces! Or if you like a little spice, check out this stinkin' cute choice. Do you not adore those leopard shoes?
I just bought my little man this lunchbox. We have a thing for monsters  around here! And for $11, I couldn't pass up!
Yes, we're addicted to Zulily. If you aren't familiar with Zulily yet, perhaps you've been living under a rock?? Totally kidding. But there is a reason they're growing so much…..moms (and dads) LOVE Zulily.
Maybe it's the thrill of a good deal. Maybe it's the amazing, ever changing selection; but, whatever the case, we can't help but check Zulily every. single. morning.  And every single morning, there is a new treasure. High quality, even boutique brands, clothing for half the price.  It's one stop shopping with a flat shipping rate whether you order one thing or 66 things! Oh, and they also carry mommy pieces. So you might just find yourself something too! No reason for the kiddos to have all the fun!
I have found some of my favorite brands on Zulily. We're talking Keens, Freckles and Kitty, Toms, Tea Collection…always something new for ALL ages. What's been your favorite brand featured?
They also have super fun themes during some weeks. For example, this week? It's TWEEN week! What a hard age to shop for, right? Not yet ready for the "teenage" stores, but definitely NOT a little girl. Zulily has lots of fun options!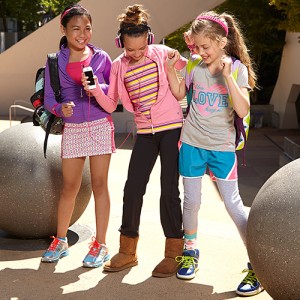 Second Hand Stores
Let's be real here. Our kids grow fast, and sometimes our budget might not be as big as we'd like. I'm a huge fan of second hand stores! We have one I frequent in my area which always has AMAZING stuff. We're talking, nice, name brand, doesn't smell like mothballs, clothing. And, it's CHEAPER than cheap. I can dress my kiddos on a budget and they look darling. Heaven knows they wear it out fast as it is! Sometimes you do have to dig a little more to find something that looks almost new, but finding those treasures makes it all worth it. It's a great option if you're looking to save a few bucks. One word of warning, it is easier to find decent "little" sizes than the bigger kid stuff.
Here's a picture of one of my littles in a totally secondhand Halloween outfit! I think she looks pretty darn cute!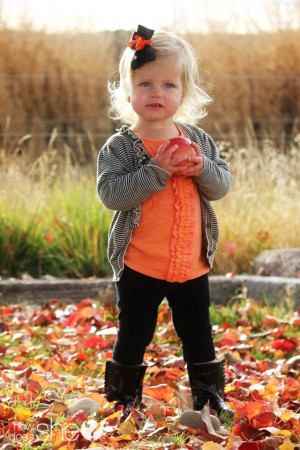 Do you shop secondhand for your kids? Have a favorite go-to place?
Zappos is our go-to for many things, but we especially love their selection of shoes. Free shipping and Free returns only sweetens the deal. Remember reading in this post about how some of our favorite products like backpacks and lunchboxes we found here?  Zappos also has great clothing choices! Look at these darling tennis shoes – perfect for a good game of kickball at recess!
I'm also crazy about their selection of athletic apparel. My son lives in basketball shorts. Yours too? Check out all the styles they have!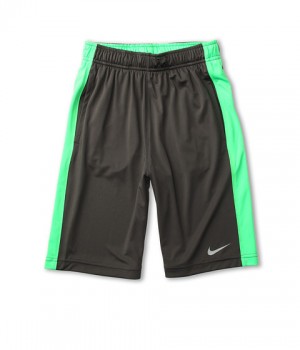 Online Boutiques
Another option for kids' apparel is online boutiques. From handmade to special fabrics, there are some awesome boutiques out there and each has it's special products. Obviously, at a higher price point, but also a higher quality point. Maybe you need something special for a specific occasion or perhaps, you just prefer unique, special pieces more than the the chain retail stores?
We also adore Etsy. It's a great stop for accessories especially. From hair bows to monogrammed t shirts, Etsy has it all! What treasures have you found there? What are your favorite shops?
Upcycle Old Clothing
Growing up in a family of 5 children, we often had to reuse things we already had. Clever moms know how to embellish and upgrade these old items into new masterpieces.
You can add lace to old pairs of jeans as show in THIS post.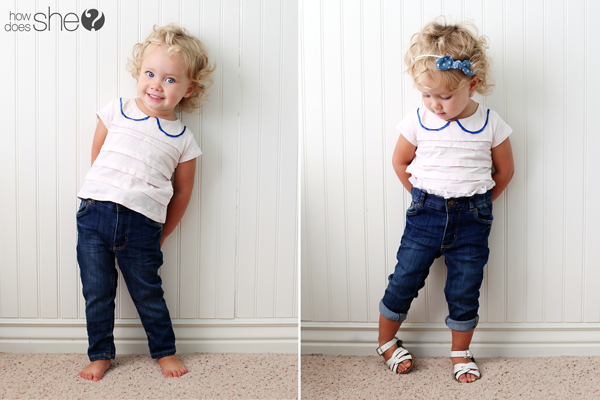 You can reinvent holey or too short jeans as we learned in THIS post.
Or you could even embellish with paint like in THIS post: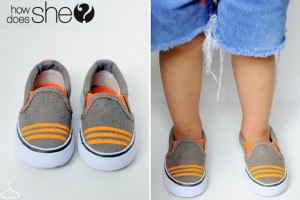 No matter what kind of budget you might be working with, you can dress your kids darling! Stock up ahead of time. Shop sales. Shop online. Take advantage of free shipping and cheap shipping.  Get a good deal, but remember sometimes quality clothes can be better passed down to younger kids!:)
We shared some of our favorite places to shop for our kids' clothes. Now, will you share with us your favorites?
Leave us a comment and then enter our giveaway!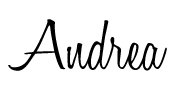 You've already seen one of our favorite kid's clothing stores is Gymboree so we are thrilled to give one of our readers a chance to win a
Wouldn't this give your kids' wardrobe just the boost it needs for those back to school blues..I mean, excitement!? 😉
Look at some of these options for your little, or not so little, one.
How will you ever choose?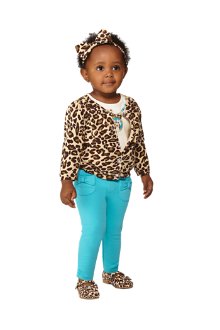 Did we mention they have Halloween costumes to die for?

All you have to do to win is fill out the rafflecopter below. Easy, Peasy!