*This post is sponsored by Coca-Cola and their #Thats Gold campaign that is shining a light on everyday happy and humorous moments turned gold. When you see something amazing or do something positive, #ThatsGold.
The Rio 2016 Olympic Games are underway and my entire family is obsessed with them!
We've been sitting down together to watch some pretty amazing feats of athleticism. My kids especially are in awe at the diving, gymnastics, and track and field events. They want to be just like these Olympians, in fact they've begun showing off their sweet skills at the pool, the park, and on our couch cushions.
As an attempt to save said couch cushions, we came up with a fun idea: a family pentathlon. If you've watched the Olympic Modern Pentathlon, you know that it consists of five events completed in one day: laser pistol shooting, fencing, swimming, horse riding, and running. Cool, right?
The modern pentathlon is a test of morals, athleticism, resources, and skills. It produces the ultimate athlete. Since our access to horses and laser pistols is kind of limited, our family pentathlon is modified a bit from the Olympic one.
First, Coca-Cola has been a worldwide sponsor of the Olympic Movement for more than 80 years. as the Olympic Movement's longest continuing partner, Coca-Cola is committed to bringing fans closer to the world's most watched and celebrated international sporting event. And this year, to celebrate the Rio 2016 Olympic Games, they are embracing gold moments through one very fitting hashtag: #ThatsGold.
With all of the incredible feats of athleticism going on during the Olympic Games, Coca-Cola believes that gold medal moments exist beyond the podium—they happen to everyday people like you and me. #ThatsGold moments are happy, funny, hopeful, and make you feel like you are standing up on that podium. You can read all about my octopus poached egg gold moment here.
The energy of the Olympics is contagious and Coca-Cola's #ThatsGold campaign makes me want to join in and celebrate with the ones I love most.
To share in the excitement of the Rio 2016 Olympic Games, try hosting a family pentathlon of your own! It's super fun and a perfect family fun night or Saturday activity. Gather your family, friends, and neighbors, put some Cokes on ice and let the games begin!
Family Pentathlon
First choose five different events for your family pentathlon. The true Olympic modern pentathlon consists of pistol shooting, fencing, swimming, horse riding, and running. If you're awesome, you'll replicate it. How fun would that be to try family horseback riding? But, it's totally fine to choose activities that are more suited to your family.
For our family pentathlon we chose:
100-meter dash
a park obstacle course
discus throw
jump rope endurance
pushup contest
In the Olympic modern pentathlon, the winner is the first person to complete all five events and cross the finish line. In our case, everyone was a winner.
As my dad puts it…we all won 'cause we all had fun.
Afterward, we cooled off with some ice-cold Coca-Cola and laughed at our hopeful attempts and not-so-Olympic results. That day, we created many #ThatsGold moments.
After pushing my scrawny biceps to the limit of five hard-earned pushups, I have a larger appreciation for Olympic athletes. Check out a few of these inspiring Olympians and their #ThatsGold moments below.
Create your own #ThatsGold moments with a family pentathlon! It's the perfect family fun activity, especially with the Olympics going on right now. Oh, and don't miss the rest of the Rio 2016 Olympic Games only on NBC now through August 21.
Oh, and have you checked out the incredible #ThatsGold Coca-Cola bottle? It's one-of-a-kind, wowza, and all kinds of sparkly! (You can WIN it here!)
Have a #ThatsGold moment to share? We'd love to hear them! Share with us and @CocaCola on Twitter and Instagram to inspire more everyday moments made gold.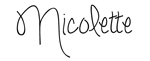 *This post was sponsored by The Coca-Cola Company.
*All photography in this post was done by Melodee Fiske.