*This post is sponsored by Coca-Cola and we are thrilled to be a part of their #ThatsGold campaign that shines a light on everyday happy and humorous moments turned gold. When you see something amazing or do something positive, #ThatsGold. Oh, and you HAVE to see the ultra-special GOLD Coca-Cola bottle, only 20 were made!
The Rio 2016 Olympic Games kicked off with its Opening Ceremony Friday, August 5th on NBC, and ever since, the excitement in the air is catching!
There's something magical about an Olympic summer. The entire globe unites in cheering on athletes who have trained and worked for the chance of winning gold. The world is abuzz, the energy is palpable, and no matter what race, ethnicity, gender, color, religion, etc…population Earth huddles close together to share in the inspiring triumphs and personal stories of these athletes.
Coca-Cola has been a worldwide sponsor of the Olympic Movement for 88 years, sharing in the same values as the Olympic Games and leaving a positive impact on the world by celebrating friendship, joy, and hope. As the longest continuing partner of The Olympics, Coca-Cola brings fans closer to the most watched and celebrated sporting event in the world!
I remember watching the Barcelona 1992 Olympic Games in my grandma's kitchen when I was younger. We sidled up to the table together and she poured us each a tall, ice cold glass of Coca-Cola. Our eyes were glued to the TV watching amazing acrobatic flips off high dives, energetic gymnastics floor routines, and split-second 100-meter dash wins.

It was the first time I really understood the magnitude of the Olympic Games.
#ThatsGold
This year, to kick off the Rio 2016 Olympic Games, Coca-Cola is celebrating life's golden moments with one perfect hashtag: #ThatsGold. Coca-Cola knows that gold medal moments exist beyond the podium. In fact, everybody—not just athletes—can experience a gold moment, whether they're small and mundane, or splashy and exciting. Gold moments are those happy, humorous moments that make you feel like a million bucks!
As parents, golden moments can be few and far between. But they're there.
Like Olympic athletes who spend years training their bodies and dedicating their lives to their sport, parents also devote every waking moment to their families. We get up at obscene hours, often running on little sleep. We test our physical strength and endurance by toting kids on various body parts up and down flights of stairs. We bench press bicycles over our heads while navigating the obstacle course of a cluttered garage. We perform countless push-ups while searching for lost shoes under beds.
There are days we clean all day long and by the time the kids go to bed, the house is a wreck again. There are days we spend hours on a homemade meal and then no one wants to eat it. There are days that no matter how hard we try, our kids still shut us out.
Parenting is all about pouring your heart and soul into your children, into your family. It is hard work and sometimes there are few payoffs. But every once in awhile, you get a #ThatsGold moment.
#ThatsGold parenting moments are:
The sweet handmade note you find on your pillow after an especially hard day.
Walking into your room to find your bed made a little lopsided.
Your child running back to give you a big hug before he or she runs into school.
The unguarded conversation you have with your teenager before they turn back to their phone or rush out to meet with friends.
Anyone can have a #ThatsGold moment. They can be big or small and happen daily if you look hard enough for them. Gold moments are inspiring, fun, and contagious. Gold moments can make you laugh out loud or overcome you with emotion.
#ThatsGold moments are real life, no filter.
My big #ThatsGold Moment!
Cooking wasn't one of my strong points when I was first married. In fact, my husband insists that I once boiled a chicken breast and plopped it on his plate. Bon appétit! (I don't think it was that bad though.)
Over the years, I started watching cooking shows and picking up cookbooks from my local library. Boiled chicken gradually turned into spaghetti, which graduated to chicken parmesan with a fresh fennel and arugula salad served with homemade vinaigrette. I'm no chef, but I try.
In fact, I've tried so hard in my goal to cook more "gourmet" over the years, that I've experienced several flops. The soufflé that fell two stories before becoming a pancake, the caramel that came out so hard, I chipped my tooth. I've heard "Mom, this is kind of gross…" more times than I can count.
But I just keep trying. Last week, all that trying paid off big time.
I was working my way through a new cookbook and kept skipping page 101: poached egg on avocado and sweet pea toast. Sounds simple enough, right? If you know much about cooking, you know that the egg can be the synchronized swimmer of culinary arts—absolutely gorgeous if you get it right, downright ugly if you get it wrong.
The directions told me to create a swirling vortex of simmering but not boiling water. Then, one at a time, I was to carefully crack and deposit each egg into the swirling vortex and "gently coax" the egg white around the yolk, like it was a little puppy who needed to come inside. That's what was supposed to happen.
What actually happened was a squirming squid-like creature in the pot. It had tentacles encircling themselves around my spoon. Not daring to repeat the boiled chicken debacle, eggs one, two, and three went directly into the trash. But then came egg four.
The stars aligned, the vortex calmed, and by some celestial event, egg four went into the pot and came out exactly as pictured on page 101!
I carefully plated the crispy toast smeared with a bright green avocado and sweet pea puree. On top, like a queen's crown on a pillow, I placed the perfectly poached egg. I tip-toed to the table and sat the plate down in front of my husband. As he picked up the knife, the crowd grew silent and tension filled the air. Can she do it? Can she come through in the main event? The knife pierced the egg white and liquid gold poured out, cascading over the vibrant green of the puree on the toast and I could have sworn a crowd erupted. It was beautiful.
It was a #ThatsGold moment.
By next week, my husband will have forgotten all about it, but for me…that one silly moment signified years of trying to be a better cook. I saw all the overcooked steaks and undercooked quiches that marked my journey. In that one moment, with a liquid gold yolk running down, I saw myself on a tiered pedestal and I had just won the gold. I was giddy, I was proud, and I was laughing at how ridiculously fantastic it felt.
That night, you'd better believe I put the kids to bed and sat down with an ice cold Coke. It was a happy day.

#ThatsGold Giveaway

We know YOU have #ThatsGold moments too and we want to hear about them!
With Coca-Cola, everyday moments of happiness, joy, and togetherness are turned golden for moms, dads, and families around the world during this year's Rio 2016 Olympic Games and we want to hear about your #ThatsGold moments!
Do you SEE the amazing gold Coca-Cola bottle above? I can't take my eyes off it! This is the ultra-special, one-of-a-kind Rio 2016 Olympic Games Gold Coca-Cola bottle retailing at approximately $385.00 and YOU can win it!
*This prize pack was provided by The Coca-Cola Company, The Coca-Cola Company is not a sponsor, administrator, or connected in any other way with this contest.

HowDoesShe is choosing one reader to win this luxe #ThatsGold prize from Coca-Cola, so enter the giveaway below and tell all your friends about it!
Just enter your name and email below. You can get up to 9 entries by visiting @cocacola on Instagram, visiting Coca-Cola on Facebook, and sharing your own #ThatsGold moment in the comments below. Good luck!
Coca-Cola Limited Edition 2016 Rio Olympics Gold Coca-Cola Bottle


Coca-Cola is shining a light on the very things the Olympic Games inspire by celebrating happy and humorous moments that go beyond the podium. When you drink a Coke and do something positive, #ThatsGold! HowDoesShe will choose one entry that makes us smile and spreads a little happiness.
Wanna hear some Olympic Athlete Gold Moments?
No wonder we love these athletes. Hear a few of their inspiring #ThatsGold moments in this short video clip that gives me warm fuzzies every time.
See more and tune in to the Rio 2016 Olympic Games starting August 5 through August 21 only on NBC! And make sure to share your #ThatsGold moment with us below or on Facebook, Instagram, or Twitter so that you can win big!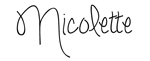 *Thank you to Coca-Cola for sponsoring this post.
*All photography in this post was done by Melodee Fiske.