We hope you have been enjoying this holiday season. We hope you have been able to spend some quality time with those you love, and have even been taking a few moments for yourself. We have spent all month sharing ways that we love to enjoy the holidays with our loved ones – it's what we love to do! In case you were SO busy that you missed all of the fun, here is a little recap!
Did you know that you can give the gift of SNOW? You learn something new every day, don't you? This is brilliant, adorable, and in every way AWESOME! Especially for friends or family who live in a snow-free zone. Check this post out to get free printables, and to find out how to make your own!
2. Make a Pillow That Pottery Barn Would Envy!
Applique has always scared me silly. I love the look, but the thought of actually DOING it, myself, was really intimidating. No more, my friends! This is such a great tutorial that will be having you creating drool-worthy pieces of decor in no time!
3. T-Shirts Into Scarves. Yes!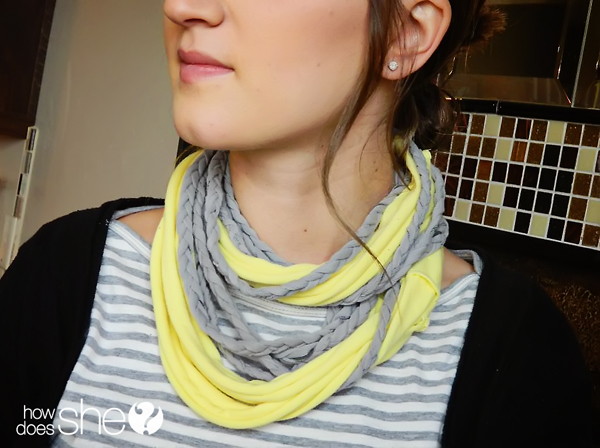 If you received some new clothes for Christmas, you might be thinking of getting rid of some of those old, dingy T-Shirts. Caley shares a super easy way to upcycle those old rags into something that you will be proud to wear!
Hopefully your kiddos aren't bored with their Christmas gifts, yet, but when that happens, we have a list of fun and creative ways to keep those little ones busy indoors, during the winter break. How much fun are these little monster finger puppets?
5. 15-Minute Caramels (Dangerously Good)
I made these amazing 15-minute caramels this Christmas and they were such an enormous hit!~ Everyone was asking for the recipe, and I was thrilled to point them towards this post. They really are the easiest I've ever made, and the flavor is outstanding. A definite MUST TRY!
6. Get The Family Involved: Hot Chocolate Stand With Printables
We are always happy to hear of a way to get the entire family involved in helping in the community, so this idea for a charity hot chocolate stand really caught my attention. I also love the free printables which put the cuteness factor of this hot chocolate stand OVER the top! Check out how you can create one and get involved in some service!
December has been a good one, for HowDoesShe, and so has this entire year! We are always thrilled to be able to share ideas we have found with all of you, in the hopes of inspiring and helping you in your lives. We feel blessed every day to do what we do, here, and to also receive inspiration from you, our readers. Thank you for helping to make this a December (and a YEAR) to remember!