It's a new year and the perfect time to get organized. I'd love to bulldoze through every room with the energy of a four-year-old and the organization skills of Martha Stewart. But the unfortunate fact is that, by 8pm when the house is finally quiet and the mess-makers are in their beds, I'm so pooped, I just want to fall on the couch and watch a show.
If you can relate, then maybe this is one of those win-win situations like Megan Markle having her cake and becoming a princess too. For those of us with lofty organization ambitions and nighttime TV-watching habits, here are 9 shows that help us have our cake and eat it too.
9 Shows That Will Help You Be More Organized
1. Tidying Up with Marie Kondo (Netflix)
The same Japanese author who brought us The Life-Changing Magic of Tidying up is now on the semi-big screen with her debut TV show on Netflix. In this series, Kondo takes us along with her to her clients' homes and teaches them to declutter while being mindful of what truly sparks joy. This show will be a long-term favorite that won't take much time to watch! It will take less time than it would to run to the grocery store.
The series is an effective way to get you motivated to clean house, plus you just can't resist Kondo's excitement and adorable Japanese accent. Definitely one of my favorite shows!
2. Minimalism: A Documentary about the Important Things (Netflix)
If you've been thinking you have too much stuff, then maybe minimalism is for you. The minimalist movement is gaining momentum all over the globe, but it's harder than you think. This 78-minute Netflix documentary takes a deep look at the obsession we Americans seem to have with things and how having less actually brings us more happiness. You don't have to go fully into the lifestyle, simply making small changes can be a great idea. This show will teach you some easy ways to get into new habits.
This is a great one to help you put your clutter into perspective and get you started on the minimalist path.
3. Happy (Netflix)
Okay, this one may not be directly related to cleaning or organization, but it is an eye-opener about what really makes us humans happy. Another Netflix documentary, Happy is only 75 minutes long and takes you around the world into the lives of people from different cultures. It asks one simple question: What makes you happy?
Sit down to a big batch of laundry with this one and you'll come away with a completely different thought process. This Netflix series will give you simple tips to leading a happy and organized life.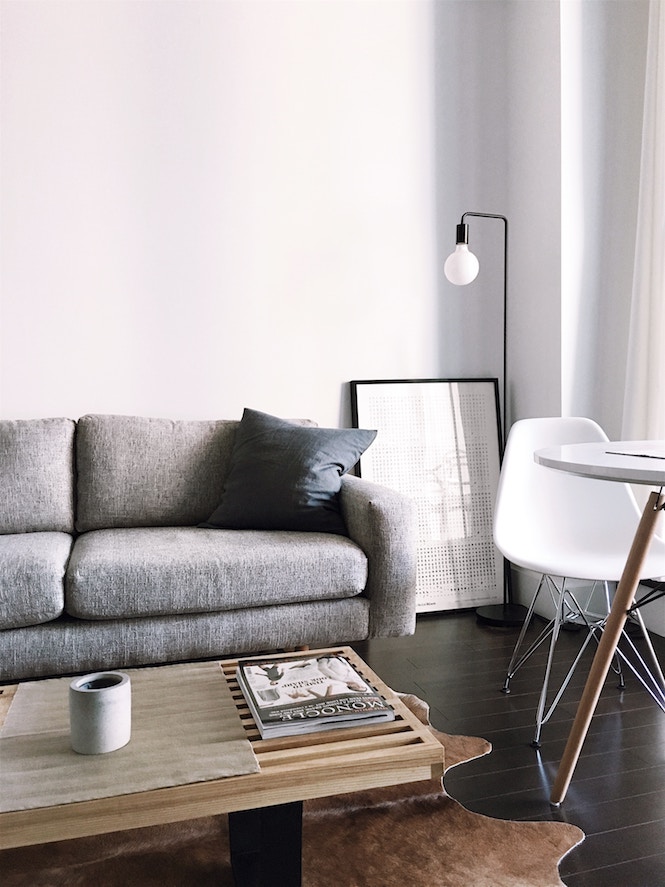 4. Clean House (Hulu Live TV)
Available on Hulu Live TV, Clean House was a show on the style network hosted by Niecy Nash, who went into disorganized homes and helped save them from being overrun by clutter. This show is worth watching on a daily basis to learn the organizational skills needed to replicate celebrity homes. The great thing about this show is that you come away with practical tips that you can use to slay your own clutter. This show teaches you to be a professional organizer to transform your messy house back into your own home.
5. Mission Organization (HGTV)
Mission Organization was a show that aired from 2003 to 2009 on HGTV. You can still view some episodes on YouTube or can find disc sets on Amazon. What I like about this one is that it focuses on bringing order and organization to a specific room of a home. You come away with great ideas to try. This show will give you daily life tips as a great way to clean your physical space. The hardest part is figuring out the series of steps needed to clean the right way, and this show gives you just that.
6. Bea Organized (Amazon Prime)
If you have Amazon Prime Video, Bea Organized is a great one to check out! Beatrice Copeland is a writer, director, and personal organizer who has a great on-camera presence. She makes organizing look fun and easy. If you are the type of person that doesn't want to waste time and improve your impulse control with messy spaces, this is the show for you.
I have to admit, minimalism appeals to me greatly; that's why shows about minimalism are so fascinating. Another Amazon Prime video to check out in your free time is The Minimalist Lifestyle: How To Get More Out of Your Life, With Less Stuff. This show will teach you how to get rid of unnecessary remaining items in your house and how to properly utilize a recycling bin. The first step to minimalism is to reduce your sentimental items. The next step is realizing your house goals. How minimalist do you want to do? It's a good idea to check out this show to find out.
If you frequently find your kids missing in a sea of stuffed animals, or you've considered upgrading your home just because you can't fit another pair of shoes in your closet, then this one is for you.
Design Doctors is less about cleaning and organizing and more about stylish design on a dime. But that's fun too. This show follows everyday clients in their home transformation. And the home makeovers on this show will get you psyched to try a few new things in your own space.
Fans of Fixer Upper will also love HGTV's Divine Design, hosted by Candice Olson, Canada's #1 interior designer. Each episode takes you on a total design renovation of a specific home space, like the kitchen, dining room, or master bedroom. You can get some great ideas this way and even look at photos of makeovers here.
So take a load off and learn something too. It practically is cleaning if you're learning about cleaning, right? It's all research. At least that's what I tell myself. Happy organizing!