Just the other morning as I pulled myself out of bed, painfully aware of aches that didn't used to be there and joints that didn't used to crack, I thought back to my 20s and how carefree those days were. Ahh, your 20s, when adult life meant sleeping in until you woke up naturally instead of having little fingers poke you in the nostrils. Your body was tight and springy, ready to break it down when a hot beat dropped or explode over a massive ski jump. Now only a decade later, the mere thought of doing those activities sends my muscles and joints sulking, their tail between their legs.
Your 20s were the bomb diggity. But if I could take what I know now and hop in a time machine, I'd drop by my 20-year-old self's college apartment with two smoothies in hand and say, "Girl, we gotta talk."
6 Things I Wish I Could Tell My 20-Year-Old Self
1. Take better care of your skin.
All of those days of sun worship are going to come back to haunt you in the form of wrinkles and sun spots. Sure your bronzed skin looks amazing now, but fast-forward ten years and you've got to worry about expensive anti-aging products, dermatologist visits, and skin that looks old and rough.
Wear sunscreen now. Just do it. Believe me, your future self will thank you for it.
2. Start healthy habits now.
I know it feels incredible to pull all-nighters and hit up the all-you-can-eat pizza buffet now. It's amazing how pounding all that junk food and soda does absolutely nothing to your figure! You must be immune to calories or something!
Well, hate to break it to you, but that type of lifestyle is not going to fly much longer. In fact, that lifestyle will invoice you a heap of problems in the future, like heart disease, insomnia, clogged arteries, and a permanent life preserver around your tummy.
Start healthy habits now. Jog, go to the gym, discover kale, and learn how to moderate your eating habits. If you make your health a priority now, it will remain a priority your whole life.
3. Those boys you think are so cool…they all have beer bellies now.
I see you looking at those "cool boys." The ones with shaggy hair that they sweep to the side with one careless toss of the head. I admit that through 20-year-old eyes, those dudes look alluring as they sit shirtless on their fraternity porches, punching each other and cat-calling any female who walks by. These are the boys who think life is one big game of beer pong.
Let me give you a look into the future—those boys all have beer bellies now.
20-year-old self, don't waste a second of your time on boys who don't respect you. The guys you want to hang out with—the ones who will be admired professionals, kind husbands, and fun dads—those guys are probably in the library studying. I'd start there.
4. Don't do something you'll regret later.
I know it sounds like something your parents would say, but hey, I'm finally learning that parents actually do know a thing or two.
It's okay to live your life, make your own choices, and even make mistakes. That process will help you grow and teach you valuable life lessons. But don't be reckless as you do it. Calculate your next move, think about the outcomes each choice can bring you. Will you really want that humongous dragon tattoo on your back when you're older? I'm not here to tell you what to do, but please just think before you do it.
5. Cut up that credit card.
Let's just say your future self has learned a lesson or two the hard way. I know you're going to want to apply for that credit card to pay for season ski passes and spring break vacations. But let's just say that your crystal ball shows a dark and ominous cloud that you won't be able to get out of if you do.
One day you'll be mature enough to handle a credit card, but not yet. Instead of buying things you can't afford or spending money you don't have, learn to save now while you're young. Good spending and saving habits now will set you up for a mountain of success in the future.
6. Enjoy your prime…have an adventure or two!
20-year-old self, look at your toned bod; look at your open schedule with days and days to fill with whatever you want. Go out there and experience life! Have fun and have an adventure or two. Now is the time for you to learn to play the drums, go sky-diving, and jump off sheer cliffs into warm waters below.
The days are coming when you will have a job, children, and responsibilities. There will still be time for fun, but it's much harder to come by. Experience life to the fullest. Give yourself plenty of memories to look back fondly on.
__
Every phase in life brings something wonderful and we might always find ourselves saying, If only I knew then what I know now…But until Apple creates that time machine, all we can do is live every day the very best we can, filling it with laughter, love, and every now and then—a mistake or two.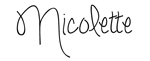 *Featured image courtesy of Unsplash.com.