Girlfriends are one of God's best gifts to women—a bosom friend, a soul sister, another female who can help you navigate dating, marriage, motherhood, and empty nests.
You can probably summon up images right now of your beststies. They're the gals who have seen your lows and your highs and have stuck by you 100%. Some might be right next door and some might be a phone call away. Either way, it's important for every woman to have a few girlfriends in her corner, especially these four types.
4 Types of Girlfriends You Need in Your Corner
1. The Funny One
This girlfriend makes you LOL. She's always good to lighten the mood when things get too heavy. She has a quick wit and makes you double over laughing until tears come out your eyes. The funny girlfriend is important to have in your corner because she helps you see that things aren't quite as serious as they seem. She is light-hearted and adventurous! She will encourage you to try new things even when they are out of your comfort zone. The funny girlfriend can get you into predicaments that you will laugh about for years to come.
She is the life of the party and one fun cookie.
2. The Motivated One
Every woman needs a motivated girlfriend in her life. She's the one that will get you to the gym at 6:00am. She gets things done and that is good motivation for you to step up your game too. She's great with organization and will gladly come over and help you sift through your natural disaster of a closet until it comes out spiffy and spotless. The motivated girlfriend is great to call for advice on tough matters. She'll usually tell you exactly how it is, in a bff sort of way.
The motivated girlfriend pushes you to be the best version of yourself possible.
3. The Calm One
The calm girlfriend is naturally chill. She is sweet, unassuming, and has a relaxed demeanor about her that makes you want to snuggle up and dish all of your secrets. She's the perfect one to have in your corner to level things out. When things get too heated, she's the one to bring them down. The calm girlfriend is non-judgmental and therefore the perfect one to spill your heart to. She's a great listener and and you always come away feeling more zen-like when you're with her.
Calm girlfriends are a refreshing glass of cold lemonade on a hot day.
4. The Upbeat One
When talk turns pessimistic and negative, your upbeat girlfriend is always there to offer a sunny outlook. She is a breath of fresh air in a musty room and makes you feel happy. Every gal needs an upbeat girlfriend in her life. She's the one that can bring you out of a funk and knows just what to say to cheer you up. The upbeat girlfriend loves to get out and make a positive difference in the world and she'll bring you along! She exudes a radiant, magnetic vibe that people just want to be around. With her, you'll meet all kinds of fun new friends!
The upbeat girlfriend has an "Okay, we can do this!" attitude that is infectious and makes you believe that anything is impossible.
If you're lucky enough to call any of these gals your friends, thank your lucky stars and then take them out for lunch!
And it's never too late to make friends—get out there and look for gals who can make you laugh, will motivate you to be better, who make you feel peaceful, and who help you see the brighter side of every situation. Because every girl needs a good friend in her corner.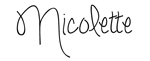 Disclosure: This post may contain affiliate links. This means, we may receive a small commission if you choose to purchase something from a link we post (including links to amazon.com because we are a participant in the Amazon Services LLC Associates Program. Don't worry, it won't cost you anything. This small percentage just helps us keep the power on and the Diet Coke stocked. We appreciate your support!