*This post is sponsored by Curate Snacks and their fun and exciting new bars packed with surprising flavors!
Something about new and outrageous trends has always drawn me in. The first time wide-legged jeans came out (again) when I was in the 8th grade, I was first in line to buy them. When I showed up on the first day of my small-town middle school, I was the only girl in wide-legged jeans amid a sea of Wranglers and Jordache jeans. A lot of kids laughed, but I didn't care. I was onto something new and exciting!
Since then, I've always been the first to try new trends. Some turned out to be not so great (like vinyl shoes) and some have been amazing, like the growing snack bar trend. I'm always searching the grocery aisles for new and exciting snacks. Hands down, Curate Snacks are the yummiest I've found. I'm completely addicted to them! You've probably spotted them at your favorite store by now. Each bar is packed with delicious, surprising flavors like the sea salt and dark chocolate in my personal favorite, Salted Decadence. There are even Curate Kids Bars that make perfect lunch box snacks!
As far as exciting new trends go, Curate bars are at the top of my list right now. Here are 3 other outrageous new health trends that I'm totally loving!
3 Outrageous Health Trends We Totally Love!
1. POUND fitness classes
POUND is an unexpected new workout class that is fresh on the scene. It combines rocking out and working out! You use lightly weighted drumsticks to pound your way through a killer workout that feels more like fun than exercise. Unleash your inner drummer! Check out the POUND class we attended at Inner Diva in Meridian, Idaho.

You can find a POUND fit class near you and bring along a Curate bar for a great after-workout snack.
2. Drinking Fermented Tea
Kombucha, or fermented tea, is a raging new health beverage you might have seen in the hands of your favorite celebrities. Kombucha is the result of fermenting herbal tea and a very weird lump called a SCOBY (symbiotic colony of bacteria and yeast). You can read more about it here.
It seems odd, even outrageous at first, but with so many fun flavors out there, Kombucha is actually a yummy and healthy alternative to soda. It even gives you that fizz you're craving. Kombucha can detoxify your body, strengthen your immune system, and even boost your energy levels! Plus, it contains sorghum—a thick golden syrup and natural sweetener that adds a unique taste and more depth to snacking. You know what else contains sorghum? Your favorite Curate bars!
Kombucha plus a Curate bar makes the perfect afternoon snack! Look for both at your local grocery store.
3. Taking Things from Your Fridge and Smearing Them on Your Face
Possibly the most outrageous new health trend of all, but one we have completely fallen in love with, are Vegan beauty masks. These masks take fresh, wholesome ingredients from your fridge (think garlic, lemon, blueberries, and lettuce) and turn them into cleansing face masks that exfoliate and purify your skin. It's like smearing food on your face!
You can find them at your local farmers market or at Lush where they make incredible masks made with fresh fruits, vegetables, butters, clays, and essential oils.
The combinations are outrageous but they work! Vegan beauty masks are a health trend we can totally stand behind because they use all natural ingredients like lemon rice for gentle exfoliation and tofu for nourishment. It really is like taking items from your fridge and spreading them on your face for an unexpected beauty experience! Try two of my personal favorites, the cupcake face mask for oily skin (it's like chocolate cupcake batter all over your face!) and the Don't Look at Me mask with a vivid blue color and ground rice and silken tofu.

And because surprising combinations are our jam, the entire selection of Curate Snacks has us totally excited about snacking again! Their playful combinations of wholesome ingredients like quinoa and apricots, dark chocolate and Marcona almonds, and strawberries and pistachios gives you a snacking experience like no other.
If you're ready to add some excitement to life and try something new, try one (or all!) of these three outrageous health trends, along with the new Curate Snack bars found in a store just around your corner!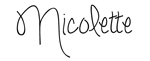 *We are part of the Curate Collective in 2016. We are sharing recipes, DIY projects, and tips inspired by Curate bars all year.
*All photography and videography done by Darlene Dame. Isn't she gorgeous!